5 Stunning Kitchen Renovation Concepts to Inspire You
There are a plethora of kitchen renovation concepts available, but which ones are truly worth the investment? In the opinion of agents, interior decorators, and architects, everything in your kitchen should be prioritized equally during a kitchen makeover because they all have an influence on the overall atmosphere of your home's interior.
Kitchens are the most utilized rooms in any home, so it is safe for us to assume that it is a place where you would like to spend as much time as possible. Moreover, aside from having fully functional equipment, having a kitchen concept that you will like for the coming years is also very essential.
So, why is it so vital to have a strong kitchen renovation concept in place? It is possible that you, as householders, have observed that if you go to examine a real estate asset, the kitchen is the first thing that grabs your eye. Everything from the overall design concept to the practicality of the space, to the color of the walls and the materials of the cabinetry, has a strong influence on your ultimate decision. This area elicits sentiments of warmth and affection, and when it is well-designed, it will naturally make you feel at ease and relaxed.
Therefore, we've compiled five different kitchen renovation concepts in this article that will either help you improve your kitchen immediately or at least provide you with key information to take away from them. Our kitchen renovation ideas range from rustic to elegant and futuristic, and you can browse through our gallery or portfolio to get all the kitchen renovation concepts you could possibly want.
Kitchen Renovation Concept 1: Begins With

Brand New Cabinets
Cabinets, despite the fact that you would not believe them, may have had a significant impact on your kitchen. It doesn't matter if they are bottom cabinets or upper cabinets; they can improve the overall aesthetics of the entire room.
For those who agree that a kitchen renovation should emphasize the appearance and feel of new items above all else, purchasing new cabinets is a great way to get started. Cabinets in your kitchen are subjected to a great deal of wear and tear on a regular basis, and they are frequently found to be loosened on their screws, giving the entire kitchen an aged and neglected appearance. Therefore, you have to keep in mind that when it comes to cabinetry, there are several options available. Even if you are working with a limited budget and only possess basic tooling knowledge, you have to make sure your screws are correctly tightened!
Using basic wood cabinets to help open up the kitchen space is another option you might consider. But don't stop there; you may also do some research and try to personalize your kitchen cabinets to fit your unique taste!
Kitchen Renovation Concept 2:

Metallic

Hardware
Adding metallic accessories to your kitchen design can give it a modern feel. Metallic hardware may be seen in a variety of settings, including trendy kitchens, modern kitchens, and even kitchens with a traditional feel.
Yes, a kitchen with quartz or natural stone surface is visually pleasing. On the other hand, a sink that is made of stainless steel or metallic finishes will 'blend' in seamlessly with your kitchen tools. You may also add a metallic tap or sink as part of your kitchen renovation to raise the overall visual value of the space.
Because the kitchen sink is subjected to the worst conditions, stainless steel or metallic finishes are an excellent choice for protection. As a result, your kitchen will remain in good condition and sanitary for an incredibly long time since it will not break, and the spots will readily wash away.
---
Monthly Giveaway worth RM1,000 – Subscribe to https://t.me/ampquartz
---
Kitchen Renovation Concept 3: Decorative

Backsplashes
A kitchen backsplash is the most cost-effective component to install or improve when it comes to returning on investment (ROI) because the initial outlay is low but the visual effect is significant.
The backsplash is an unavoidable element of preparing delectable dishes for your loved ones. You have no power over the spitting and splodges, but then you can avoid them from damaging your lovely pure-color kitchen, and the wood paneling.
Incorporating a visually appealing backsplash contribute to the value of a well-designed kitchen as a selling tool for the entire house. After entering the property, the kitchen is frequently the first significant area that purchasers notice. In other words, if you decide to sell your home in the future, a well-maintained kitchen will provide you with the necessary basis to charge a better selling price.
Kitchen Renovation Concept 4: Attractive

Colors And Patterns
When it comes to cooking, color is the flavoring agent. New eye-catching paint color in the appropriate hue can completely transform the look of a space. No exception may be made in the kitchen. Colors influenced by Feng Shui make things calm, peaceful, and impartial in the kitchen. According to Graff, a brighter kitchen is also on the rise. Grey, pale, and neutral colors are safe bets for an attractive look that may also assist in raising the market value of the property.
The basic principle of kitchen renovations should be kept in mind: make one feature the focal point of the space. If you choose a bold backsplash, keep the countertops and cabinetry in a calm manner, and vice versa. When there are too many other eye-catching features in the room, your capital investment may get lost in the crowd, or even worse, disappear into obscurity. Nevertheless, enabling the many aspects to work in accordance with one another creates a sense of peace and tranquillity.
Kitchen Renovation Concept 5: Install

Lighting

That Draws Attention.
Kitchen lighting, which is sometimes overlooked, deserves to be highlighted. Did you know that, in addition to illuminating your gorgeous kitchen, eye-catching lighting itself may become a focal point? However, once again, it is dependent on how you choose the color.
Sweet, amber hues will be emitted by creamy white lighting, whilst brilliant white sunlight lamps with their shades of blue will be extremely dazzling. Depending on the ambiance you want to create in your kitchen, you may opt for accessories such as pendant lights, which are frequently desired by the majority of homeowners of the current age.
Kitchen pendant lights have seen their share of uncertainty in terms of popularity, but they remain a useful source of illumination for places such as bars and tabletops in the kitchen. Make sure to adapt the diameter (size) of the pendant to the space (size) of your kitchen in order to prevent overpowering the room.
---
Monthly Giveaway worth RM1,000 – Subscribe to https://t.me/ampquartz
---
There are, however, many other unique kitchen renovation concepts that should bear in mind, we just have the tip of the iceberg covered. If you have any doubts, CLICK HERE to find more detailed information on the different types of kitchen renovation concepts and AMPQUARTZ is always here for your queries. We provide the best marble in Johor Bahru and we are the best for a reason. We are the most qualified individuals to assist you with your current issue, so schedule an appointment with us right now to get started!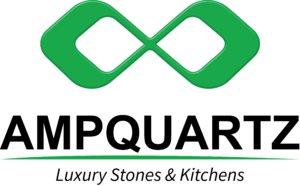 Here at Ampquartz, we can provide you with the perfect information with better suits your kitchen.
Do contact us to get FREE CONSULTATION.