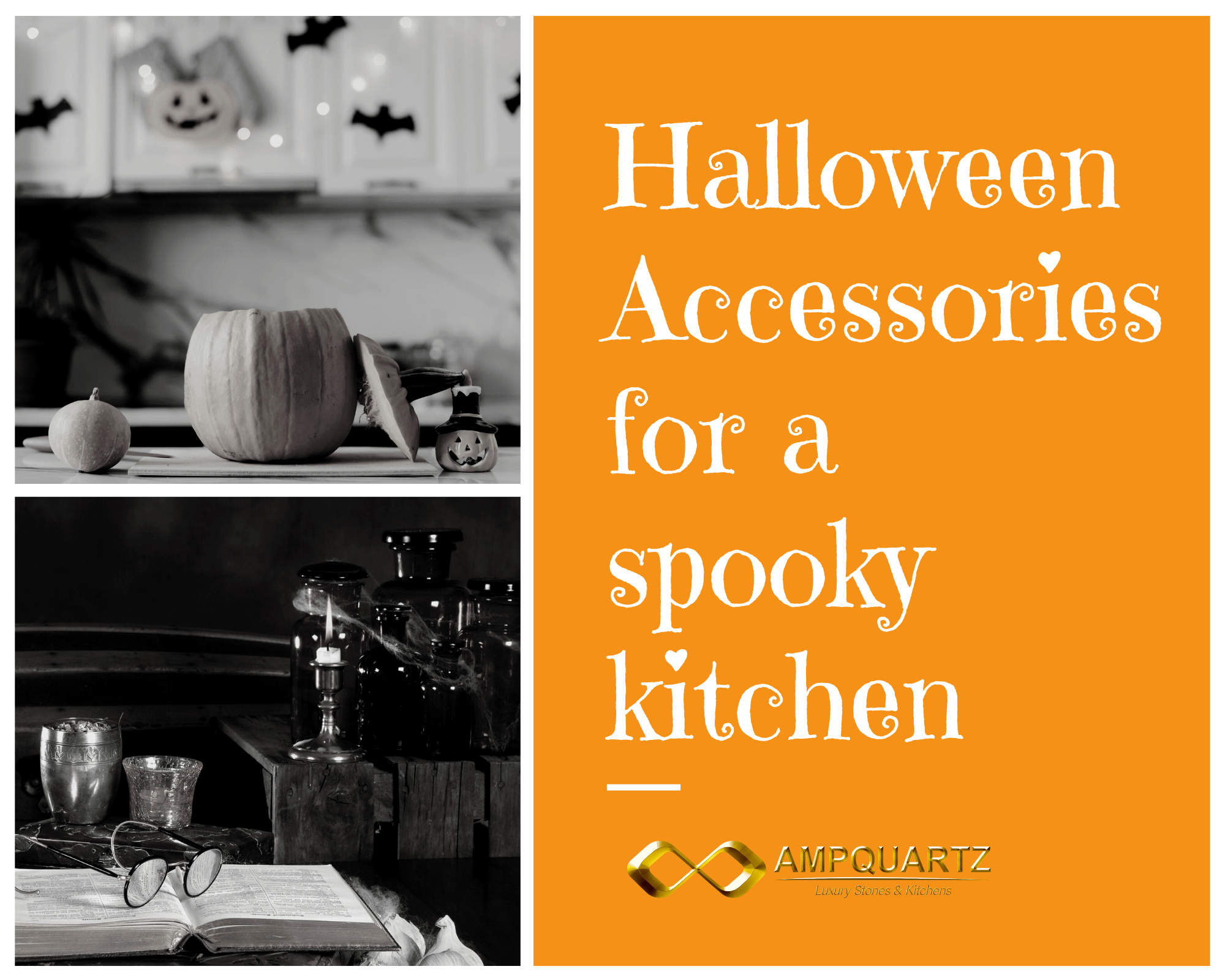 6 Inexpensive Halloween Accessories for a spooky kitchen
6 Inexpensive Halloween Accessories for a spooky kitchen
Due to the fact that Halloween is quickly approaching, we assume most of you who are reading this post are running out of ideas and are now seeking some inspiration to decorate your kitchen in a Halloween-inspired manner. Because of the COVID-19 epidemic, which has resulted in a lockdown of most of the country's major cities, this festive period of the year will be severely restricted in 2021. Ghoulish behavior and gatherings are strictly prohibited this year, at the very least.
It doesn't rule out having a good time with your family at home, either. Along with making Halloween delicacies and beverages such as Edible Eyeballs and Sweet Poison Cocktail, you may also decorate your home to coincide with the day's festivities.
In this post, we provide a fantastic collection of frighteningly fantastic Halloween Creepy Kitchen decoration ideas, with a particular emphasis on the accessories. Check through the following lists to see if there are any that catch your eye. You might leave a comment below if you have any better suggestions on how we should decorate our kitchen with Halloween-themed decorations.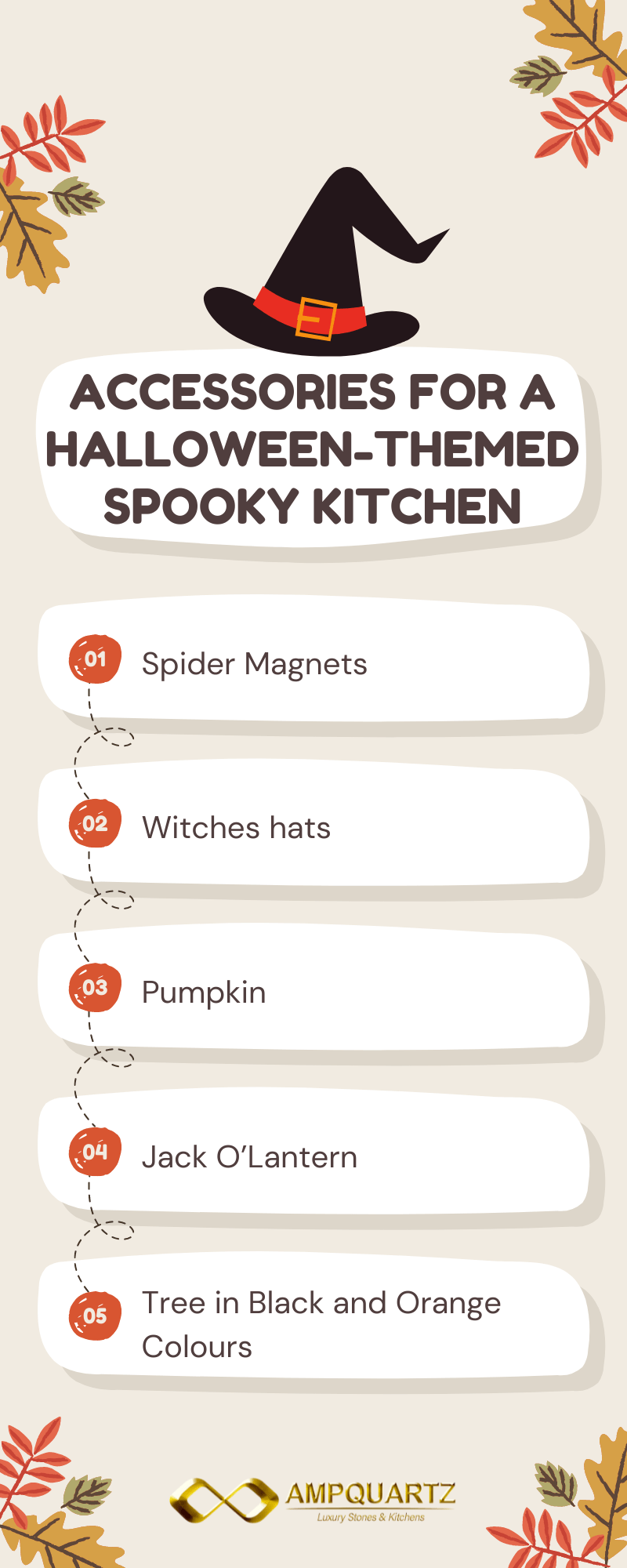 Halloween Accessories 1: Spider Magnets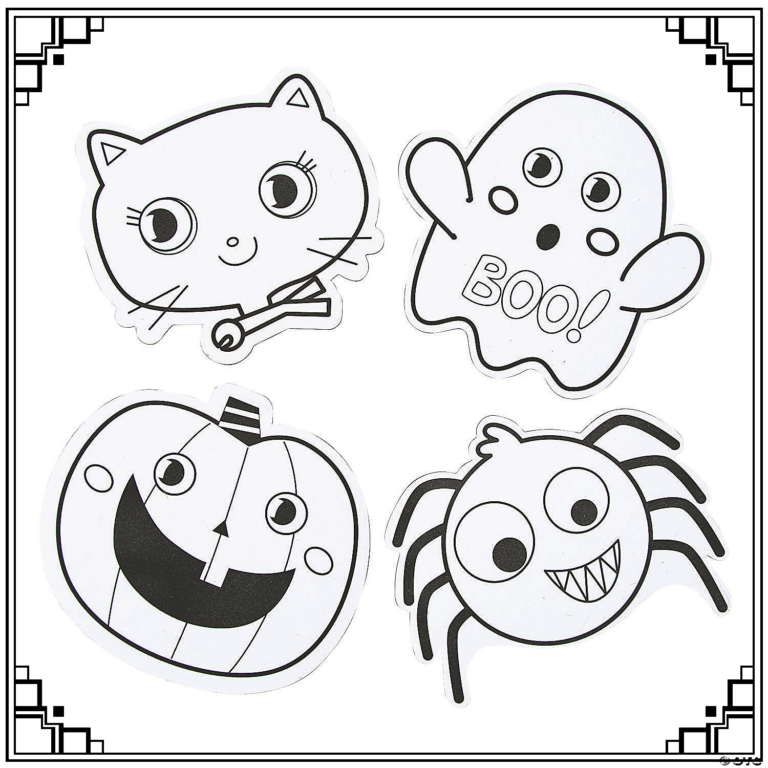 Many people are frightened of spiders, and there is a good chance that they may dislike seeing them in the kitchen. So, if your family falls into this category, you should consider purchasing a package of black spider magnets. Simply place them on the refrigerator and other magnetic surfaces a day before Halloween, or when no one is watching. We can't believe how loud the scream was. In any case, kids will be screaming and crying when they walk downstairs to get yogurt out of the fridge in the middle of the morning.
This is not a smart idea for people who have family members who suffer from heart disease because the majority of them will be unable to withstand the stimuli. Spider Magnets may be one of the best accessories to prepare for those who do not have such family members in their home in order to have a good time with their loved ones.
What's not to like about inexpensive and easily available items?
Halloween Accessories 2: Witches hats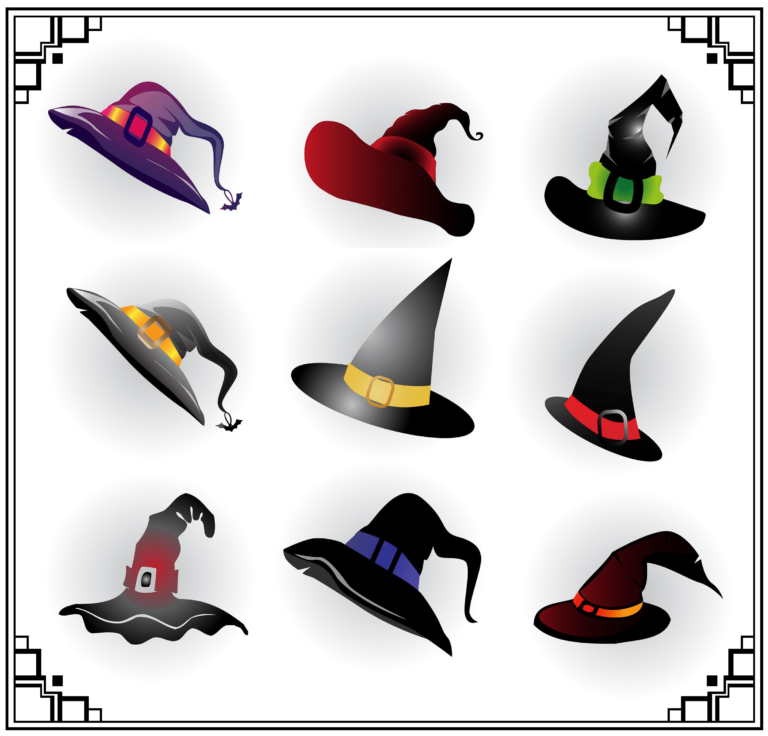 If you don't have witches' hats as part of your Halloween decorations in your kitchen, don't even hint that you're having a Halloween party. While it is true that it is difficult to find a witches' hat in Malaysia, this does not rule out the possibility of making one for yourself.
It's a really straightforward procedure to follow.
Produce a stencil for pointed witch hats out of black plywood or cardboard and use it to make a quantity of hats. After that, take some transparent fishing line and thread it through a loop on the top of each hat. To finish it off, use tacks or transparent tape to hang the hats from the ceiling, creating the illusion that they are hovering. A straightforward and powerful fear scenario, particularly for young children who are still unsure if witches exist or not…
Preparation required a considerable amount of time, but it was well worth the effort.
Halloween Accessories 3: Skeleton Guest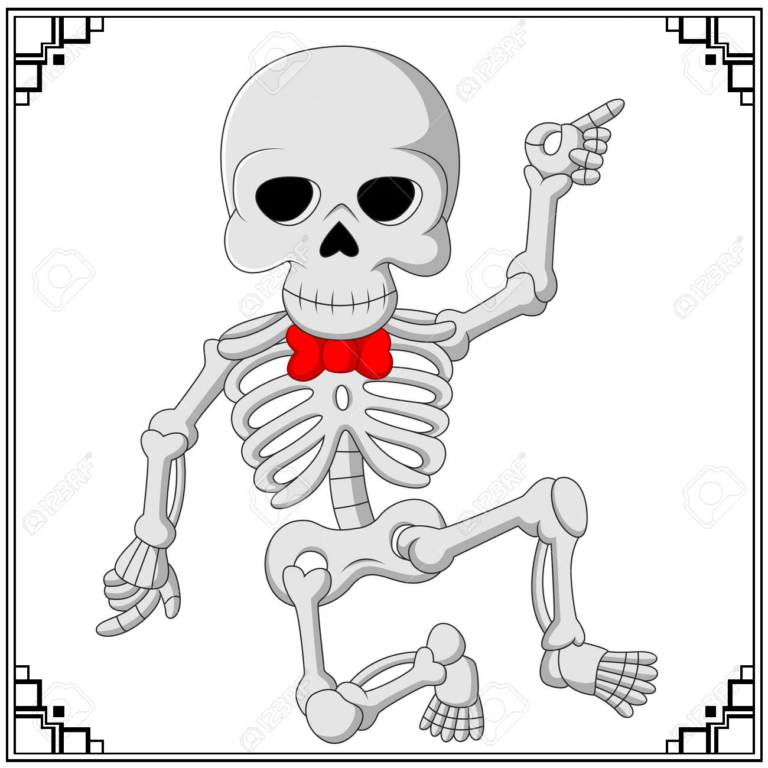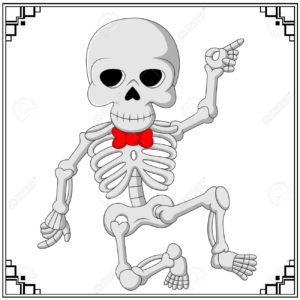 If you're hosting a Halloween Creepy Kitchen meal with friends and family, you'll certainly want to "invite" a skeleton guest or two as well. Consider devoting some time and resources to borrowing one or purchasing one at a low cost from a website such as eBay or a related marketing site.
Remember to outfit him a bit more classically to make him appear more real, and possibly place a dark glass of 'wine' in his hand to complete the effect!
Halloween Accessories 4: Pumpkin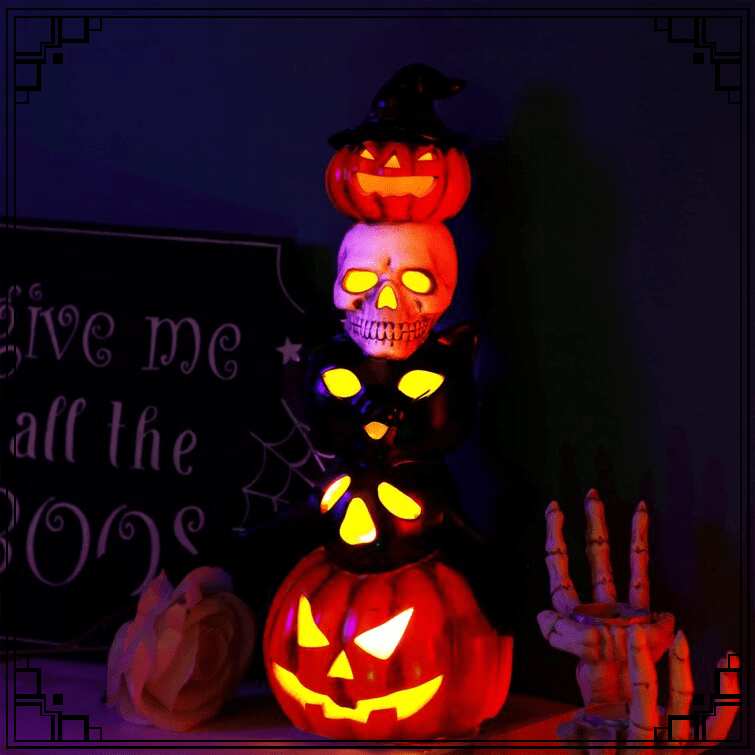 If you're searching for Halloween décor accessories for your youngster, this Snoopy on a Pumpkin inflatable from the Peanuts crew will do the trick. It's certain to attract the attention of the people from your neighborhood!
It is also very simple to get this kind of pumpkin, simply visit some e-commerce website like Amazon Malaysia to get a budget-friendly one
Halloween Accessories 5: Jack O'Lantern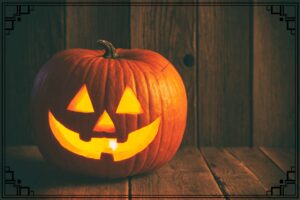 The season of pumpkin carving is upon us, and we believe we can all agree on that fact. However, if you don't want to go to the trouble of cutting a pumpkin, these Jack-O-Lantern lighting accessories are a great alternative. The soft and warm amber hue of these accessories will cast an eerie glow that will complement the remainder of your kitchen. Moreover, they are quite reasonably priced!
Put on some music and light up your Jack O'Lantern—no unpleasant pumpkin cutting necessary. Once heated, this light-up wall artwork gives off a pleasant light, while its vivid orange color offers a splash of color during the day.
When compared to pumpkin accessories, this accessory is considerably easier to get and needs far less time to complete. If you have the time and space in your kitchen to use this item, you should give it a try.
Halloween Accessories 6: Tree in Black and Orange Colours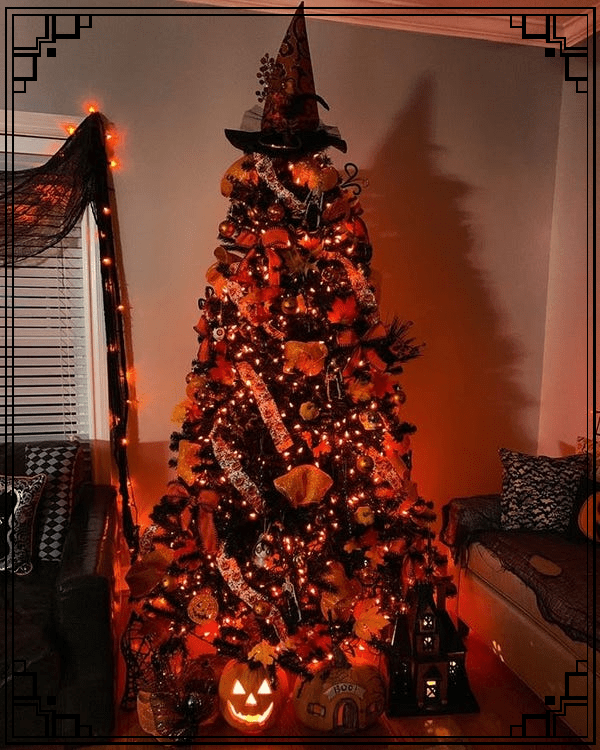 Who said that Christmas trees were exclusively used for that purpose? Set up these orange and black-patterned trees for Halloween and leave them in the kitchen together all through October and November to give the celebration a bit more creepiness. The set-up is also really simple.
However, despite the fact that it is only a tree, the impact it may have on your kitchen is twice as potent as the effects of the other accessories indicated previously. The tree is expensive, but you may store it and use it again in the coming years.
Halloween is only celebrated once a year, so don't let it pass you by without making a memory, even if we are only able to spend the evening at home with family members.
There are, however, many other unique Halloween accessories that should bear in mind, we just have the tip of the iceberg covered. If you have any doubts, CLICK HERE to find more detailed information on the ways to redesign your kitchen and AMPQUARTZ is always here for your queries. We provide the best marble in Johor Bahru and we are the best for a reason. We are the most qualified individuals to assist you with your current issue, so schedule an appointment with us right now to get started!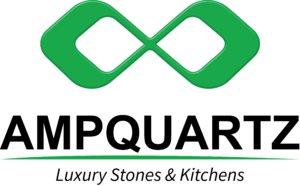 Here at Ampquartz, we can provide you with the perfect information with better suits your kitchen.
Do contact us to get FREE CONSULTATION.