5 Important Tips to Choose the Right Cabinets
5 Important Tips to Choose the Right Kitchen Cabinets
Even if you are an experienced or first-time homeowner, picking the best kitchen cabinets can be a very difficult task to do. This is because cabinetry is critical to a well-organized kitchen; without them, one simply cannot work properly? Now the issue is: how do you pick the best and right kitchen cabinets?
Always keep in mind that your kitchen cabinets are the first thing that guests will see when they walk into your kitchen, so you want them to create a good first impression! Before you even begin to consider your alternatives, you should look at a variety of factors to determine what type of kitchen cabinets would be most beneficial for your household.
Don't worry
We've included five key pointers in this article to assist you to choose the appropriate kitchen cabinets. Find out by reading on!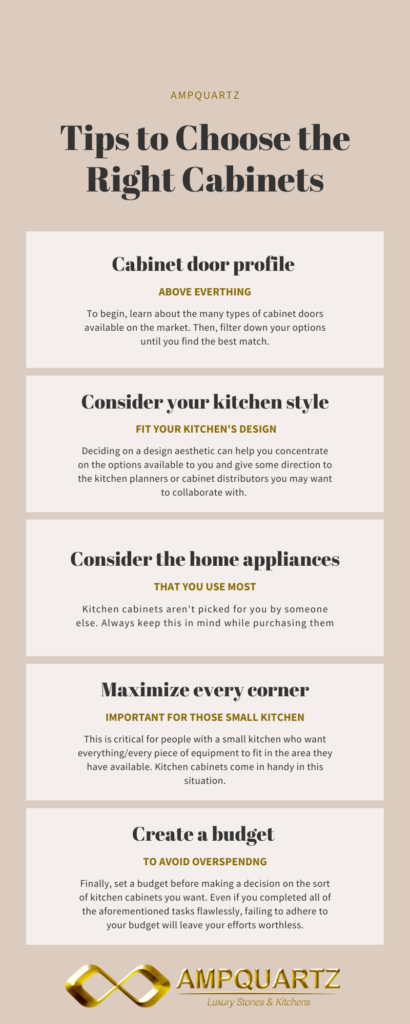 1. Kitchen cabinet doors
Never undervalue the positive or negative influence that cabinet doors may have on your kitchen decor. Cabinet door styles have a big impact on how others view your kitchen because they are one of the most conspicuous design components in your kitchen.
To begin, learn about the many types of cabinet doors available on the market. Then, filter down your options until you find the best match. For example, if I want to make my kitchen seem basic and minimalist, recessed squares seem like the greatest alternative because they are simple and have ornamental edges to give them a nice design aspect to add.
This decision has been reached; you may proceed with confidence from here.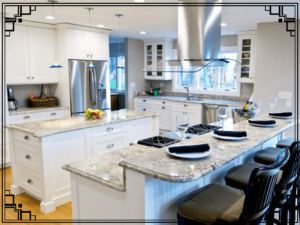 Kitchen cabinets, as previously stated, are the main emphasis when you enter a kitchen, therefore if they don't fit your kitchen's design, the overall level of your kitchen will decrease drastically. Choosing cabinets that go with your kitchen's color scheme and design is critical, so be sure to do so.
The sort of cabinetry you select is influenced by your existing interior design and style. However, the inverse is also true: your kitchen's appearance and feel will be influenced by the cabinets you pick. So, you need to decide whether you want to stick with the current look, or do you want to switch it up?
Whichever route you take, deciding on a design aesthetic can help you concentrate on the options available to you and give some direction to the kitchen planners or cabinet distributors you may want to collaborate with.
3. Consider the home appliances that you use on a daily basis.
The kitchen cabinets should not be the center of attention; rather, they should contribute to help your kitchen be more user-friendly as a whole. For example, if you live alone and only use a few utensils and cutlery for all your meals, installing cabinets with drawers is a waste of space.
Again, for those who are always on the go and have little time to keep their kitchens spotless, installing some plywood cabinets is a great solution! In this manner, while not in use, you can easily tidy them away but have them immediately revealed for cooking.
Easy!
Kitchen cabinets aren't picked for you by someone else. Always keep this in mind while purchasing them. Oversized appliances that require extra space should be accommodated by designing your cabinetry around them rather than filling up valuable above workspace and complicating the situation.
4. Maximize every corner
A well-designed kitchen is one that makes the most of every inch and crevice in your home. This is critical for people with small kitchens and wants everything/every piece of equipment to fit in the area they have available. Kitchen cabinets come in handy in this situation.
However, accomplishing this on your own is not recommended. The ideal option is to seek the assistance of a professional who can assist you in making decisions about the kitchen cabinets that will make use of every available space. Check out AmpQuartz if you're in need of suggestions.
Simple and Easy.
5. Always create a budget to avoid overspending
Finally, set a budget before making a decision on the sort of kitchen cabinets you want. Even if you completed all of the aforementioned tasks flawlessly, failing to adhere to your budget will leave your efforts worthless.
With no question, those Pinterest and Instagram images are stunning! For those who can afford it, great! Otherwise, get down to earth like the rest of us and find out how much it takes to refurbish a kitchen.
If you set a budget, you won't be able to buy the greatest kitchen cabinets for your house, but you'll at least obtain kitchen cabinets that go with your kitchen's design and keep you within your spending limits if you do it that way.
There are, however, many other tips to choose the best kitchen cabinets, we just have the tip of the iceberg covered. If you have any doubts, CLICK HERE to find more detailed information on the kitchen cabinets and AMPQUARTZ is always here for your queries. We provide the best marble in Johor Bahru and we are the best for a reason. Book your appointment now to start.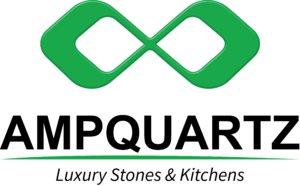 Here at Ampquartz, we can provide you with the perfect information with better suits your kitchen.
Do contact us to get FREE CONSULTATION.