5 Expert Tips in Kitchen Designing 2022
The best kitchen ideas, naturally, come from the people who know kitchens best – the kitchen designing experts themselves. In 2022, people are wondering what should have been done to make the kitchen better in efficiency and in looks. Currently, people complement a simple luxury and organic which is also functional in the sense that it does not affect the efficiency of a kitchen. Here we compiled a list of 5 top tips from these professionals to help you on your journey in creating the perfect space.
Expert Tip 1 in Kitchen Designing: Go for Two-Tone Kitchen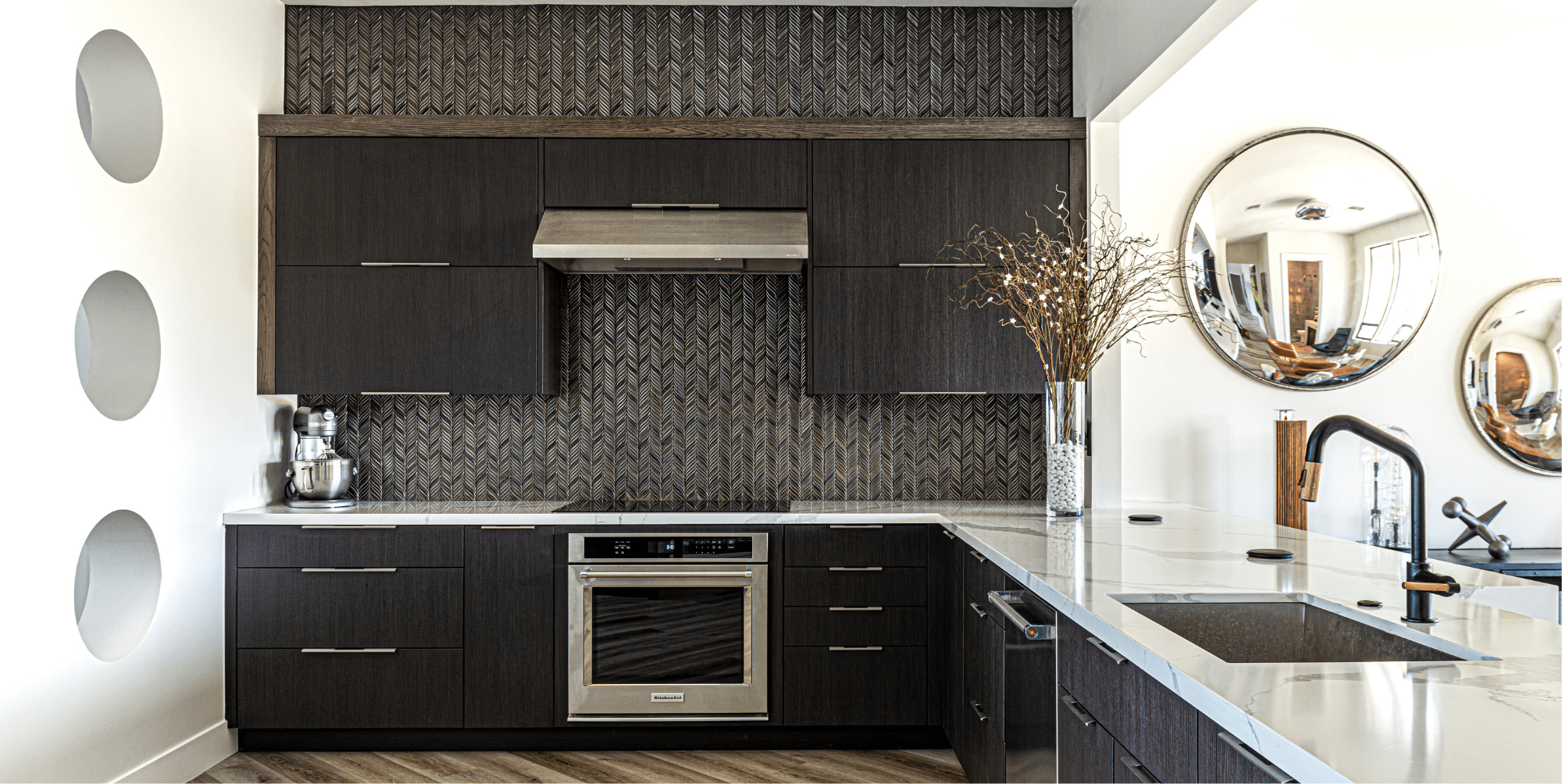 It is well-liked by those who do kitchen designing, as the simplest way of making your kitchen look different than normal is to have two tones. A two-tone kitchen involves playing with different variations of colors. Some basic rules for this are to have your darker doors lower down in the design, so underneath the worktop. You can also run that color through into the tall units as well. Make sure you have a light work surface in the kitchen and light wall units.
Two-tone kitchens can make even the plainest of kitchens feel elegant. They provide more visual interest and create an elegant yet relaxing look. Having a two-tone kitchen is fun as you can play with patterns, it displays a natural tone, and it has as many variations as the number of reasons people choose this type of kitchen.
Expert Tip 2 in Kitchen Designing: Choose Multi-Use Furniture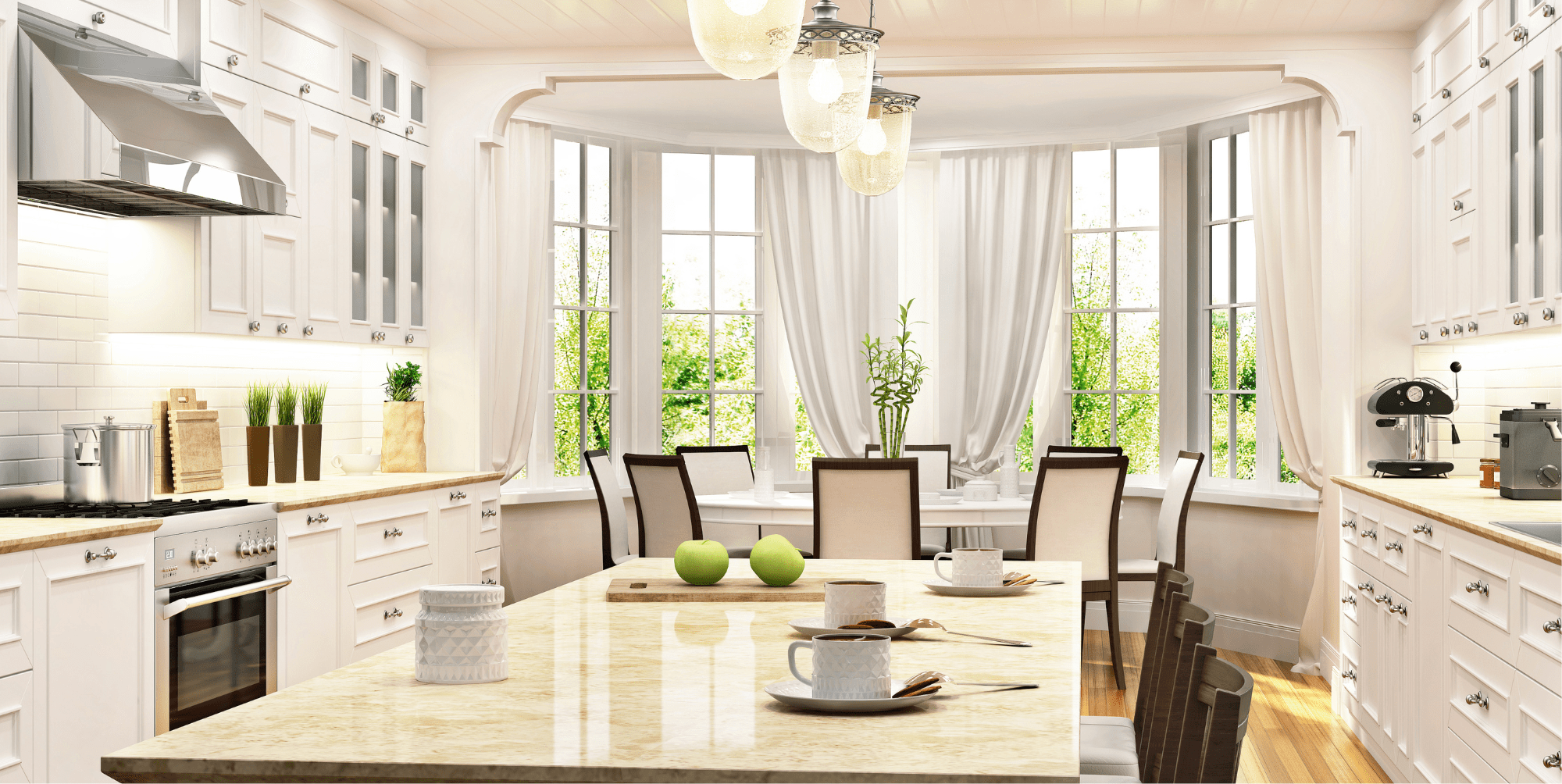 Do you have or want an open space? You can use multitasking furniture instead of walls to divide and organize your space. Multi-use furniture is a new and innovative modular furniture design with at least two functions. Also known as space-saving furniture, such multipurpose furniture for small spaces is just perfect. The kitchen island, for example, is a multitasking piece of furniture: here everybody can prepare food, stash dinnerware, and have breakfast.
Multi-use furniture is useful as it has many uses, also it is easy to interact with, increases space sustainability, and improves the quality and efficiency of the work done. A lot of people are utilizing these devices, as they are that helpful to us, however, the cost for their worth is large. Multi-use furniture costs as much as its worth, until most people can not even afford it, adding in the fact, that it needs maintenance as well.
---
Monthly Giveaway worth RM1,000 – Subscribe to Telegram now!
---
Expert Tip 3 in Kitchen Designing: Make Use of the Kitchen Island
The kitchen island is a good way to improve communication among people in the house. A kitchen island is a freestanding cabinet that can either match your existing kitchen design or complement it. A kitchen island can have kitchen stools around it, for extra seating and include integral storage drawers or cabinets, and can be used to house your cooking appliances. Traditional kitchen design tends to isolate the cook from others, so a kitchen island is a good tool to provide more social interaction. For example, friends or family can prepare a meal together or, at least, chat with each other while cooking.
Expert Tip 4 in Kitchen Designing: Stick with Simple, Warm, and Luxurious
Try to keep your kitchen simple, warm and luxurious. Simple as in to put not too many appliances, cabinets, and cupboards, it will make the kitchen easy to move in and will not affect you when cooking. Warm, meaning inviting or greenish, it will make the kitchen look more welcome, energetic, or healthy may also be interpreted. For luxury, it means to make your kitchen look expensive even if it was not, it will help in improving the image of your wealth. By having these traits in your kitchen, you will be respected by many who visit, for being a knowledgable person for choosing a style with these traits.
Expert Tip 5 in Kitchen Designing: Ask for Professional Help & Stay Honest
While you could look at plenty of magazine makeovers, it's actually a good idea to ask for professional help – not just interior designers and architects, but also chefs who work in the kitchen on a daily basis where everything has to be time-efficient and practical. This is cause they are the star inside the kitchen, they know what is necessary to have in a kitchen better than interior designers, as they work in the kitchen instead of making it.
People who are professionals in their selected fields are those well-known to be experts, people who ultimately hone their skills in that specific category and should be respected for it. As it is not easy to dedicate everything to a particular type of career, most people are mostly jack-of-all-trades as it is easier to get a new job by having experience in various types of environments.
However, people who devote their lives to that specific ground, for instance, the kitchen designing experts that gave these tips, are highly trusted for their knowledge and skills, therefore it is good to listen to these experts for advice. As they are the people who know what they are doing before working in the field.
---
Monthly Giveaway worth RM1,000 – Subscribe to Telegram now!
---
If you have any doubts, CLICK HERE to find more detailed information on the different types of kitchen cabinets and AMPQUARTZ is always here for your queries. We provide the best marble in Johor Bahru and we are the best for a reason. We are the most qualified individuals to assist you with your current issue, so schedule an appointment with us right now to get started!
Here at Ampquartz, we can provide you with the perfect information that better suits your kitchen.
Do contact us to get FREE CONSULTATION.
Related articles that might entice you