5 Kitchen Renovation Ideas: Best Ways to Improve Your House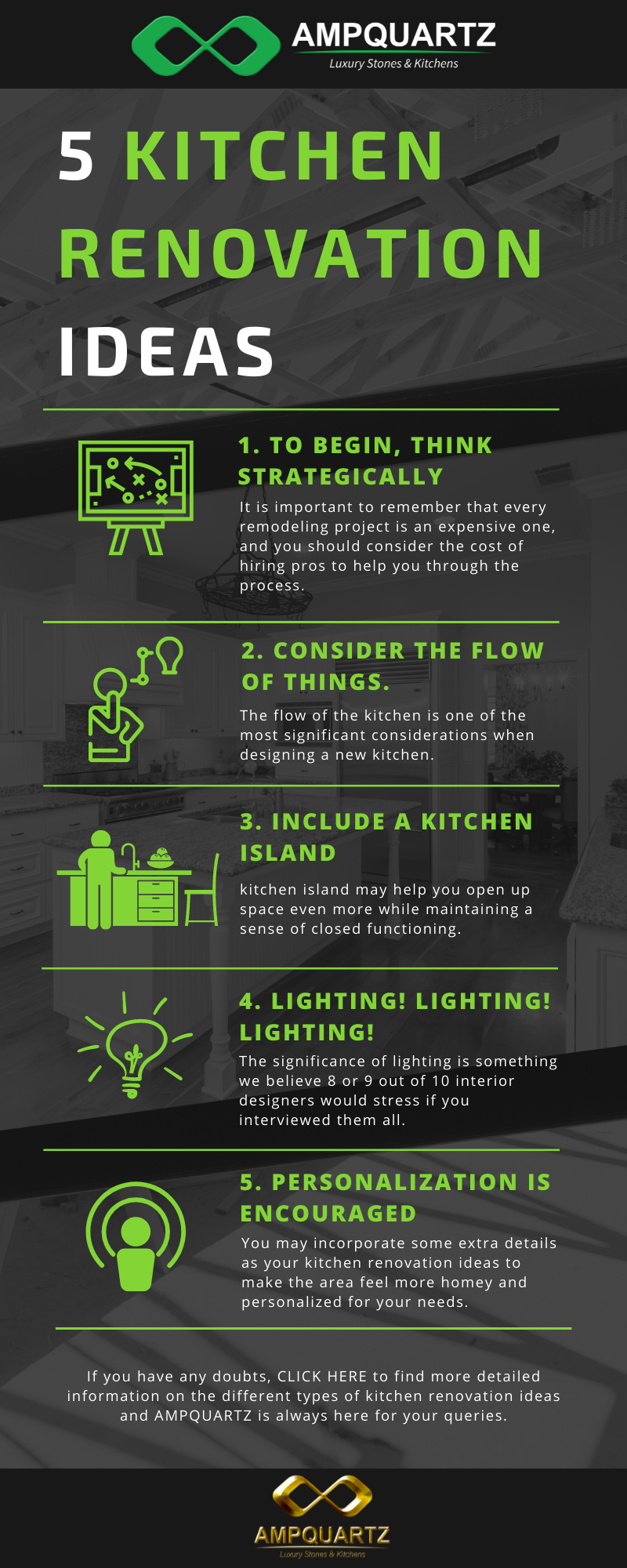 It doesn't matter if you're upgrading your kitchen to mark the beginning of a new year or just moving into a new home; kitchen renovations need a significant investment on all fronts. They represent a greater financial commitment than other areas or parts of the house. Therefore, selecting the appropriate furnishings and facilities is critical, not just for the existing homeowner, but also for the future residual value of the property.
It goes without saying that the kitchen is the most essential component in our house. It is the location where we may refuel our brains and prepare ourselves for the challenges of the day ahead. As a result, it is only appropriate to provide this space with the "respect" it deserves.
We are not sure whether you've ever noticed that, as a homeowner, when you go to look at a property for sale, the kitchen is the first thing that catches your attention. The space design, the practicality, the paint color of the walls, and even the design or materials of the cabinets, all have an impact on your selection. Having this place in your house symbolizes warmth and affection, which, if done well, instantly makes you feel more comfortable.
But why is this so?
This is due to the fact that this space reminds you of sitting down to eat with your family. There, your mother prepared meals for you while you were still in primary or secondary school, and it was also a place where you joked and spoke about the new experiences that you were embarking on in life.
So, what is the most effective method of renovating a kitchen in this generation? Is it still fashionable to have clean, minimalist kitchens? What sort of flooring is most suitable? There is no standard answer to these questions, but we have compiled a list of five kitchen renovation ideas that you may use as a starting point for your own kitchen restoration project. Let's have a look at it!
Kitchen Renovation Ideas 1: To Begin, Think

Strategically
According to Nancy Charbonneau of Charbonneau Interiors, no matter how large or small the renovation project is, it is critical to get things started on the proper path. When it comes to kitchen renovation ideas, the most important thing to remember is not to rush the process along. If we are pressed for time, the project is burdened with twice the amount of tension. When beginning renovation work, take pleasure in the process.
Furthermore, every remodels involves a collaborative effort from all parties involved in the project. Identifying and hiring the most qualified individuals to oversee your project is key. Nancy Charbonneau asserted that it is absolutely critical to consult with and interview specialists to identify an architect that can assist you in completing your project within your budget, timeframe, and goal.
It is important to remember that every remodeling project is an expensive one, and you should consider the cost of hiring pros to help you through the process.
Kitchen Renovation Ideas 2: Consider the

flow of things

.
Flow is one of the most significant factors in kitchen renovation ideas. The flow of the kitchen is one of the most significant considerations when designing a new kitchen. Preliminarily, ask yourself the following question:
Are you converting your existing area to make way for an open layout? If this is the case, consider how you want your new kitchen to perform. Will your cooking area serve as a gathering spot for your family to dine and socialize? It is good to have a wide kitchen island with seats, but if you want your dining room to be used on a daily basis, you should think hard before investing resources in a kitchen bistro.
Another important point to consider? The arrangement of both places should seem complementary and linked rather than separated and odd.
Why is it so critical to have a good flow? Consider the following scenario: you have an aesthetically pleasing kitchen design, but you must spend a significant amount of time in the kitchen preparing meals due to a bad kitchen flow design. Would you be glad if that happened to you? A well-looking kitchen is nice, but what we really want is a kitchen with a good flow.
---
Monthly Giveaway worth RM1,000 – Subscribe to Telegram now!
---
Kitchen Renovation Ideas 3: Include a

Kitchen Island
How many of you are aware that a kitchen island may have a significant impact on the look and functionality of your kitchen?
Yes, counters are useful, but a kitchen island may help you open up space even more while maintaining a sense of closed functioning.
Let's pretend you had the ability to open up the walls of your kitchen and rearrange the furniture. By doing so, your kitchen can have a view of the living room (dining area), allowing you to prepare meals for your friends and relatives while remaining engaged in their discussion.
Kitchen Renovation Ideas 4:

Lighting!

Lighting! Lighting!
Kitchen renovation ideas? Lighting! The significance of lighting is something we believe 8 or 9 out of 10 interior designers would stress if you interviewed them all.
There are several options for lighting a kitchen, and while this may appear to be a small feature, it is logical for us to believe it is significant. Adding additional plant lights, underneath countertop lighting, and hanging lighting above the island are all things that most homeowners and interior designers believe are often a pretty good investment.
Kitchen Renovation Ideas 5:

Personalization

is encouraged, so don't be afraid to express yourself!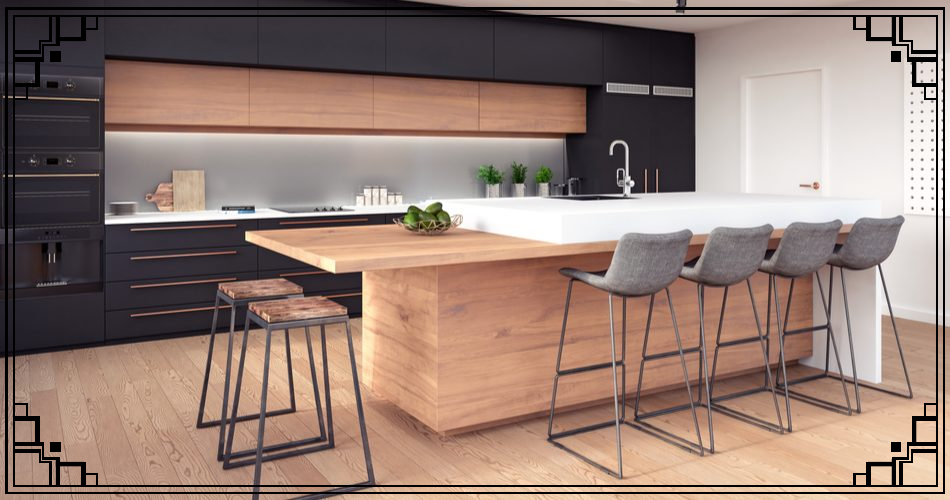 If you want to improve the operation of your kitchen, an interior designer may assist you with rearranging the floor layout. But, you may still incorporate some extra details as your kitchen renovation ideas to make the area feel more homey and personalized for your needs.
A silverware drawer or wooden chairs, for example, are kinds of furnishings or woodworking that you may request them to place.
You can also buy the furniture from Amazon and then decorate it with your own unique designs after it has been assembled. Alternatively, as part of your kitchen renovation idea, you could simply hang a poster of your favorite idols or photographs of your family members; after all, why not?
Given that each of these customized parts is distinct, they provide a sense of originality to your kitchen renovation idea, making it appear more pleasant and inviting.
---
Monthly Giveaway worth RM1,000 – Subscribe to Telegram now!
---
There are, however, many other major kitchen renovation ideas in Johor Bahru that should bear in mind, we just have the tip of the iceberg covered. If you have any doubts, CLICK HERE to find more detailed information on the different types of kitchen renovation ideas and AMPQUARTZ is always here for your queries. We provide the best marble in Johor Bahru and we are the best for a reason. We are the most qualified individuals to assist you with your current issue, so schedule an appointment with us right now to get started!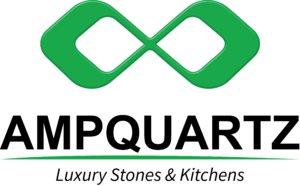 Here at Ampquartz, we can provide you with the perfect information with better suits your kitchen.
Do contact us to get FREE CONSULTATION.