5 Tips to Maintain SPC Flooring
5 Tips to Maintain SPC Flooring
SPC Flooring popularity being the straightforward routine to clean and maintain. SPC flooring can be very long-lasting, even up to 20 years as long as it is well-maintained. And if you've ever wondered what you can do to extend your SPC flooring lifespan, here's everything you need to know.
Unlike other types of floors, SPC flooring is one of the easiest floor types to maintain and clean due to its features of being waterproof. With this, your SPC Floor can last a lifetime, and minimal effort to maintain it for the rest of your lives.
1. Sweep Frequently
It may sounds cliche but regular cleaning is a proven way to help keep your SPC flooring in its best shape.
You may sweep the floor using a regular broom, or go for the tech-savvy method by using a brushless vacuum and electric broom. One particular tool you should avoid using while sweeping your SPC floor is the beater bars of your vacuum as it tends to damage the coating.
So how often should you sweep the floor?
Sweep at least once a week to remove any dust and loose dirt. If you have time, it is a good idea to briefly sweep the floor across the room each time after use.
2. Mop Occasionally
Sometimes, sweeping alone is not sufficient.
To better keep your flooring clean and stain-free, use a damp cloth or mop and clean thoroughly with mild or neutral pH solution to remove stains.
Do not risk using multi-surface cleaners, bleach, detergent, strong abrasive cleaning agents like organic-solvent, ammonium or alcohol-based detergent to mop your floor.
However, bear in mind that you should not mop too often to avoid dulling the tiles' shine. Over mop, your SPC flooring weakens the adhesive as water seeps in between.
By saying that, you should also avoid flooding with an excessive amount of water when mopping. Water that penetrates through the joining and edges may also encourage the growth of molds.
3. Say 'No' To Steam Cleaning
Steam cleaning is very handy as you are able to clean, sanitize and dry quickly all at once without using chemical cleaners. But, here's the catch…
The hot steam is actually doing more harm than good to SPC flooring. It is so serious that some damage that it causes are beyond repair.
Let's look at the reasons why steam cleaning your SPC floor is the worse of all.
As steam cleaner is sanitizing your floor, the steam vapor that is generated can reach up to more than 90 degrees celsius in order to kill germs and bacteria.

This excessive heat together with the moisture that seeps in the joining and edges of your SPC flooring can weaken the adhesive bonds and layers of your plank or tile structure. Not just that, it will also cause issues like warping, edge cupping, bending, and bubbling of floor plank.
Needless to say, the damage caused by the steam cleaner is normally not covered under warranty. So why put your floor at such risk? Just skip steam cleaning in your routine for a longer-lasting SPC floor.
4. Apply SPC Floor Polish
Polishing your floor can definitely help maintain a glossy and shiny look. Just follow the simple steps here, but beware to not overdo it.
First, sweep the floor to remove any debris and dust so that the dirt will not stick to the floor when it's time to mop. Then, mop the floor to remove any stains that might have caught on your floor. Lastly, Use SPC Floor polish to make your floor look brand new. Follow the polish instructions to start polishing your floor.
5. Stay Away From Direct Heat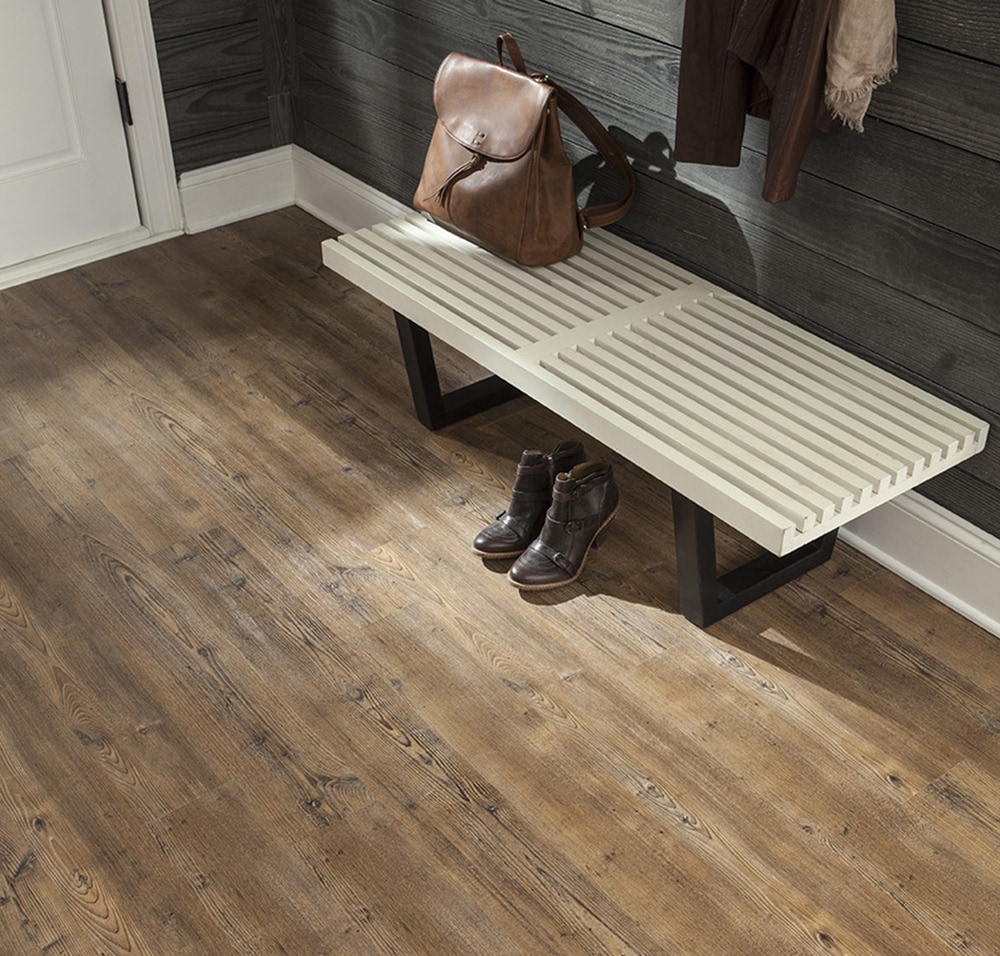 Most people might not be aware of this. SPC flooring is sensitive to heat. It can be scarred or damaged by any direct heat from matches, heating appliances, and cigarette butts.
So the next time when you are handling high heat items, make sure you support hot surfaces with rugs or mats without directly contacting your SPC floor.
And you are in luck, we are going to show you how to remove stains on your SPC floor. Here's an extra tip for your SPC flooring…
How to Treat Stains & Spills on SPC Flooring
Here are specific steps for challenging spills and stains. Unless stated otherwise, use a clean, white cloth or towel when cleaning SPC Flooring products. Always rinse the area with clean water as your final step. No matter how hard you try to avoid them, spills and stains happen. Common causes include blood, catsup, mustard, cleaners, dyes, food, candy, juices, grass, rust and pet accidents. To remove these and more, follow these steps:
Clean the area with SPC Flooring cleaner.

Scrub with a non-abrasive white scrubbing pad.

Rub with isopropyl alcohol. (Only for pen ink, permanent marker, nail polish, hair dye).

For rust stains, treat with lemon juice or cream of tartar.
Check out this video to know more about cleaning SPC Floor.
Ampquartz has been in the industry since 2008 with 10 years of experience in the realm of natural & man-made stones & kitchens in Johor Bahru. Our objective is to grow internationally to cater to the different market segments.
Well, that's only the tip of the iceberg. There are plenty more options to choose from. If you are having doubts, you can always contact us HERE AT Amquartz for a free consultation session and we are here to always give you the best kitchen there is. We provide the kitchen renovations in Johor Bahru and we are the best for a reason. Book your appointment now to start.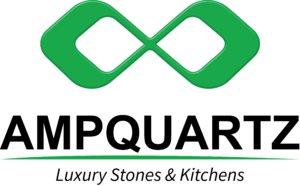 Here at Ampquartz, we can provide you with the perfect kitchen with the best material for your home. From kitchen countertop to cabinet. We got a variety of other materials such as MARBLE, QUARTZ, GRANITE and many more at our headquarters. Your perfect kitchen starts with us. Do contact us to get FREE CONSULTATION to achieve your perfect kitchen.
CONTACT US NOW AT : +6018-7942927 (Ann Sin)