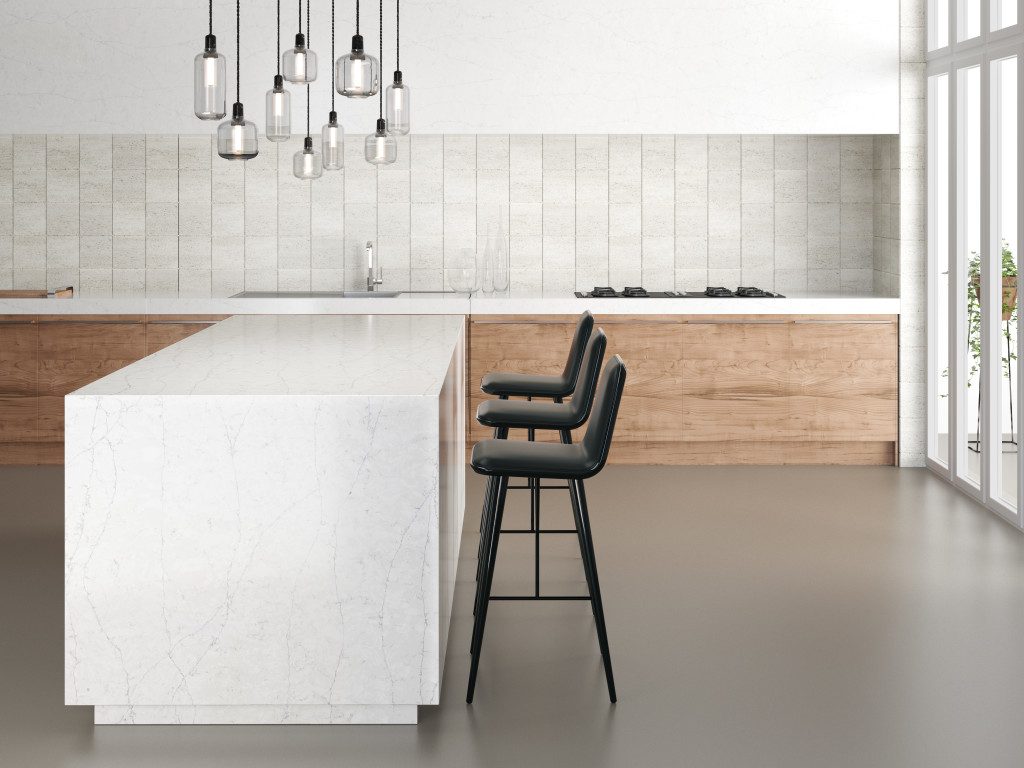 Kompacplus vs Quartz: Which Kitchen Countertop Material To Choose
It's 2021 already and almost everyone around you has a nice kitchen countertop piece to show off whenever someone comes over for a visit. So now you're thinking of getting one for yourself but you still can't make a choice between a Quartz countertop or a KompacPlus countertop. Well, we got both Quartz and KompacPlus in Johor Bahru ready to be yours at the dial of our number. Here's a short comparison to help you choose what suits your kitchen best.
Kitchen Countertop Johor
Quartz

A manufactured material made from natural quartz crystals which are also known as Silestone. It has a durable and non-porous structure, the material is hard and less resistant to bacteria, scratches, and stains compared to other countertop surfaces. However, it's easy to maintain and customize.
Another way that quartz makes your kitchen look good is that it naturally reflects light and creates a brighter atmosphere whenever the light is present. It will look luxurious without having to cost much to maintain. It adds more resale value to your home compared to other countertops and can look good for ages if kept clean.
For more tips on caring for a quartz countertop, View 5 Tips to Clean Your Quartz Countertops Malaysia. Or Need a quotation from Quartz Supplier in Johor Bahru.
Kompacplus

So, How about Kompacplus? Will it be a good choice for your kitchen? Let's see. Factory-made panels are innovatively engineered with precision to meet a balance between sustainability and aesthetics. KompacPlus panels are very resilient to wear and tear even after years of heavy use. These high-quality panels are built to last a lifetime.
However, is that it may look slightly dull in contrast to a granite or quartz countertop. But nonetheless, it makes for a great place to work on and could be custom ordered to look like wood. KompacPlus also has inherently low flammability and will not disintegrate from high temperatures, making it the perfect material for leaving your hot cooking on.
It is even ideal for bathrooms due to its waterproof characteristics. Being extremely dense and non-porous makes it very hygienic and easy to clean.
Overall, you cannot go wrong with Quartz or KompacPlus in your kitchen design. They're both stunning materials to make a countertop out and will shine no matter who comes to visit. Get your kitchen designed with Silestone or KompacPlus in Johor Bahru today by us or check out our granite and quartz comparison if you still haven't decided.
CONTACT US NOW AT : +6018-7942927 (Ann Sin)