6 Great Small Kitchen Design Ideas In Johor Bahru
If you're on this page, you obviously have a limited kitchen area and are searching for methods to make it look better and function better for you. Well, it is very safe for us to declare this to you: you're on the correct page. This is because when you read down, you will be directed by many ideas in which how a small kitchen design may work for you in order to save space, increase space and be functional.
We all fantasize about a huge kitchen with lofty sky ceilings and plenty of natural light that passes over large windows. In fact, most of us are associated with a little, strange kitchen area. But it didn't have to be that awful! In truth, with the proper tiny space-solutions and attractive design ideas, it does not really matter how big or small your kitchen space is.
Continue reading 6 small kitchen design ideas so you will once again be happy to cook in a limited yet stylish small kitchen area.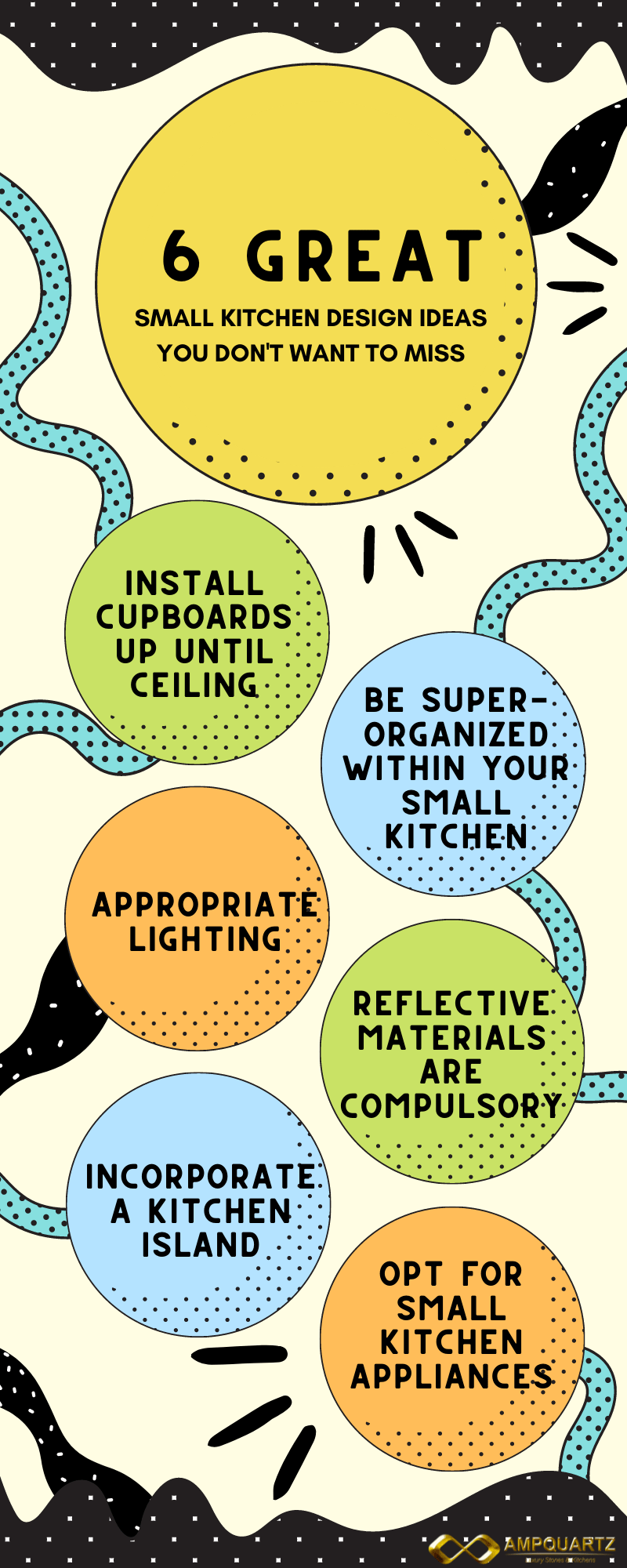 1. Install cupboards/cabinets up until the ceiling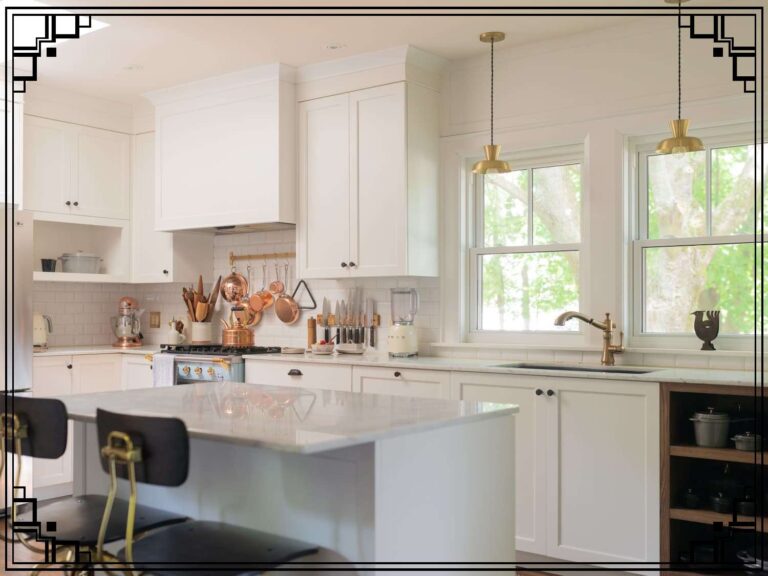 As you already have a very restricted kitchen area, you should use every room in your kitchen. Don't squander all the areas, especially those above your cupboards/shelves/cabinets-it's hard to clean the dust anyhow!
Ask your contractors to stretch the cabinet to the rooftop or install more cupboards to store extra goods in the kitchen. This will grab your eyes upwards, giving your normally small kitchen a maximum elevation. It will also give guests the feeling that your kitchen height is greater than other areas of your home.
-Being smart is the solution to everything-
2. Be super-organized within your small kitchen
Source: YouTube
For any tiny area (a kitchen or elsewhere), it is necessary to get super disciplined and organized. You cannot afford to waste any one of them if the area is already limited and restricted – even the "secret room" within your cabinets.
Start stocking up on risers or lid organisers for your different cookware, spice grading systems, and do everything to simplify and maximise your storage. Never underestimate the space available in your kitchen. Even if it's a small kitchen, there's still plenty of room you didn't realise.
3. Appropriate lighting
You need to install all the possible task lighting that you can get in a small kitchen, particularly above the countertop and washing area. They will not only shine the workstation more effectively but also give it a sparkling aesthetic.
In the field of design is generally known that light colours make a space seem livelier and larger. The light and brilliant walls reflect each other, creating an open and spacious environment that maximises the influence of natural light.
4. Shiny (Reflective) materials are compulsory
The key, as you may have recognized, is to give the illusion of spaciousness. And it is reasonable to assume that nothing works better than mirrors and glass. You can see in the picture that huge glass windows make the kitchen appear as though it didn't finish there.
You may also add glass to your plywood box or opt for stainless steel treatment materials in modern kitchen cupboards. Choosing reflective tiles or glass to install a backsplash could also be one of your options.
As long as you use reflecting theory and materials, it gives a "false feeling" that your kitchen is getting larger and bigger.
5. Incorporate a kitchen island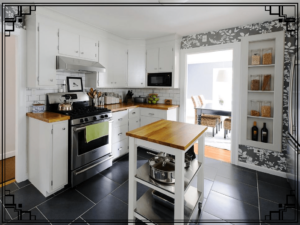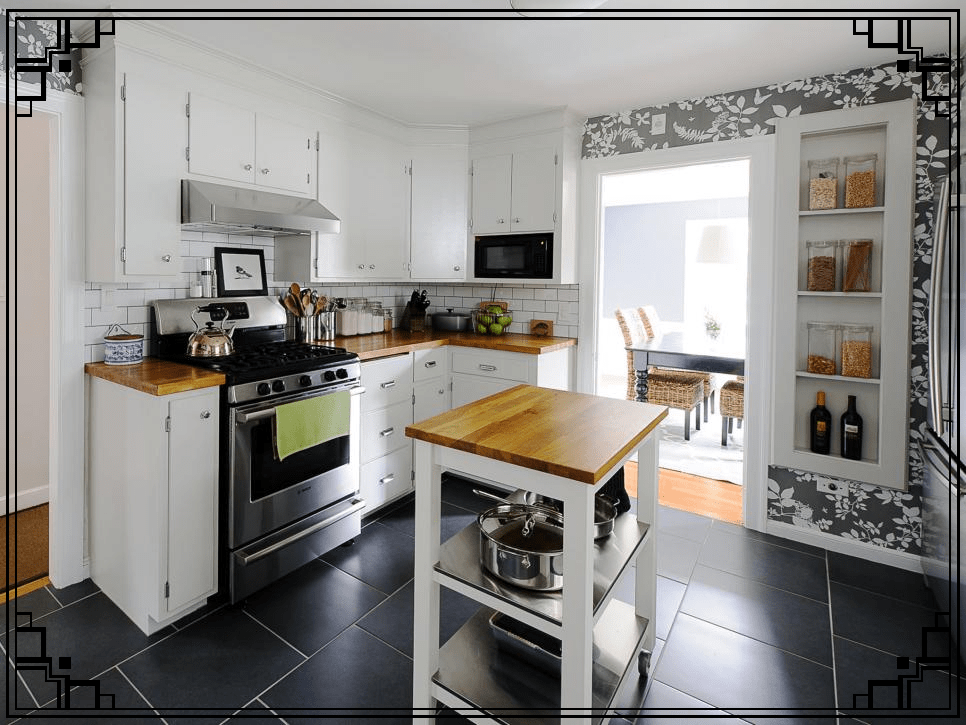 Even if your kitchen is more of normal or small-medium size, you can still introduce room and discussion to a small kitchen island. Take a rolling island, which can be pulled out when supper is done.
According to one of the interior design experts, don't assume you can't have an island simply because your kitchen size is not too big. You could; just install some rollers, so it's there while you prepare food, but you need an island. When visitors come, you can also move it to the outside or take it to the dining room or the living room to make it the place to serve the guests or visitors.
6. Opt for small kitchen appliances
Stop assuming that small implies cheap, low-quality, or outdated stuff anymore. Small but high-quality products are now easy to obtain. The other thing is multifunctional equipment. For instance, if you are experimenting with placing a new oven, but seldom cook for a party, you can choose a convective oven instead.
It is small enough to fit on a counter and functions both as a microwave and as an OTG. If you've been intrigued by the functional of a contemporary fryer, you're going to enjoy the convective oven's ventilation.
There are, however, many useful tips for you to consider before renovating your small kitchen, we just have the tip of the iceberg covered. If you have any doubts, CLICK HERE to find more special tips for you to consider when renovating your small kitchen and AMPQUARTZ is always here for your queries. We provide the best marble in Johor Bahru and we are the best for a reason. Book your appointment now to start.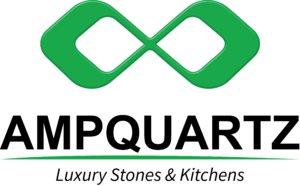 Here at Ampquartz, we can provide you with the perfect information with better suits your kitchen.
Do contact us to get FREE CONSULTATION.