How To Decorate Your Kitchen for Chinese New Year?
How To Decorate Your Kitchen for Chinese New Year?
Question is right, how DO YOU decorate your kitchen for Chinese New Year? Go on and Google, see if you can actually find articles or anything on decorating your kitchen space for Chinese New Year. That's right, none. Am I right?
But that doesn't mean you can't! This is just like one of those things where you think you don't need, but actually might need. So without further ado, these are the ways you can decorate your kitchen for Chinese New Year.
Walls/Splashback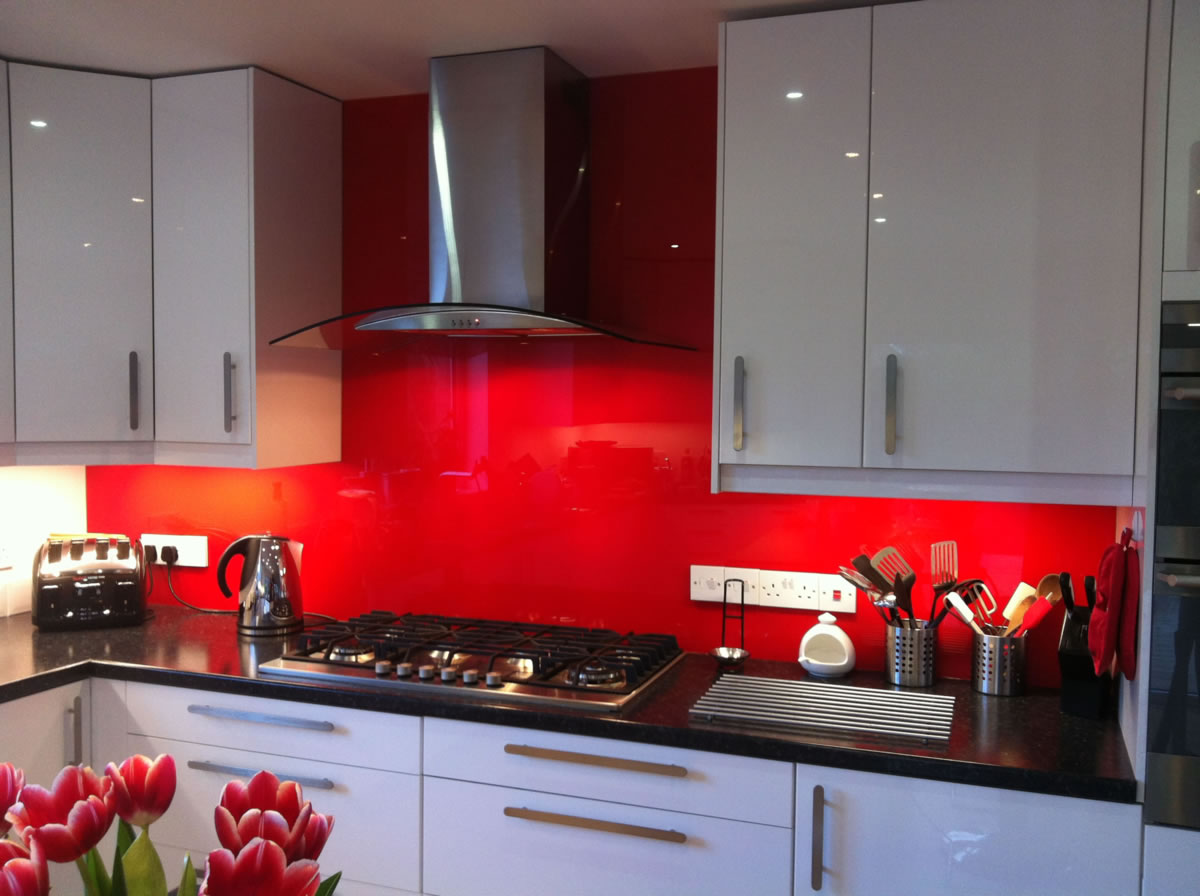 Since Chinese New Year is just once in a year, painting your wall red for the entire year would be wasteful. Instead of painting it, you can opt for wallpapers! Choose a focal point or an accent wall where you can place the red wallpapers. But if you are okay with it, a red splashback is not that bad after all. Take a look at the image below for instance.
Kitchen Accessories
If you want it subtle, something not as big as a wall to be covered with red; Have some reds in your kitchen accessories. As seen below;
Pair your kitchen accessories with colours like black, white or grey to keep rocking the modern-kitchen look. Splash of reds will make your kitchen utensils look merrier and modern. The time for the all black and raw metal color of kitchen utensils are over. With the the splashes of red, not only it looks fresh and unique, the color of the utensil is also applicable during Christmas season where red is also the dominant color of said occasion.
One plus point for the red utensils is that it also can serve as a hazard indicator. How? The bright color is striking enough to see from afar and assuming that we have kids at home, we can easily spot the if the utensils are being played by the children or if left haphazardly around the house. See? Kill two birds with one stone.
Basket of Oranges
No house is officially ready for Chinese New Year if they don't have basket of oranges. But best thing is, in the basket of oranges, it best if they come with its stem and few leaves attached. With the appendages still on the mandarin, it indicates that the fruits are fresh and it also symbolizes fertility and longevity to the recipients.
And good news peeps! The leaves on the fruits can also be be used as tabletop decor over Chinese New Year and more than often, they go hand in hand with the traditional candy tray that is used to serve welcoming guests in your crib over the holidays.
Sticky Rice Cake – No More Gossips in the Kitchen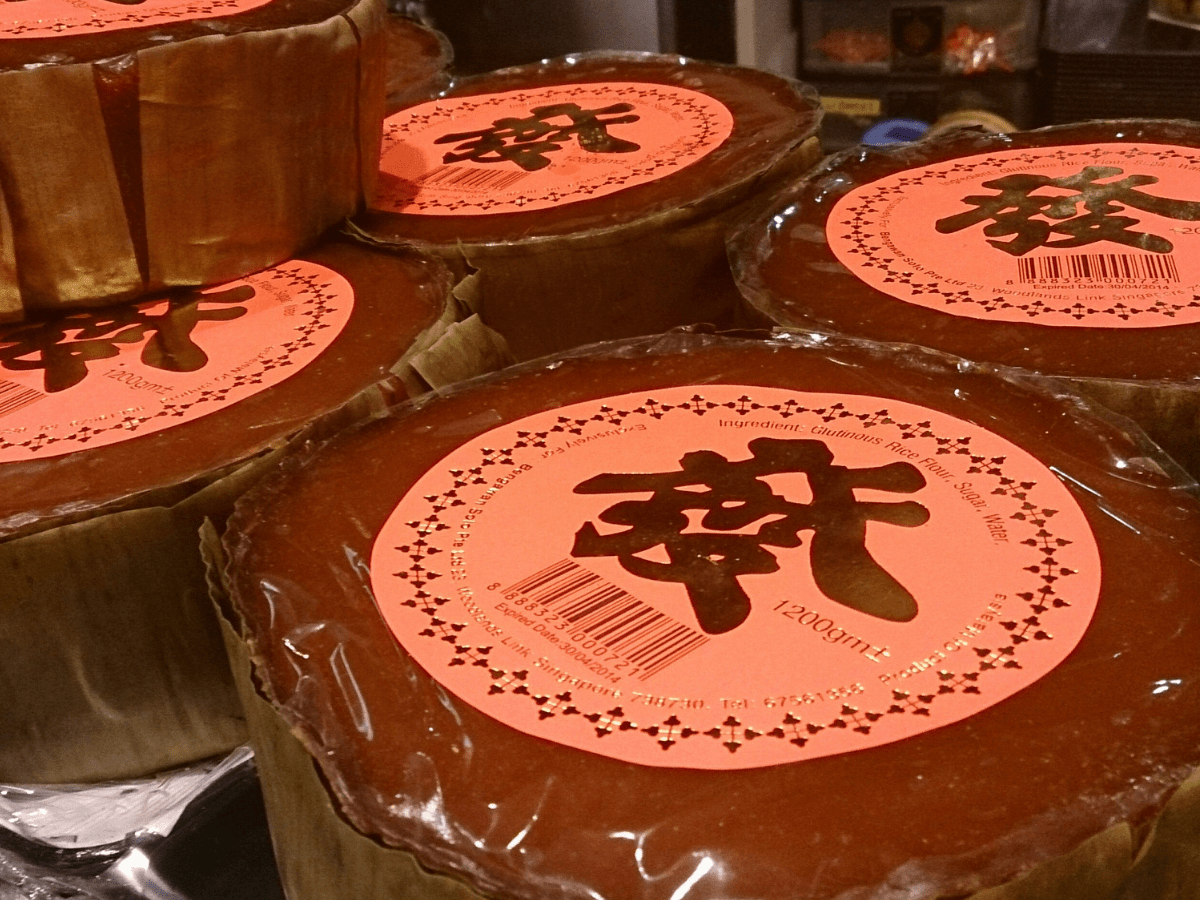 According to the Buddhist Chinese tradition, you have to put the sticky rice cake in your kitchen. You want to know why? It was said that if you keep this in your kitchen, you will be able to fool the God of kitchen and when they eat the sticky rice cake their lips gets attached, so they won't be able to gossip. Also, it is said to be cohering the family. Bringing the family closer together.
Other than that, if you eat the rice cake it is considered good luck to eat nian gao because it has the symbolism of increasing prosperity every year. Another killing two birds with one stone situation, no? Use it as decorations and at the end of the festive season, you can eat your decoration.
---
Monthly Giveaway worth RM1,000 – Subscribe to Telegram
---
Vase of Flowers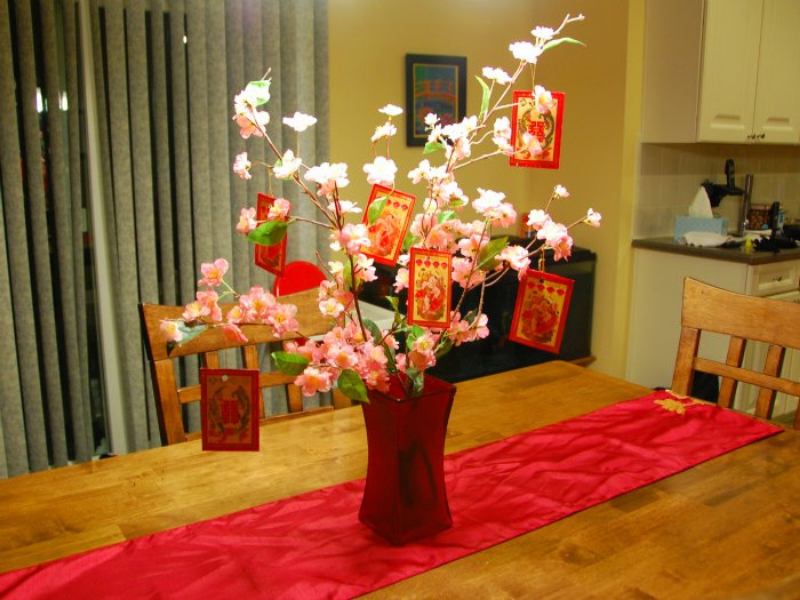 In the Chinese culture, wealth and rewards are represented by the symbolization of fruits, flowers and plants! So the combination of mandarin orange, and the vase of flowers will bring you guys immense blessings for your house!
The vase of flower should also have evergreen plants and blossoming flower arrangements. Why? Because these kinds of arrangements signify renewal and abundance for the coming Chinese New Year!
Ong Lai – For Financial Prosperity
Pineapple, feng li 鳳梨, literary means the phoenix pear. It is also commonly known as 黃梨: huang li (Mandarin) or wong lai (Cantonese) or ong lai (Hokkien); meaning the yellow pear or if you like, the golden pear. The common name vowels with the term for attracting prosperity:wong or ong to prosperity and lai to attract. So, having this item gives you more prosperity. I would recommend you to go with one subtle ong lai decoration as seen above. There's no need for it to be too big, not too small either. Just nice would do.
RED Kitchen Cabinets
If you are considering bigger changes in your kitchen, getting a new kitchen cabinet would also be recommendable. A red one! *chuckles* I bet you'll be thinking, wouldn't red be to bright for my kitchen.
Ooff! Just take a look at how sleek this kitchen looks like with a red kitchen cabinet. If you do decide to be brave and go for a bright,red kitchen cabinet, we got just the right professionals for you to visualize that and make it a reality. Head on over to Himmel for more information.
Go make your kitchen ready for CNY
Decorations are important components for a lively setting for the wonderful new year coming. Not only that these decorations are the highlights of this period but also the decoration components can bring in more luck to the owners of the property. A properly done decoration not only makes the property more vibrant but also be the center of auspiciousness for all that enter. With that being said, Happy Chinese New Year of the Boar for all celebrating! That's all for the ways you can decorate your kitchen for this coming Spring Festival. With that If you have any ideas or ways other than the ones we've stated in here, leave a comment down below!
---
Monthly Giveaway worth RM1,000 – Subscribe to Telegram
---
CONTACT US NOW AT : +6018-7942927 (Ann Sin)
If you have any doubts, CLICK HERE to find more detailed information on the different types of kitchen cabinets and AMPQUARTZ is always here for your queries. We provide the best marble in Johor Bahru and we are the best for a reason. We are the most qualified individuals to assist you with your current issue, so schedule an appointment with us right now to get started!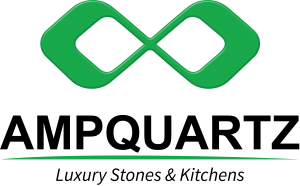 Here at Ampquartz, we can provide you with the perfect information with better suits your kitchen.
Do contact us to get FREE CONSULTATION.
Related articles that might entice you