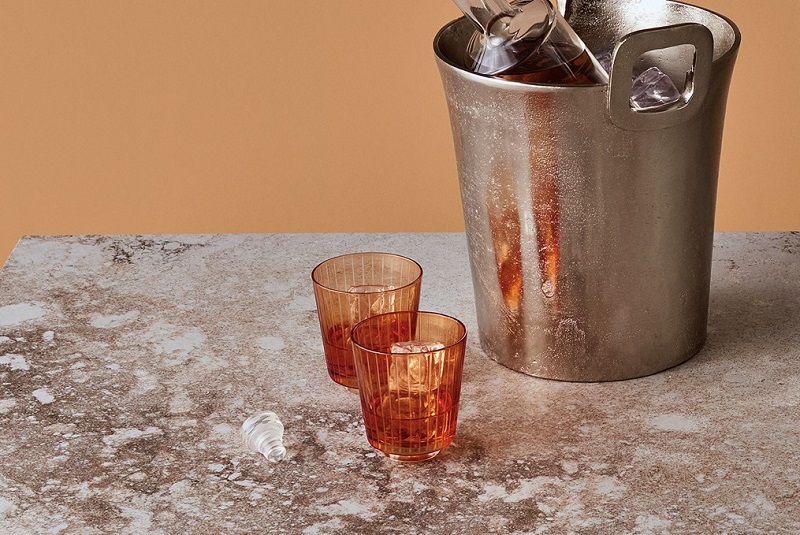 Why Caesarstone Quartz?
What makes Caesarstone Quartz stand out from the vast array of quartz materials out there?
High-end quartz are extremely popular nowadays! What is quartz? Quartz is silicone based and it is one of the harder kinds of minerals on earth. There are piles of stunning, top of the line Quartz out there and it comes in different hues and patterns. Different aspects, such as heat and radiation cause them to frame extraordinary, gorgeous hues.

Do you know that Quartz is the #1 choice for a countertop surface? Without a doubt it is. Even the Kardashian sisters has a high-end Quartz kitchen countertop! Specifically the Caesarstone Quartz. So, if money is no object to you (like the Kardashians), then you should consider Caesarstone Quartz for your home. Caesarstone is known as one of the pioneers of the natural high-end quartz surfaces market.
Moreover, their supreme position has been achieved through multiple great investments, innovations, extensive research and development. For more than a decade, Caesarstone has set new standards in innovation and craftsmanship and continues to set the trends in the industry. Other than that, Caesarstone is one of the principal quartz surfacing organization to get ISO 14001 confirmation, ISO 9001, NSF accreditation and the regarded Good Housekeeping Seal certification.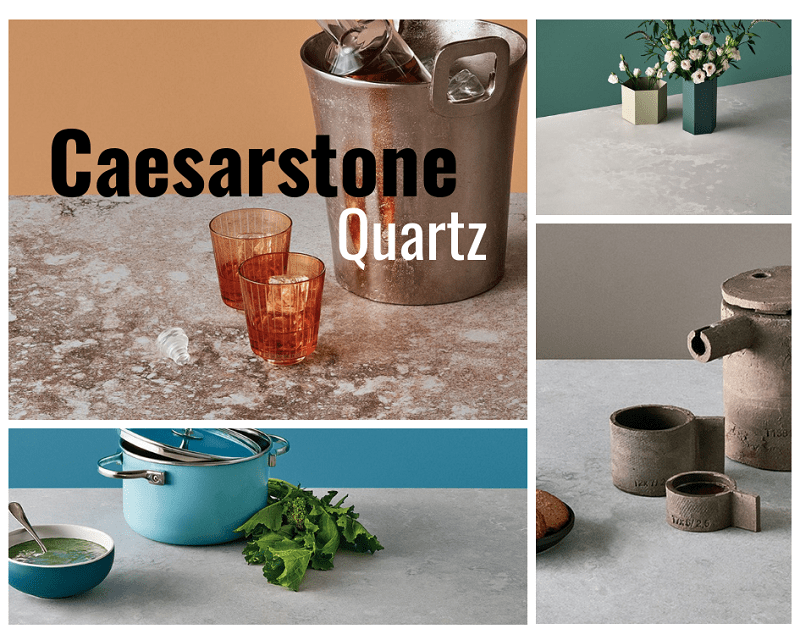 Caesarstone has additionally created ecological and manageability standards. One of it is reusing 97% of the water utilized in assembling and gathering dust from shipping, handling, production, and processing. Not only that they have gorgeous, aesthetic Quartz, but they consistently seek to protect the planet and the well-being of their clients. Enough about the historical background of Caesarstone, now we should proceed onward to their extraordinary collections.
Classico Collection
An ideal choice of high-end quartz surface is like the icing on a cake. It's the final touch, your own personal signature. This is the Classico collection by Caesarstone.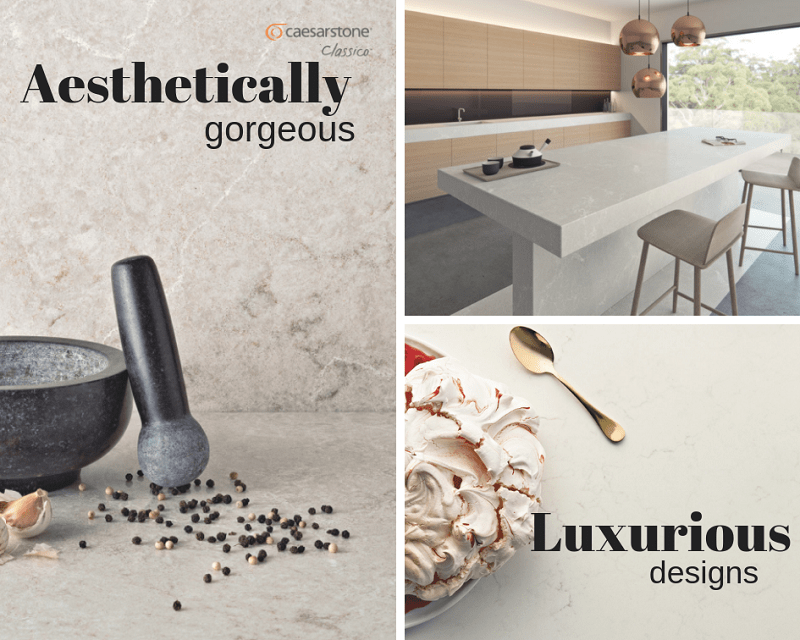 The vast array of colors, styles and motifs by Caesarstone makes sure you'll find the perfect design. There's a Caesarstone surface that meets the highest standard of quality while inspiring creativity. The classic, multi-color collection ranges from salt-and-pepper motifs to vivid color blends. In other word, is perfect for a variety of residential and commercial use. Classico colors are available in three different finishes: Polished, Honed and Viento.
Caesarstone's Features Includes:
Highly Heat Resistant

Chip and Scratch Resistant

Stain Resistant

Crack Resistant

Resistant to many household chemicals, acids, and solvents, including wine, vinegar, lemon juices, coffee, and tea

Mold and Mildew Resistant

Low Maintenance

Non-absorbent

Non-porous

Immune to Freezing and Thawing
Care and Maintenance of High-End Quartz
Caesarstone surfaces require minimal maintenance to keep them looking like new. Just gentle cleaning with soap & water or a mild detergent ensures ease of care for long-lasting luster. There's no need to wax or seal.
The wide variety of colours, styles, designs and textures of Caesarstone's products provide consumers with excellent surfaces for their internal spaces. On top of that, it has inherent characteristics such as hardness, non-porous, scratch and stain resistance and durability. Therefore makes it highly competitive to granite, the manufactured solid surfaces and laminate.
INSTRUCTIONS
Instructions and warnings as detailed in the

warranty

conditions.

Do not use cleaners which contain abrasives or wax.

Mix with water according to package directions.

Do not use abrasive or harsh scrub pads.

Do not expose the surface to acid and free radicals.
Concetto Collection
The Concetto collection is by far the most gorgeous collection Caesarstone has. Why? This collection has vivid, striking colours in its collection.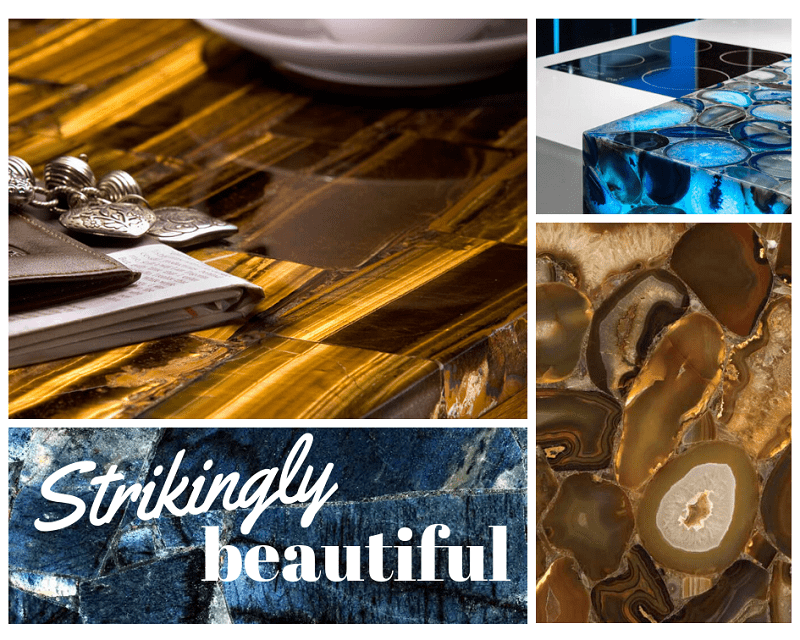 If you're a big fan of striking, bold colors, I highly recommend this collection to you. It's the semi-precious stones collection. It contains individually cut and bound semi-precious stones in elegant hand-made surfaces. Featuring unique colors and translucent surfaces, Concetto will enhance the design of any luxurious interior.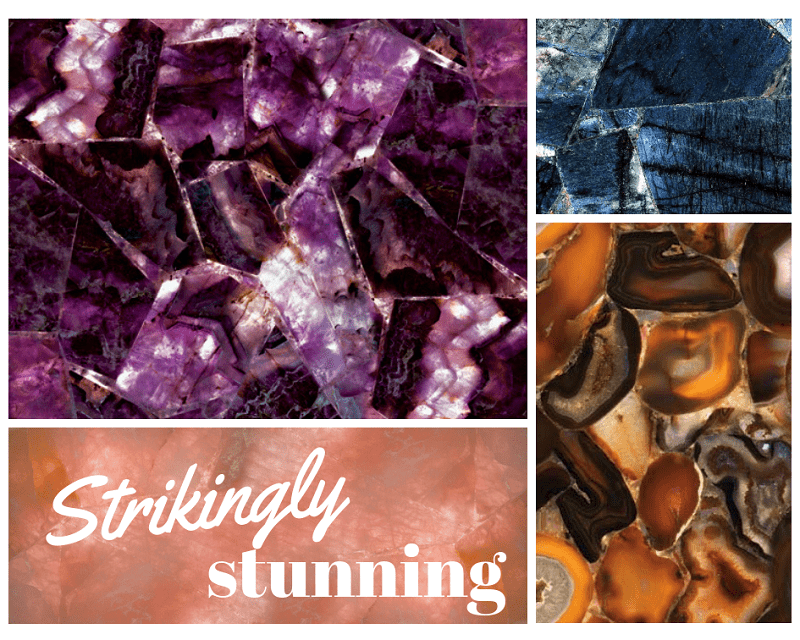 Bottom line is Caesarstone produces a number of stunning high-end quartz that can suit anyone's preferences. From pastel colours to vivid, striking colours, they have it all. Pssst, in addition to all the great things about the high-end Quartz, Caesarstone has a warranty. We hope you found this bit of information helpful, inspiring and motivating for your kitchen countertop choice! If you are considering Quartz to vamp up your lush home, click the button below to get more information.
CONTACT US NOW AT : +6018-7942927 (Ann Sin)