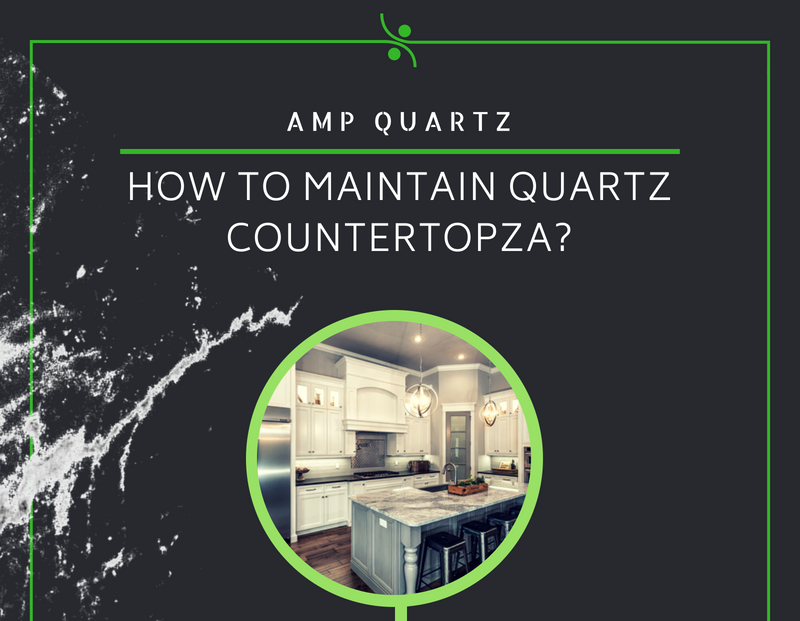 How To Maintain Quartz Countertop
How To Maintain Quartz Countertop
There are so many types of materials for a countertop. So far as we know, the quartz countertop is one of the easiest types of surface to maintain. While the care for quartz countertop is so simple, there are a few necessary steps to take note of… so that you can keep the shine on your countertop and protect your investment. In this article, we will guide you on how to maintain your quartz countertop.
What do you need to take note of when cleaning Quartz?
Quartz comes in a different of patterns and colours, and it is extremely durable. Regular maintenance is very simple. While maintaining quartz, it is important to avoid any chemicals that may damage your quartz countertop. Because it will weaken the bonds between the resins and quartz crystal. You will also need to avoid using abrasive cleaners because it will darken your surface. Below are some examples of chemicals and cleaners you must avoid:
Drain Cleaner
Oven Cleaner
Turpentine
Nail Polish Remover
Bleach
Dish Washer Rinse Agents
If any of these accidentally drop on your quartz countertop, clean it with a cloth and mild detergent right away. Also, check out this 6 Essential Tips on How to Care for Quartz Countertops now if you are planning to buy one.
How To Maintain Your Quartz Countertop Every Day?
If you have more time at home, you can also do daily maintenance on your quartz countertop. What you need are just a soft cloth and some warm soapy water. No need for special detergent because your quartz has its own anti-microbial layer built in! For deeper cleaning, you can saturate your quartz countertop with a glass cleaner and let it be for few minutes… and after that just wipe it off with a wet cloth.
How To Handle Stains On Your Quartz Countertop?
Quartz is a stain-resistant material, but it is not stain-proof. To remove stains such as tea, fruit juice or wine, use a paste of baking soda and water, rub in with a soft cloth.
Avoid Placing Hot Items On Your Quartz Countertop
Similarly, quartz is heat-resistant but not heat-proof. To maintain the beauty of the quartz surface, never place hot items directly on the surface. Instead, use a holder to keep the heat from affecting your countertop's shine.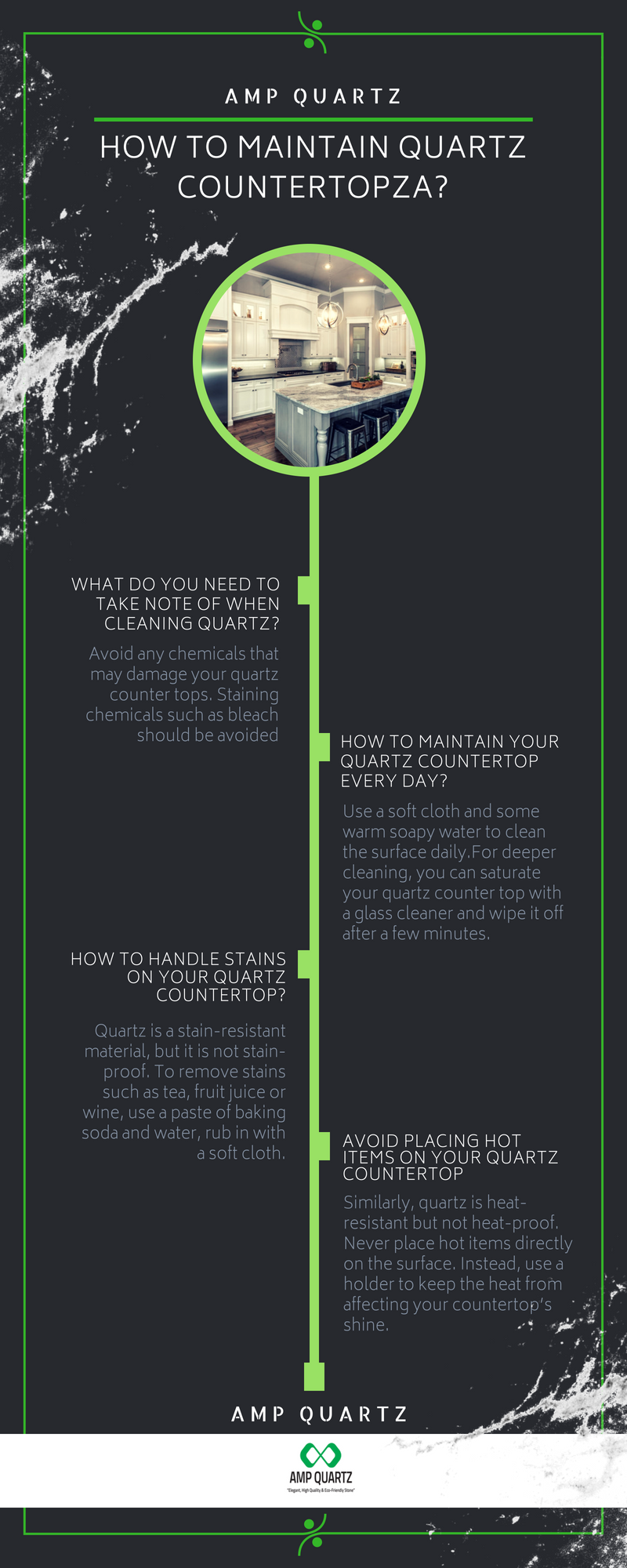 CONTACT US NOW AT : +6018-7942927 (Ann Sin)

Related Article: