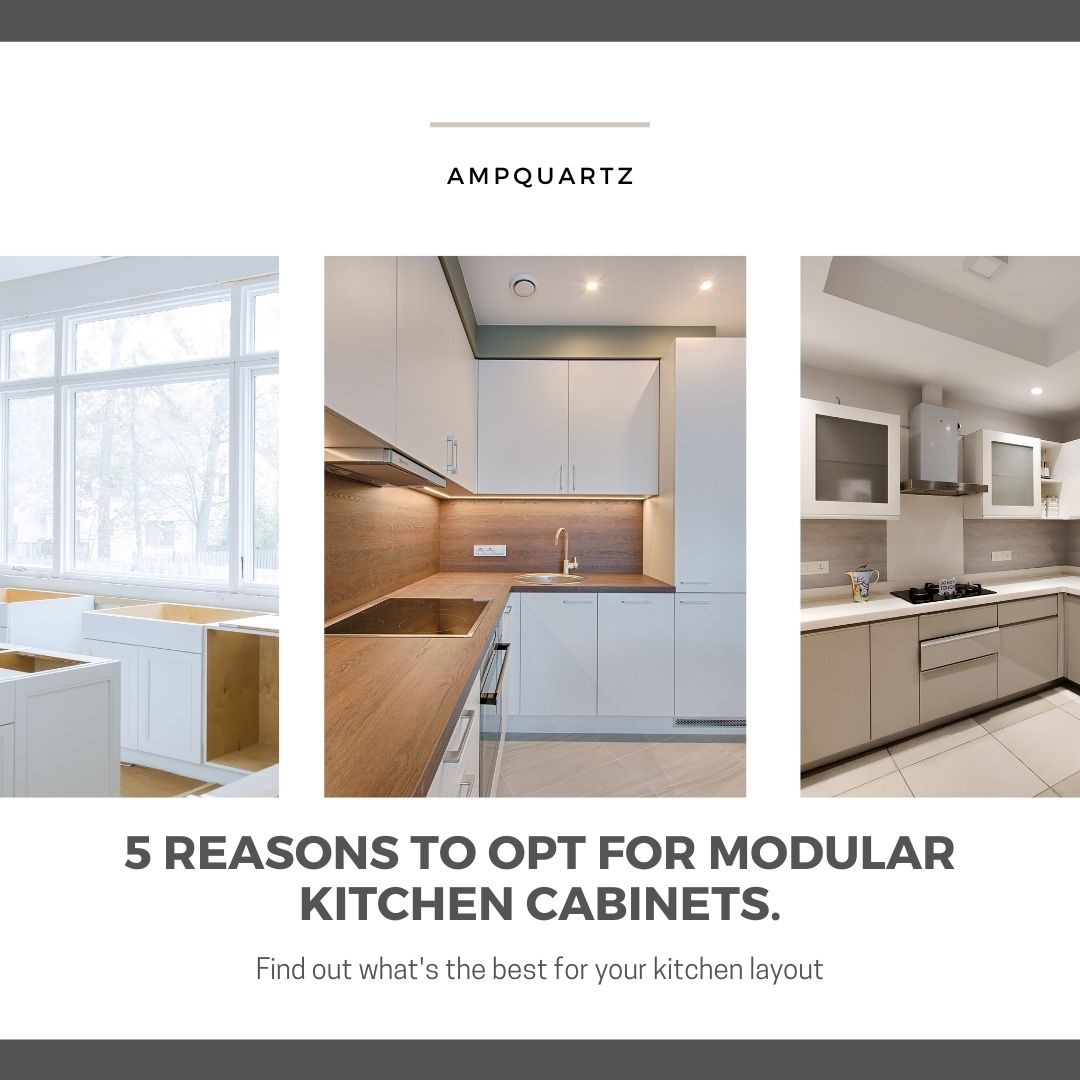 Modular Kitchen Cabinets: 5 Great Reasons Why You Go for
Modular Kitchen Cabinets: 5 Great Reasons Why You Go for
"If you can organize your kitchen, you can organize your life" – Louis Parrish
When you renovate your property, one of the components that you have carefully considered is the kitchen. You must constantly ask yourself, "What kind of kitchen do I want?" Is the sleek one better? Or perhaps a more traditional one is better suited for your kitchen..
However, with technological progress, modular kitchen cabinets have become a solution for kitchen design. In recent years, modular kitchen cabinets have grown increasingly popular, and this is not without reasons.
Everything has its good thing and bad thing; modular kitchen is not excluded. Knowing the benefits and limitations of various modular kitchen cabinets enables you to come up with the best modular kitchen idea depending on your kitchen layout.
In this article, the Ampquartz team will bring you through the 5 advantages of modular kitchen cabinets, which will help you to make the right choice for your "lovely" kitchen. .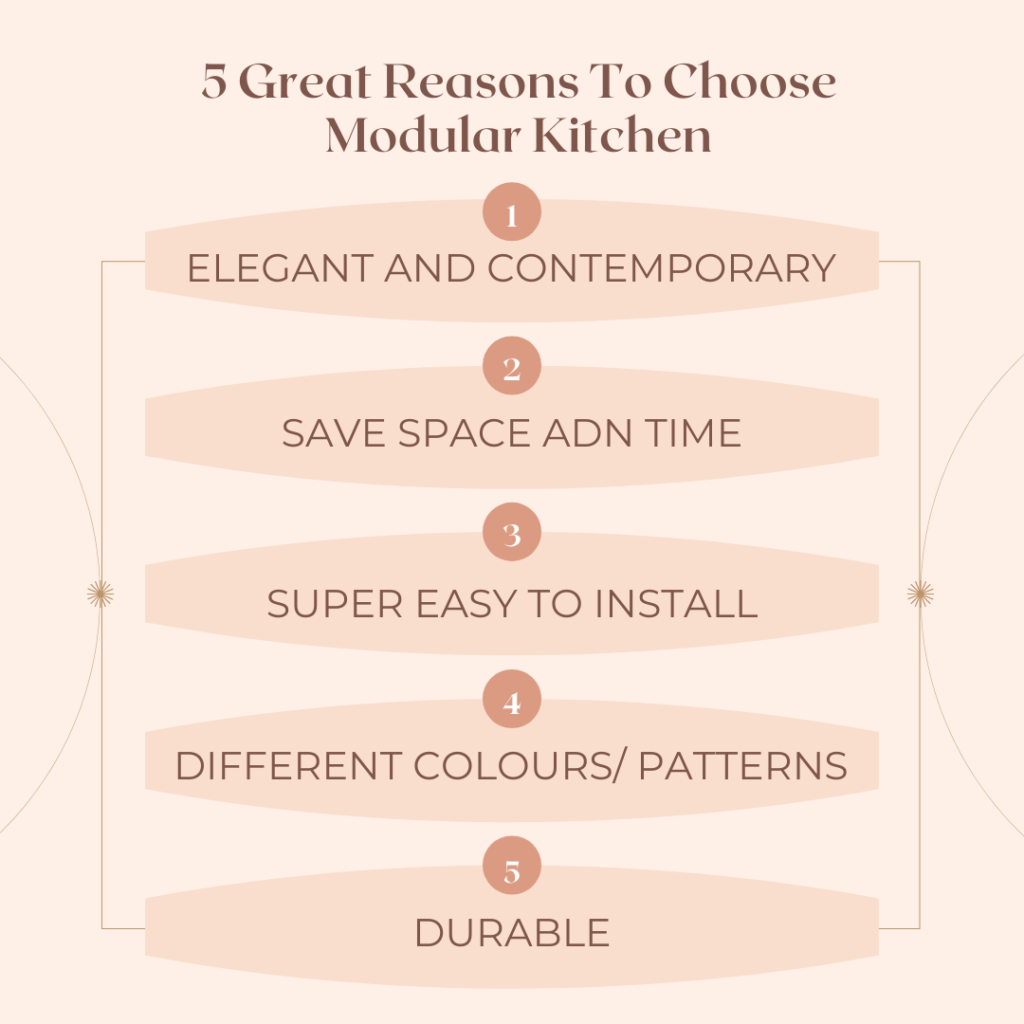 1. Modular Kitchen Cabinets is elegant and contemporary
Source: YouTube
The main reason, of course, is the aesthetic that modular kitchen cabinets bring to your kitchen. If you want your entire kitchen to appear stylish and trendy, modular kitchen cabinets are a smarter and more futuristic option than traditional style kitchens.
In short, if you want to have a classic yet sophisticated kitchen design, you will probably appreciate the design ideas offered by the modular kitchen cabinet.
Fun fact: For some reasons, a straight and simple modular kitchen cabinet design seems more elegant than most traditional kitchen designs.
2. Modular Kitchen Cabinets save space and time
Because most of the modular kitchen cabinets are designed by interior specialists, you can be guaranteed that your kitchen space is completely maximized and is not in danger of seeming overcrowded. Modular kitchen cabinets, for example, have several unique features, such as built-in bottle shelves, dish holders, cupboards, waste carriers, vegetable wire trays, and so on.
Furthermore, because of the efficient and functional work triangle, the modular kitchen cabinet allows you to save a significant amount of time. It enables you to boost productivity even if you spend little time doing kitchen work.
Pro tip: A work triangle, made up of a sink, a cooking area, and a fridge, aims to reduce the mobility needed for work, particularly when a person is cooking meals.
3. Modular Kitchen Cabinets are super easy to install
Source: YouTube
Another distinctive advantage of the modular cabinet kitchen is that it is very fast and easy to install. In contrast to the traditional kitchen, which has to be built on site, the process of making modular kitchen cabinets takes place in the production factory and is ready for installation.
You can always modify or rework a portion of the kitchen at any time with modular kitchen cabinets, without worrying about the impact on other nearby components or extras.
As a result, you will experience less waiting frustration than in a traditional kitchen.
4. Modular Kitchen Cabinets have different colors/patterns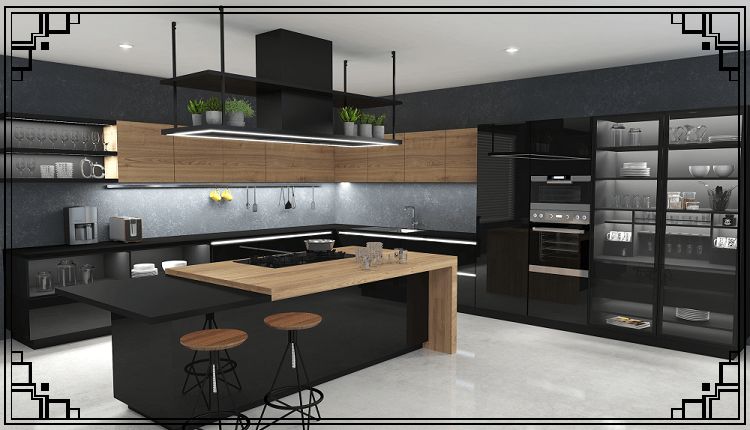 Modular kitchen cabinets are largely designed to satisfy clients' needs. You can discover the sort of kitchen cabinets that suit your kitchen best, depending on your demands, the kitchen layout, and your own interests.
There are several kinds of modular kitchen color combinations, designs, and materials on the market, each of which has various roles for your kitchen. Therefore, if you want to coordinate your kitchen concept with the design of your apartment, you will always have more than enough choices.
5. Modular Kitchen Cabinets are durable
In comparison to traditional types of kitchen cabinets, modular type of kitchen cabinets are made of materials that are highly robust and resistant to heat and humidity. The core materials might include elevated plywood or MDF that goes through additional improvement by the manufacturer.
This would provide modular kitchen cabinets with additional protection or support that would make them more durable than traditional/conventional hardwood kitchens.
There are, however, many other reasons for you to go for modular kitchen cabinets, we just have the tip of the iceberg covered. If you have any doubts, CLICK HERE to find more detailed information on modular kitchen cabinet and AMPQUARTZ is always here for your queries. We provide the best marble in Johor Bahru and we are the best for a reason. Book your appointment now to start.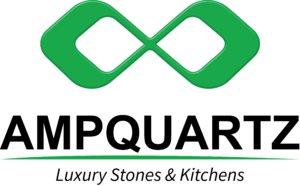 Here at Ampquartz, we can provide you with the perfect color combo with better suits your kitchen.
Do contact us to get FREE CONSULTATION.