Kitchen Renovation Tips: 5 Smart Tips for New Homeowners
Kitchen Renovation Tips: 5 Smart Tips for Every New Homeowners
In order to have reasonable odds of making significant renovations to your kitchen, it is safe to expect that the cost will be far more than the expenses incurred on any other home interior improvement project. Kitchen renovations can be a significant expense but renovating your kitchen can increase the value of the property, and an up-to-date kitchen can help make your house more comfortable and functional for your family members.
As a result, in order to help your kitchen renovation run as smoothly as possible, and get the exact look and feel you want, here are a few tips for you to consider and follow.

1. Kitchen Renovation: Plan! Plan! Plan!
Kitchen renovations, without any doubt, call for comprehensive planning and consideration, just as you plan for an event or campaign. If you plan properly in advance, you are more likely to experience minimal confusion and chaos in the renovation. Plus, of course, you had a great opportunity to remain on budget.
You might be wondering what the optimal amount of time for planning is. This question does not have a definite answer, but the recommended duration is six to seven months. In this way, you will not be lured to switch your decision during the renovation process or to implement changes that will balloon renovation expenses and damage the return on investment (ROI).
Planning tips: Make a sketch drawing for your kitchen entrances, pathways, countertops, etc. all with specific dimensions and proportions. This is to prevent buying extremely large things like refrigerators, which you can't grab at the door.
2. Kitchen Renovation: Never underestimate the power of lighting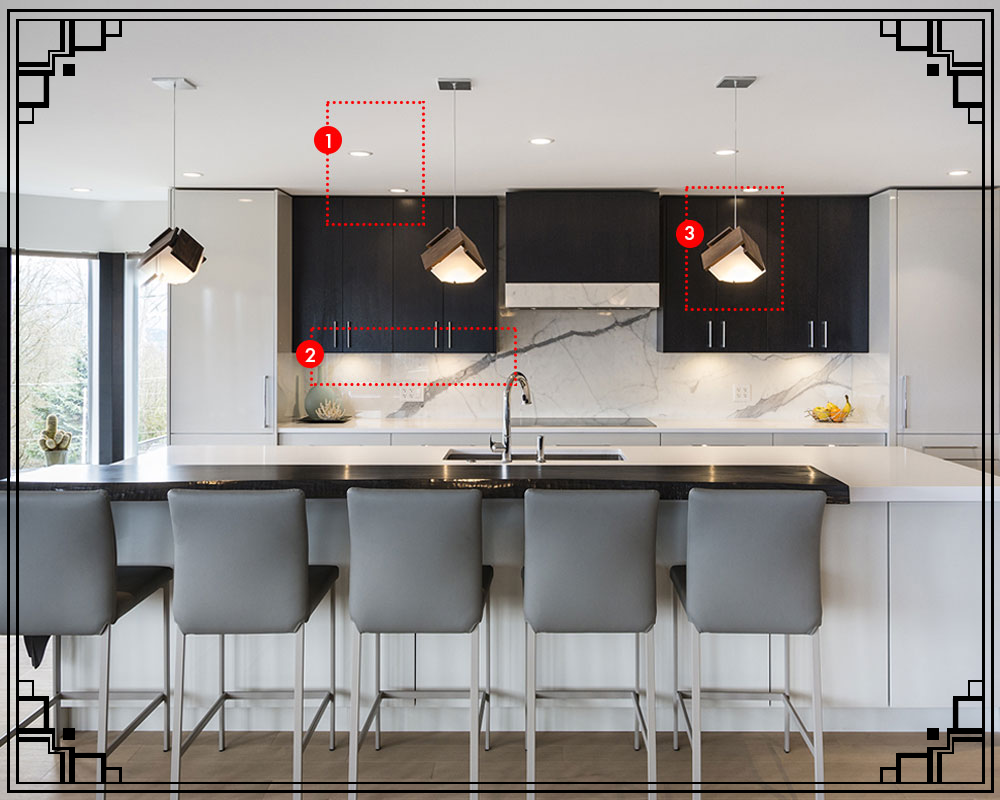 In certain cases, you may want every space in your kitchen to be used but beware of if the layout or design will actually interfere with receiving enough light to prepare food, read a recipe or even cook. One can be considered the best lighting when it reaches all kitchen areas and thus allows you to see everything inside the cabinets clearly and be able to find easily the tools, appliances, outlets, and so on.
You may not recognize how essential lighting is to your new kitchen, but a kitchen area surrounded by gorgeous lighting may rapidly upgrade from plain and boring to breath-taking and wonderful. In addition, the excellent lighting in the kitchen may further enhance the kitchen ambience and make the entire house distinctive, stylish and indirectly value-added.
3. Kitchen Renovation: Imagine the big picture
Source: YouTube
One thing you should always bear in mind is that you'll never plan the renovation in sections/parts. For instance, you would want to build a specific flooring type, a colourful feature wall and a dark-coloured countertop. YES, they may look fantastic individually, but does it truly fit when you bring them around each other? This is definitely one of the key components that you must always question yourself.
Therefore, it is vital to always analyse a subject and to evaluate every perspective before making a choice. When all is said and done, your choice of lighting, wall colour, cabinets, countertops, floor types, and even some little pieces of design should complement spotlessly with the theme of your kitchen or house as a whole.
Fun facts: There may be no difficulty with this if you employ an interior design specialist to help you
4. Kitchen Renovation: Don't forget the value of both storage and space
It doesn't matter how large or tiny your kitchen is, it's always crucial to optimize your kitchen space in order to satisfy all your equipment and utensils without cluttering the kitchen. This could include strategies for how you organize your additional cabinets, cupboards, countertops, kitchen gadgets, etc.
This is vital because you will have additional room to cook or to perform other kitchen activities if you keep your kitchen materials well organized. Research has also shown that goods that are carefully placed will enhance your productivity when trying to find things. Indirectly, it also makes it easier for you to clean the countertop because you do not need to spend too much time and energy on it.
There are a couple of ideas for you to maximize storage and space:
a) Running kitchen cabinet to the ceiling– This idea could be costly, but soon you'll realise that you'll have a lot more room for Chinese New Year plates or other once-a-year products.
b) Hang it up– hang your kitchen cooking tools; and add hooks for gloves, dustpans, mops, and a sweeper to an empty area of your kitchen (e.g., the door)
5. Kitchen Renovation: Conduct background research about the contractors
Even if you did a wonderful job with the above items, failure to do this would lead to all the previous things being wasteful. It is quite common to notice that many homeowners complained about their kitchen even after refurbishment, all because they have hastened their judgment and employed inappropriate professionals.
This is therefore extremely good for you to spend up to three or half years researching whether that is the ideal contractor for the work.
To avoid the same let-down, you should carry out a comprehensive investigation of the contractor/company you intend to use and refer to their past couple of tasks as a benchmark. This helps you evaluate whether they are your 'Mr Right' to the job and so set reasonable assumptions on the work to be carried out. If possible, you can also try to reach out to their previous customers to ask advice such as:
a) How is the attitude of the contractor?
b) Did the contractor complete the task within the schedule?
c) The quality of work
d) Did the contractor accomplished what he promised?
In short, it is one of the most important tactics to minimise unforeseen issues during a kitchen renovation process. Whether you have to wait a few weeks or months to acquire your 'Mr Right,' it's totally worth it!
There are, however, many other reasons for you to run a great kitchen renovation, we just have the tip of the iceberg covered. If you have any doubts, CLICK HERE to find more detailed information on kitchen renovation tips and AMPQUARTZ is always here for your queries. We provide the best marble in Johor Bahru and we are the best for a reason. Book your appointment now to start.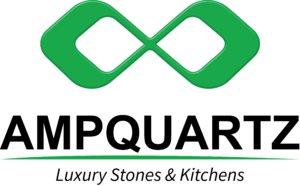 Here at Ampquartz, we can provide you with information on renovation tips with better suits your kitchen.
Do contact us to get FREE CONSULTATION.