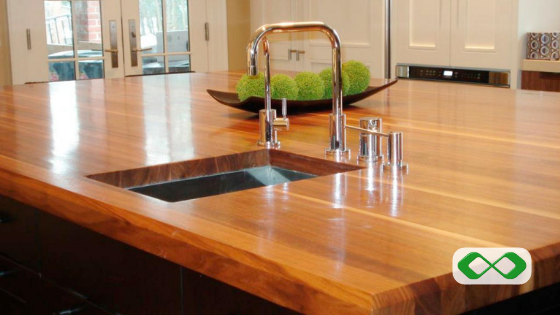 Signs You Need A Kitchen Countertop Replacement
Nothing Lasts Forever – Check Your Countertops For Defects & Damages Today!
Noticed something a little off about your kitchen countertop? Or maybe you've started to notice wear and tear on your precious countertops? Perhaps it's finally time to give your kitchen the upgrade it deserves. Let's be honest, when was the last time you did some checking up on your kitchen countertops? Or even any maintenance and care on the same countertop you use every single day? Yes, high-quality countertops are meant to last a lifetime. But of course on the caveat that you take proper care of it. And besides, everything in life has an expiry date, kitchen countertop included. Things like wear, erosions, stains, and so on are good indicators that your countertop needs a replacement ASAP. Plus, your old countertops could also use a facelift. You wouldn't want to feel outdated in the looks department, do you? Replacing your old countertops will add style and appeal to your otherwise ageing kitchen. What other reason do you need? Of course, your budget will always be a concern when it comes to a major overhaul. But fret not, there are avenues where you can get affordable countertop replacements. That being said, here are some telltale signs that your current kitchen countertop is in dire need of a replacement.
Visible Damages on Your Kitchen Countertops Are An Eyesore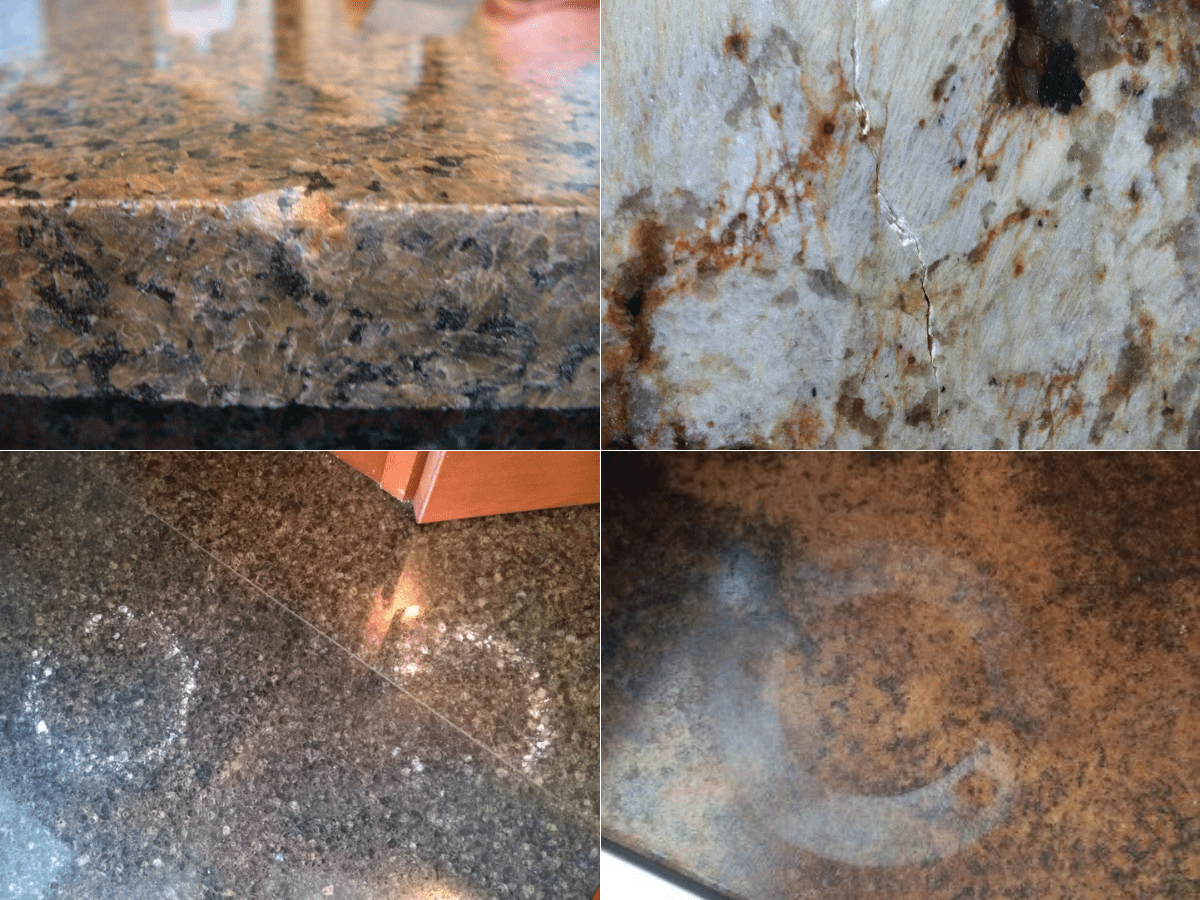 This is an obvious one. Any poorly made countertop will wear out quicker than other high-quality countertops. And this is especially true for countertops made from cheaper materials.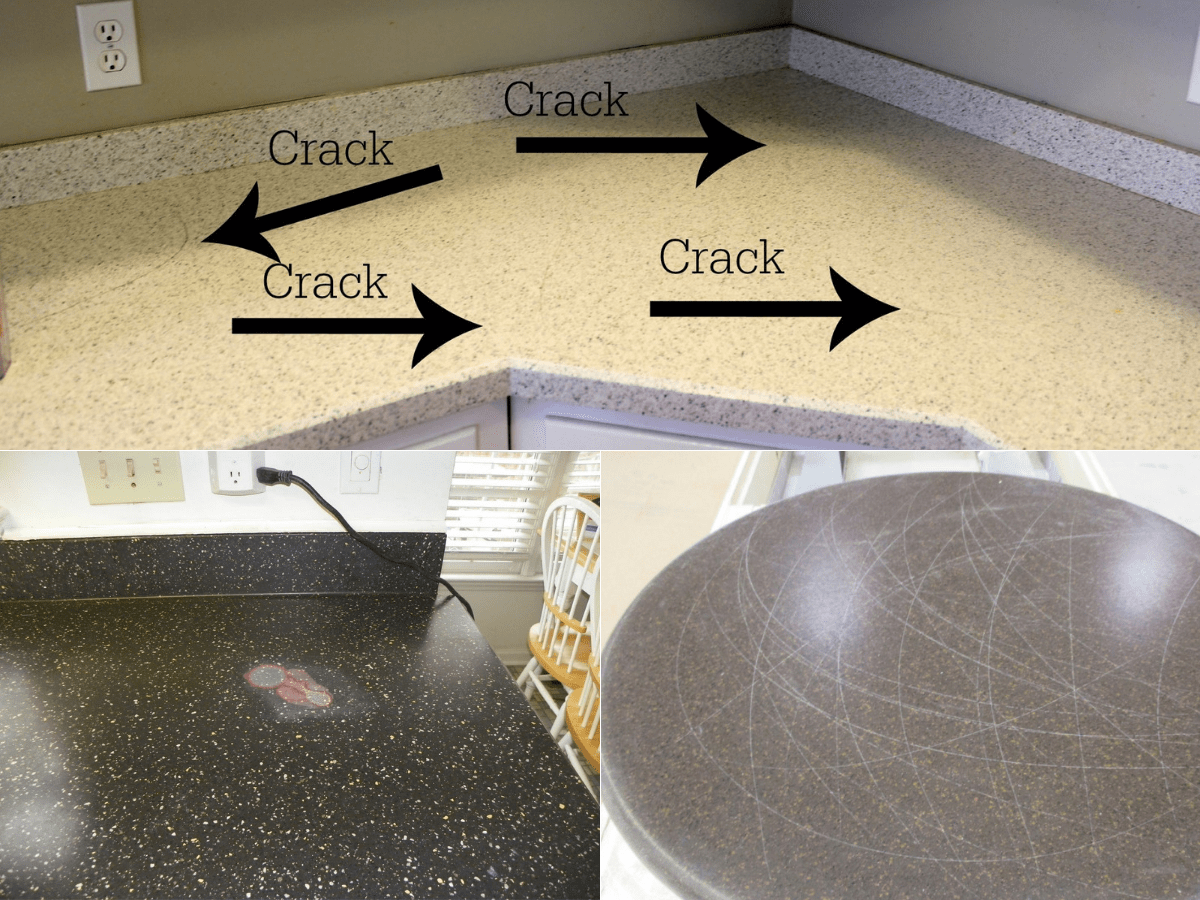 Damages on these poorly crafted countertops could include cracks, scratches, and erosions. Moreover, severe cracks can sometimes expose the wood or material underneath, giving off a shabby looking vibe in your kitchen. Worst still, these damages could also be detrimental to the well-being of your family. Sharp cracks are visually unappealing and can be a hazard to the young ones. In this case, we'd suggest replacing your countertops as repairs are likely not possible. In any event, we'd defo recommend opting for higher quality material for your new countertop to avoid the same scenario in the future. For instance, upgrading to a granite countertop would give the added benefit of being highly durable, while also looking great.
Eww, Stains!
Stains are inevitable when it comes to your kitchen countertops. After all, you're handling food on your countertops on a daily basis and mishaps are bound to happen. Spillage happens, and you can bet that coffee and wine stains are the usual suspects. Though, you should not disregard burn marks as well if you're a clutz in the kitchen.
As a start, it's always advisable to do some research first. Don't go ripping out your old countertops before you use your Google-fu. And always make sure that stains, cracks or burns can be removed from your countertops before thinking of replacing them.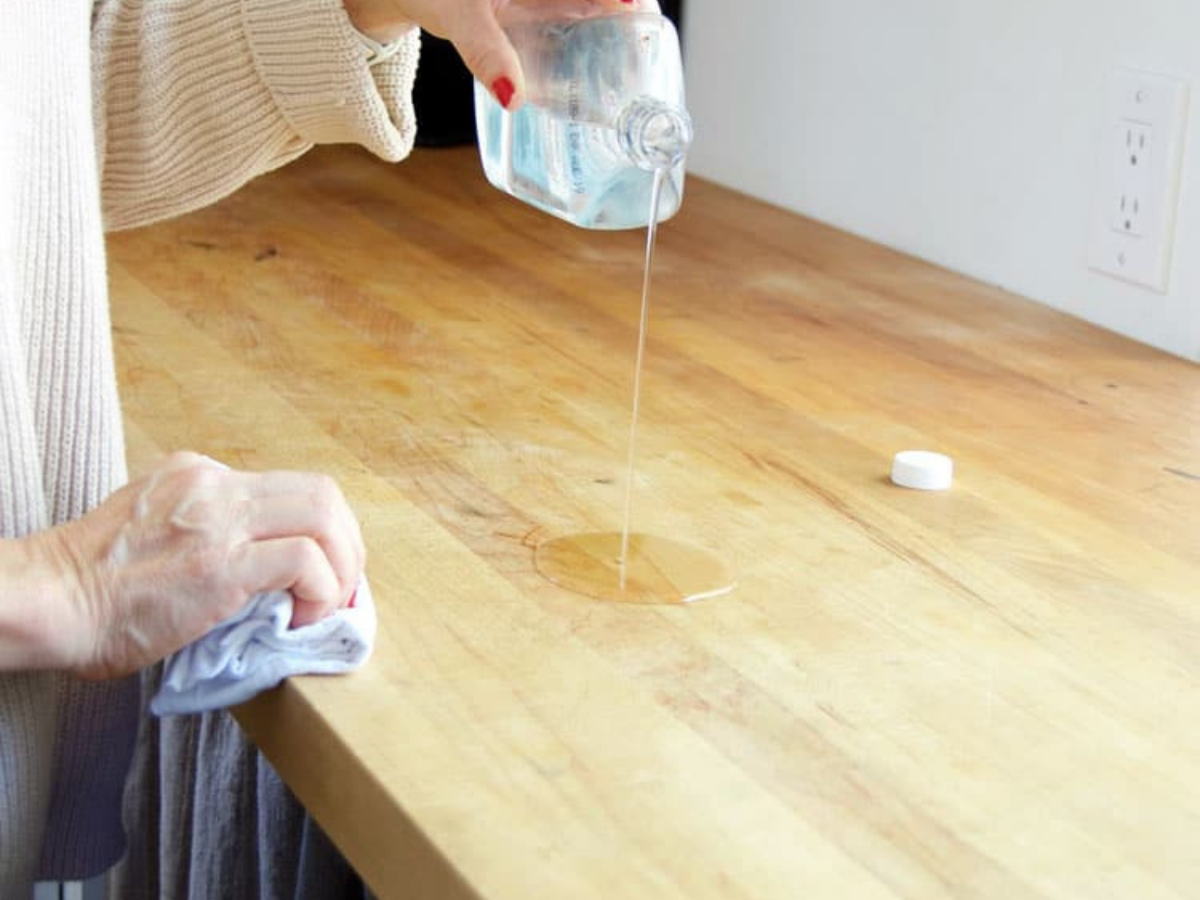 Fair warning though, you should always ensure that your online source knows what they're talking about. Since you'll most likely be handling certain cleaning chemicals, it's advisable that you are perfectly sure before you make things worse. But, if no amount of soap or scrubbing can get rid of the stubborn stains, then it's time to look into replacement options. Permanent stains simply look ugly and unappealing. They also make your kitchen look dirty, outdated, and poorly maintained.
Being Old-Fashioned Is Not Always Hip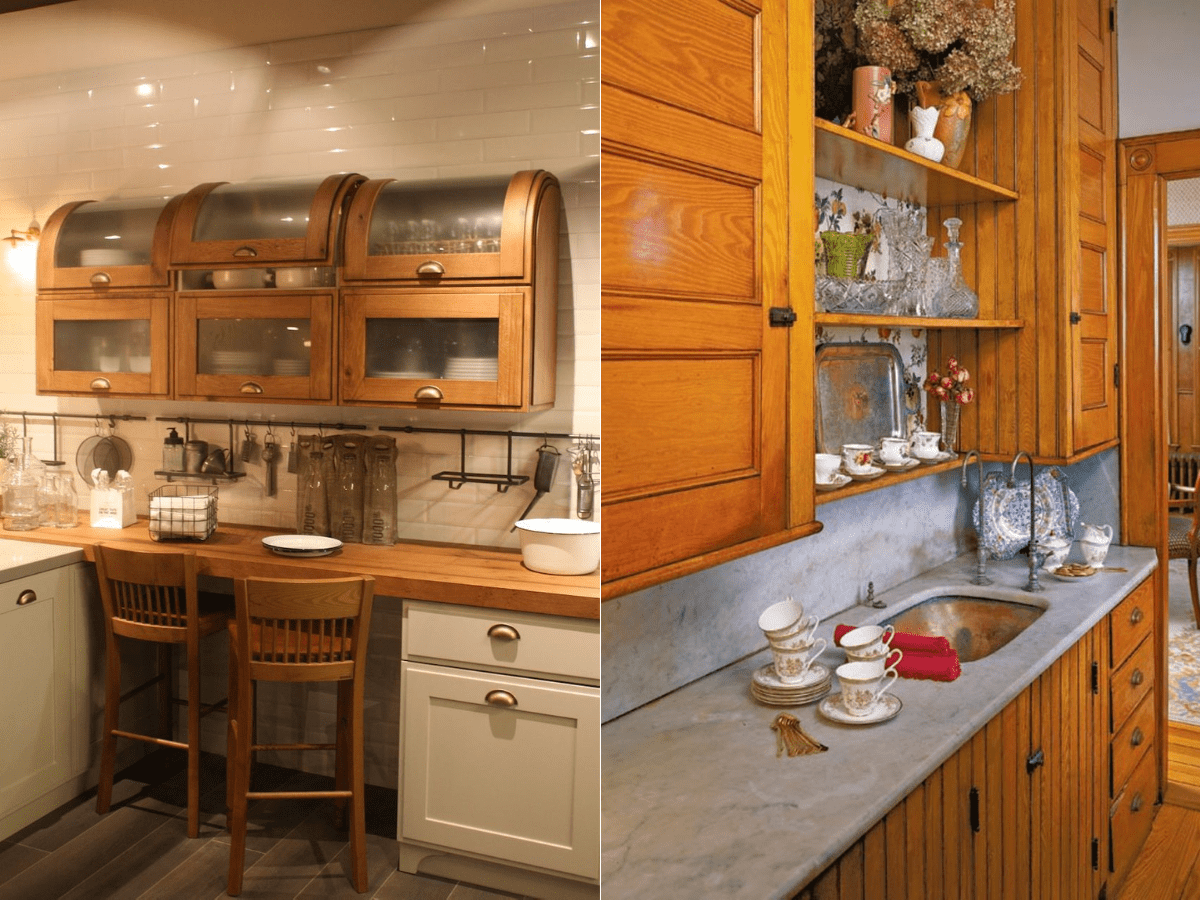 Speaking of being outdated, having a set of countertops from the last decade won't do you any good in the looks department. Styles come and go, and there's not much you can do about it. But changing your old countertop to reflect the times is a great way to make your kitchen seem fresh and new. In fact, there is no need to overhaul your entire kitchen for this purpose. A simple countertop replacement will make your kitchen look like an entirely new and updated space. Cost-wise, there's no need to worry as it's actually quite affordable to replace your countertops if you know where to look. Or perhaps you are worried that your "new" countertops won't be "new" forever? If you want an everlasting look, we'd recommend looking into installing timeless and contemporary materials. Granite and quartz countertops spring to mind.
Expanding Your Kitchen? Might As Well Replace Your Countertops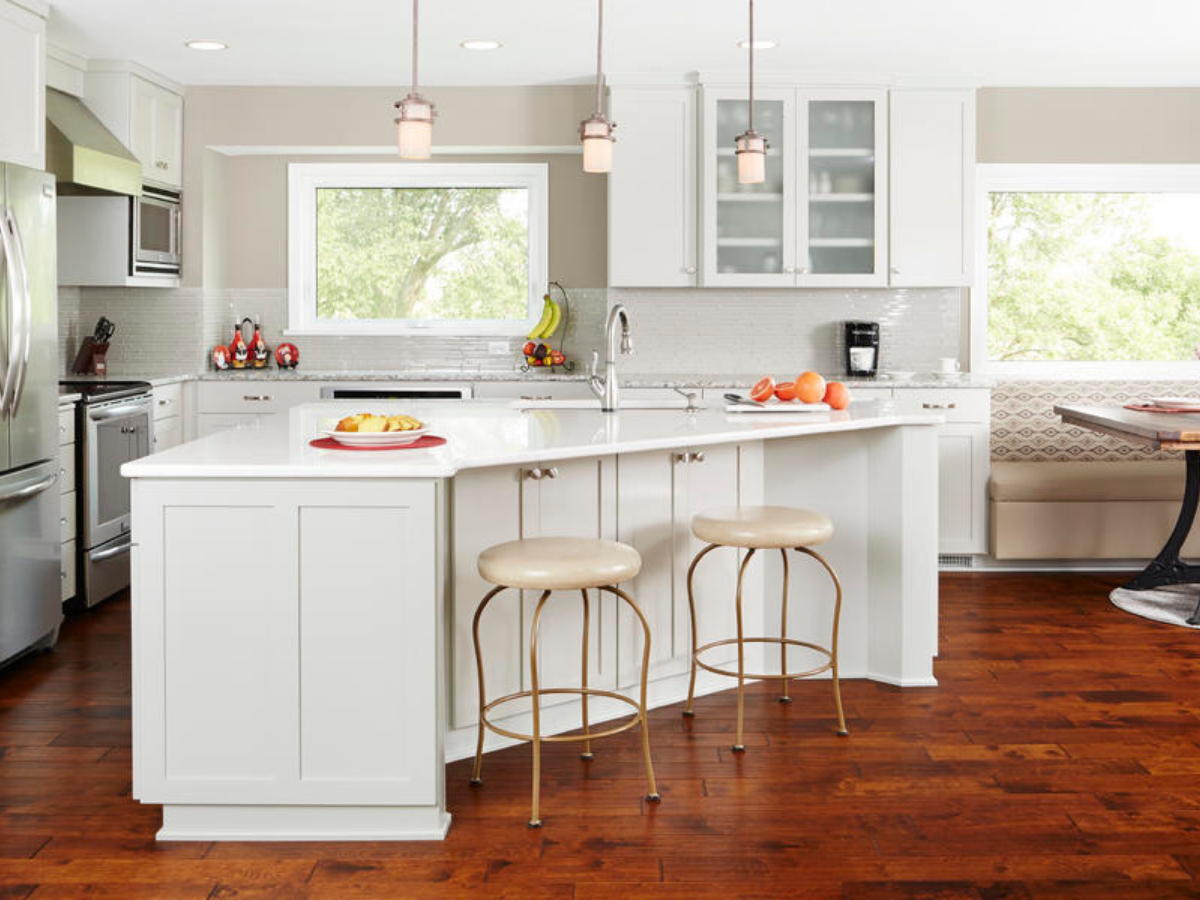 Hypothetically and down the line, you might be looking at options to expand your current kitchen to accommodate your growing family. Expanding your kitchen may seem simple at a glance, but if you have OCD you'll notice something amiss from your newly expanded kitchen. That nagging feeling of something not looking right in your kitchen? It's called inconsistency. If you're looking to make your kitchen larger, matching your old furnishing to the new ones is easy. Moreso if your designs are generic and common.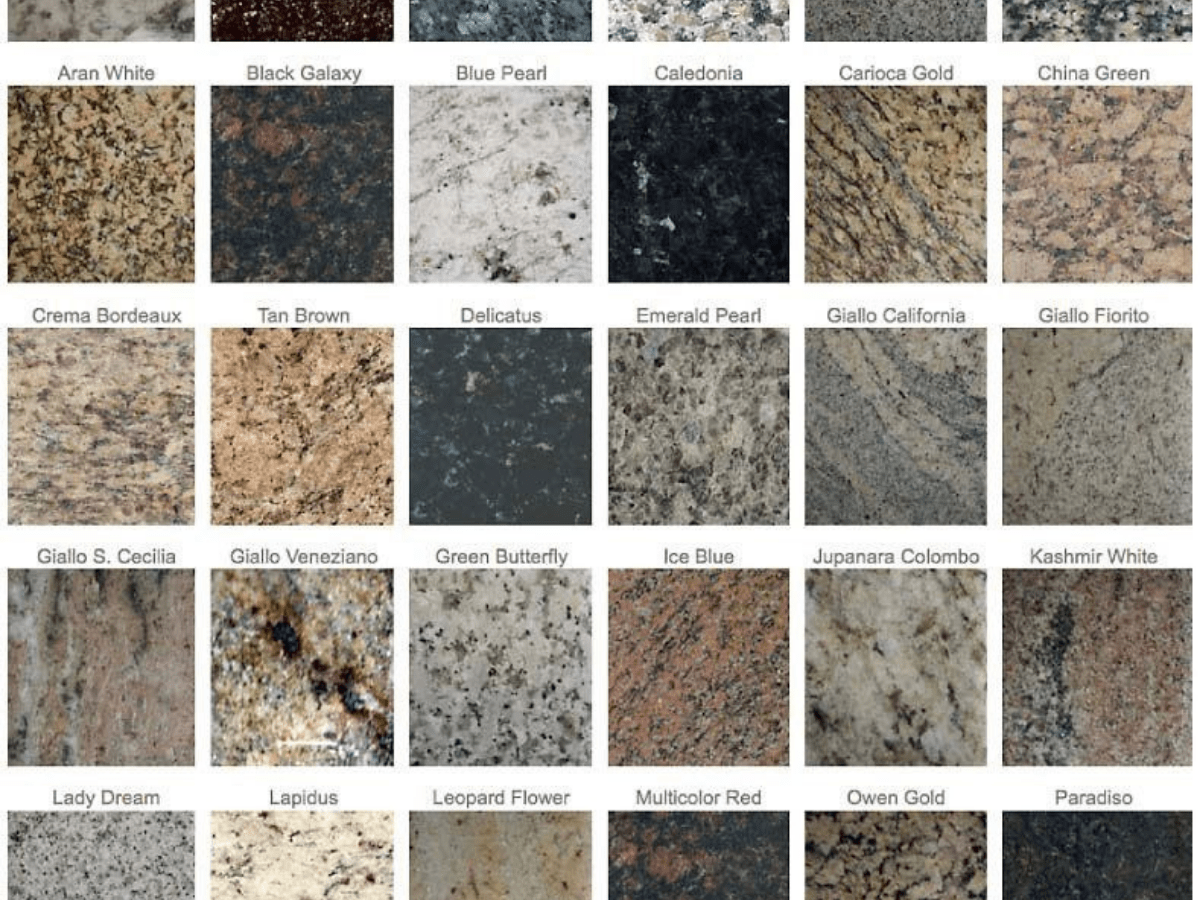 However, kitchen countertops are a bit different. Let's say that you are the owner of a beautiful set of granite kitchen countertops. Each countertop is made out of granite slabs and each slab has a specific pattern to it. Thus, looking for a matching pattern on a slab for your expanded kitchen would be nigh impossible. In this case, it would be simpler to replace all your countertops. Ensure that your countertops are made from the same batch of granite slabs and your OCD will be satiated!
Adding More Value To Your Ever Precious Home
Thinking of selling or leasing? Replacing your old kitchen countertops will allow you to charge a higher premium on your soon-to-be former abode. If you're putting your home on the market, having old countertops will hurt the overall price of your property. In this case, replacing your old kitchen countertops would drastically improve the appeal of your home. You will then be able to put a higher price tag on your home. And the same can be said if you plan to lease out your home. Everyone knows a fully furnished unit will fetch a higher rental return. Similarly, having a fully equipped kitchen with new countertops will allow you to do the same. As if that wasn't justification enough, the kitchen is one of the most important spaces in the home. Any potential homebuyer will judge the overall appeal of the house based on the kitchen's look. After all, you don't get second chances at first impressions. So if you're able to portray a modern and updated look for your kitchen, then your property will be well sought after. Lastly, if you're already planning on putting your place up for sale in the future, then why not replace your countertops today? Timeless classics such as granite and quartz are likely to remain in trend for a long time. So you could very well consider them as options. And besides, replacing your countertops today is going to be a lot cheaper than replacing them in the future. Trust us, we know countertops.
Final Word
In short, there are countless reasons and justifications you can make to stop yourself from replacing your countertops. But we're here to convince you otherwise. Damages, stains, and the like should be more than enough reason for you to seek replacement options. Replacing your countertops will afford you a wondrous affair that will likely to leave you satisfied in the end. The only thing that may be holding you back is your budget. But we think that having an updated and better-looking countertop is well-worth the investment in the end.
CONTACT US NOW AT : +6018-7942927 (Ann Sin)