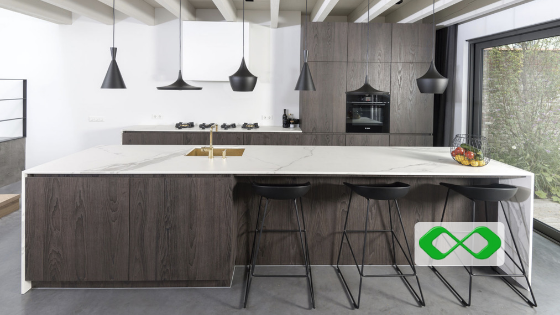 The Challenges of Assembling The PERFECT Kitchen Countertop
The Kitchen Countertop Challenge: Natural or man-made? Plain or veined or patterned? Wood or steel?
Confused and don't know how to decide? You ought to be if you're serious about assembling the best possible kitchen countertop for your family. Choosing an ideal kitchen countertop for your home requires skill and the know-how to not mess up the delicate balance of your home theme. You could even say that it is an art form in itself. But you may be wondering: Why? For most, the kitchen countertop is such a basic element of the kitchen. So why does it cause so many hapless homeowners to lose sleep over it? It's flat and its job is merely to provide a clean and even surface for food preparation and serving. Like, how hard could it be, right? In this article, we take a look at the intricacies and general roadblocks one will encounter when purchasing a new countertop. Challenge accepted.
The Price is Not Always Right
As with anything that requires you to fork out your hard-earned moolah, it's always ideal to start with the price. In other words, your budget will determine how you'll move forward on your kitchen countertop purchasing journey. Depending on the material, your countertop could be a huge investment or a very, very large investment. Then, you have to consider the look and aesthetic as well. In any contemporary kitchen, the countertop is the defining feature which telegraphs your personality. So you have to understand that choosing what you like may not be cheap. After all, dreams aren't free. And you need to also consider your maintenance fees. Some materials may stain and scratch more easily. But other materials may be hardier albeit less appealing to look at. Understanding your needs will be key. And balancing the look of the material and its properties is vital in achieving that perfect kitchen countertop look.
Understand Your Kitchen Countertop Materials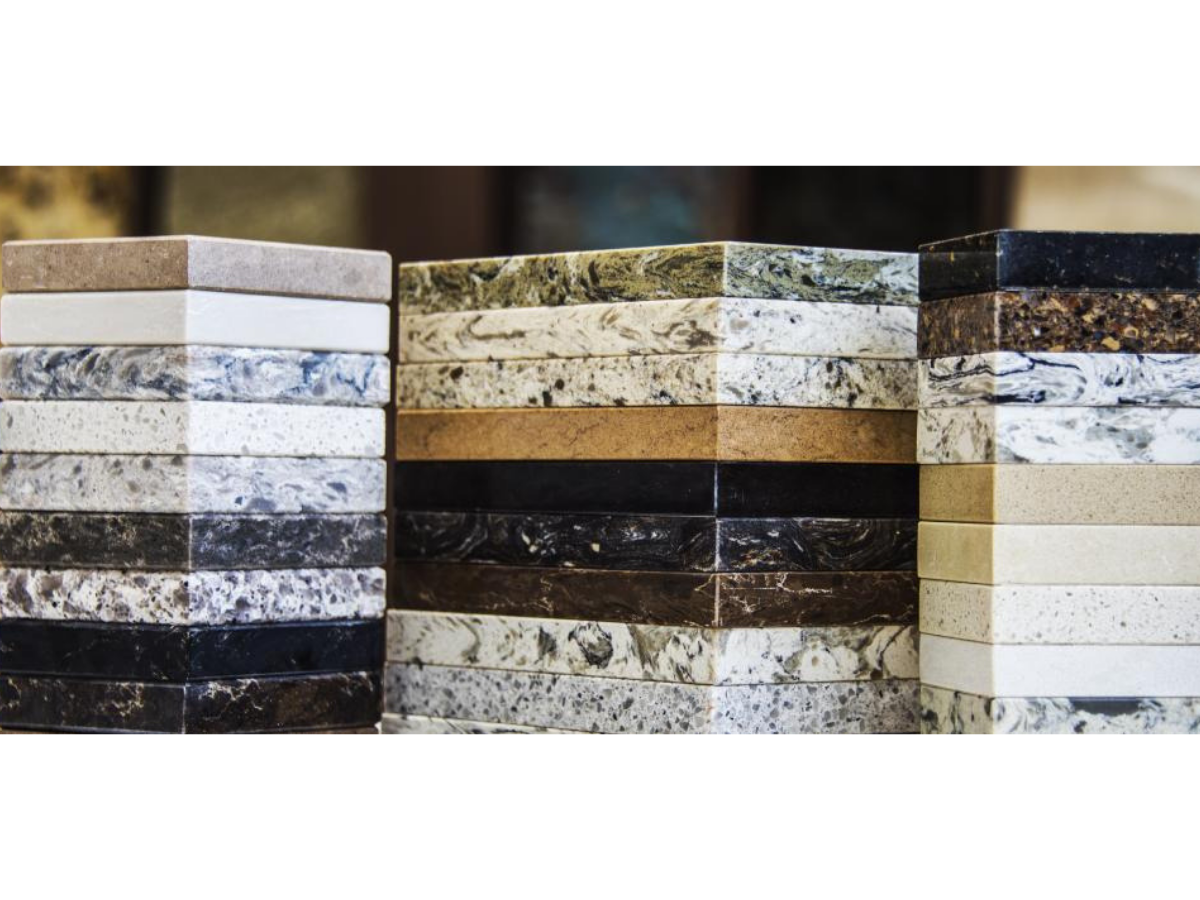 Speaking of materials, countertops can be made from a variety of them. And each material will bring about their own advantages and disadvantages. Among them, the most popular at the moment are natural stones such as marble (for those that do not need to worry about budget constraints). On the other hand, man-made materials like quartz and resin are also rising up among the ranks of most popular. That said, marble does offer an incredibly luxurious aesthetic, though with some vulnerabilities. Specifically, marble is vulnerable to acids which causes etching. For instance, food material like lemon juice and tomatoes can leave a whitish haze permanently on your marble counters. Plus, marble is also relatively easy to scratch. Alternatively, engineered stones do not react to acids and are more resistant to scratching. The trade-off being its man-made and faux stone look, though modern technology seems to be catching up soon. In the end, the choice of material is in your hands. You just need to be aware of your counter's limitations and properties. For instance, marble may be susceptible to acid and abrasion but that doesn't mean it's a bad choice. Homeowners need to be aware that it will develop a patina over time, which may be desirable.
Consider Other Natural Materials For Your Kitchen Countertops
We know, we know. Marble is an excellent kitchen countertop material but it is luxurious and a little pricey. But, marble doesn't always have to be the endgame. You could consider other kinds of natural stone, like quartzite for example. Best of all, these materials may even be more resistant to acids and scratching compared to marble. However, if you prefer something darker, granite or soapstone may tickle your fancy. Soapstone is a softer kind of material, which could lead to scratches being fairly common. But, the upside to this being that you can quickly repair the scratches with some soft sponge.
Also, Consider Other Kitchen Countertop Options
Again, consideration is the keyword when it comes to choosing the ideal kitchen countertop for your home. Don't shy away from alternative and lesser-known materials as they could be what your kitchen is missing. Strong and impervious man-made materials come to mind. Large-scale porcelain slabs and sintered stone, in‌ ‌particular, are gaining momentum as alternatives. Of the bunch, Lapitec and Dekton being the more popular choices. Otherwise, hardwearing, solid-surface materials like Corian are also beginning to be in demand. Additionally, timeless classics like stainless steel and wood are still favourites among designers. Though, both materials tend to show wear over time.
Still Undecided? Choose Several!
Indecisiveness is often a crutch when it comes to picking out your kitchen countertop material. But, there is no rule that says you HAVE to use a single material for all your counters. Mix it up! Using one material for the majority of the counters is fine, but try mixing it up. You could incorporate a different material for your island and yet another for the backsplash. Tip: Choose marble for your backsplash as it is harder to spill on a vertical surface.
Plan, Plan, And Even More Planning
Once you're done with the headache that is the material choosing process, you'll move on to the design and installation. To start, you should already have a look or plan in mind even before you choose the material. At the very least, select a sink, faucet or any integrated appliances before the counter is made. This is so that it can be cut to accommodate them. If you have selected natural or engineered stone, you'll need to pick a finish for the countertop. The most common finishes being honed and polished. Honed finishes entail a soft and matte look, whereas polished finishes offer a glossier look. Also, there are other less common textured finishes available such as flamed and leathered finishes. What you choose depends on your needs and preferences. Marble, for example, often requires a honed finish as it will help hide acid etching. Moving on, you'll also have the option of choosing your counter edges. One popular design detail is the waterfall edge. This design offers a graceful appeal where the horizontal counter turns at one or both ends and runs all the way down to the floor. Furthermore, another popular choice is adding a mitred edge. With this design, the horizontal counter surface and matching edge are cut at 45-degree angles. They are then joined to give the material a thicker appearance. If done well, the results look seamless and give the impression that the countertop is made from a solid block. Lastly, for a more traditional look, counters can be made with a variety of shaped edges. Namely, simple, rounded bullnose edges to the more decorative ogee or S-shaped.
Feature Image Credit: keetchen
CONTACT US NOW AT : +6018-7942927 (Ann Sin)