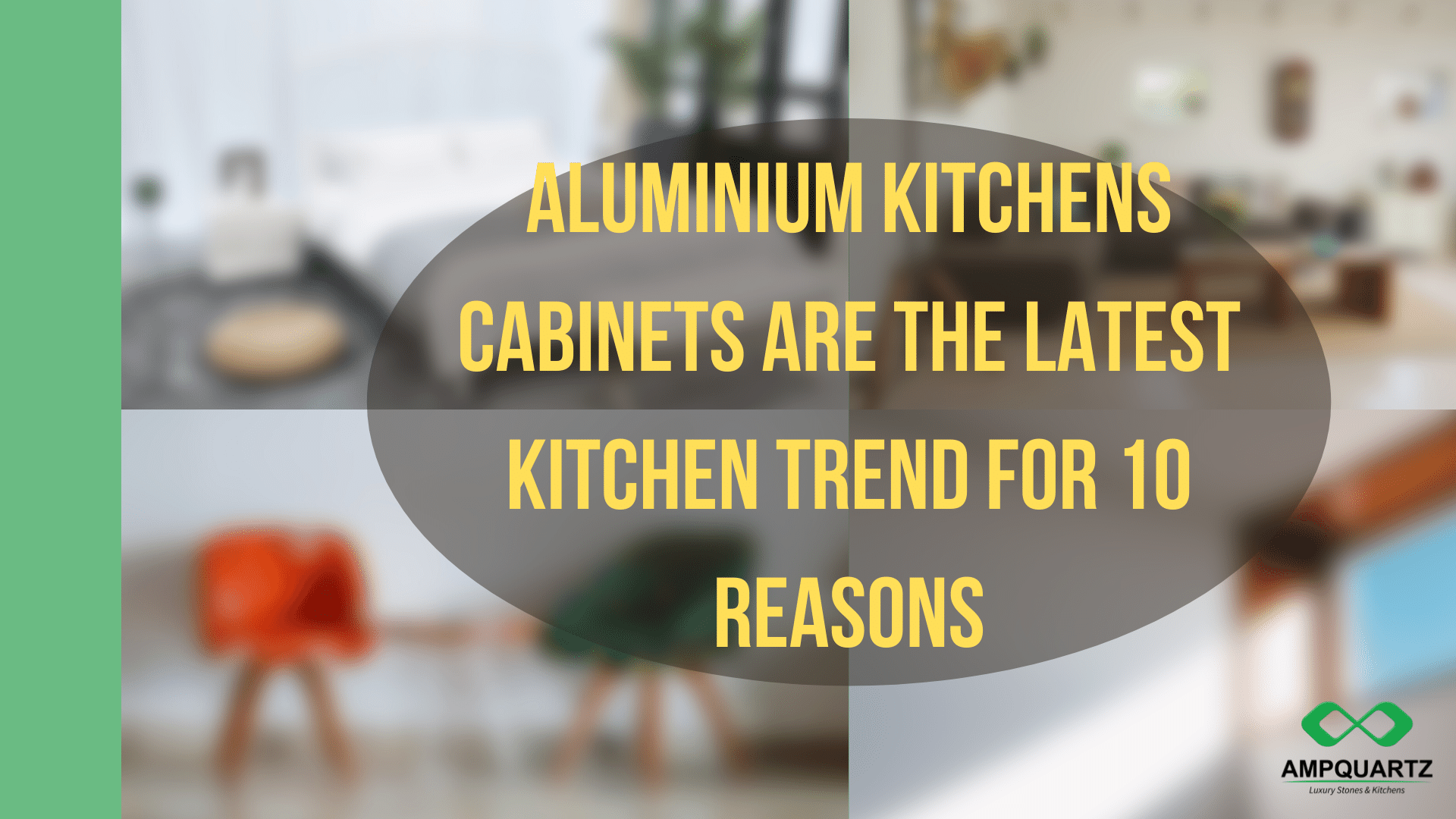 Aluminium Kitchens Cabinets Are the Latest Kitchen Trend For 10 Reasons
Aluminium Kitchens Cabinets Are the Latest Kitchen Trend For 10 Reasons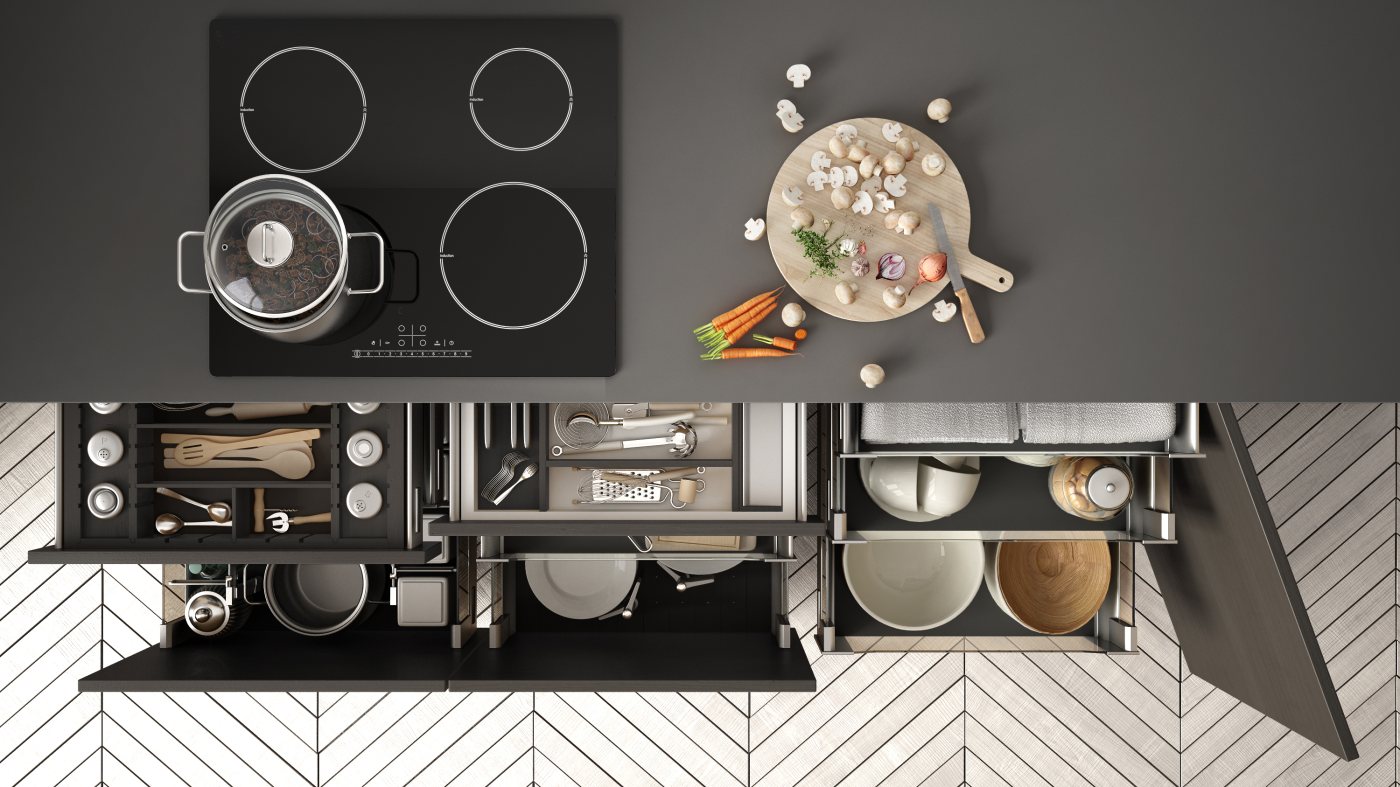 Wood, what is that? There is a new kitchen hero in town that can make your life easier. Yes. You guessed it, aluminium kitchen cabinet. There are so many great things about aluminium kitchen cabinets. For a long time, wood and fibreboard kitchen cabinets were the material of choice for modular kitchen designs, but aluminium modular kitchen designs are quickly gaining popularity.
Cooking is said to be a path to one's heart, therefore you'd better make it easier with aluminium kitchen cabinets. Take a look around a kitchen. Storage cabinets take up the majority of your prep space and can make or break the look of your kitchen. Given the large number of kitchen cabinet design possibilities available today, choosing on a single style and texture can be a difficult process. These are the 10 reasons why aluminium kitchen cabinet has risen to most loved material by homeowner.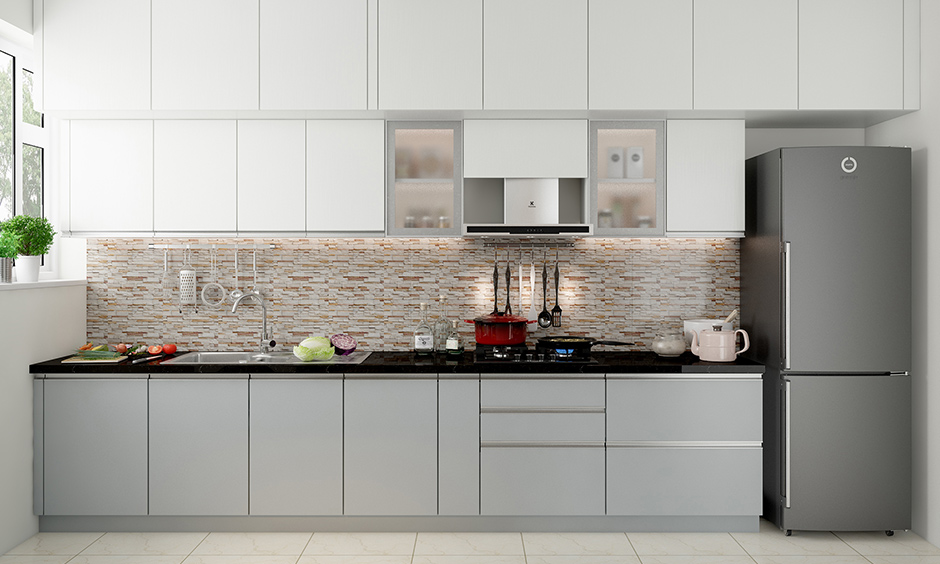 1. Aluminium Kitchen Cabinets can be cleaned easily and effortlessly
If you've ever wondered why professional kitchens have a metallic appearance, here is the reason. Aluminium is the most practical and headache-free material for a professional kitchen's fast-paced environment. In most cases, a wipe with a damp towel will suffice due to the non-porous surface of aluminium, which ensures no absorption in the event of spills.
The easy-to-clean surface of aluminium makes it the ideal material for professional kitchens. Its non-porous surface makes it ideal for keeping dishes and utensils clean. Aluminium kitchen cabinets are the most practical and cost-effective material for keeping a kitchen looking its best. They're durable and easy to clean.
2. Aluminium Kitchen Cabinets do not require deep cleaning
Not only are kitchen cabinets the most likely to get dirty, they require regular cleaning to prevent them from getting damaged. The surface of your kitchen cabinets needs the most regular cleaning of all the storage cabinets in your home. Not only for hygiene reasons but also because their close vicinity to your kitchen makes them more likely to decay. This requires regular deep cleaning with strong cleaning products, especially on the undersides of wall-mounted kitchen cabinets.
The porous surfaces of wooden and fibreboard kitchen cabinets can cause a greasy look and an unpleasant smell, which can be avoided by using an aluminium kitchen. Aluminium kitchens don't have any of these issues because of its non-porous nature. It's no surprise that working professionals with busy schedule choose aluminium kitchen cabinet designs.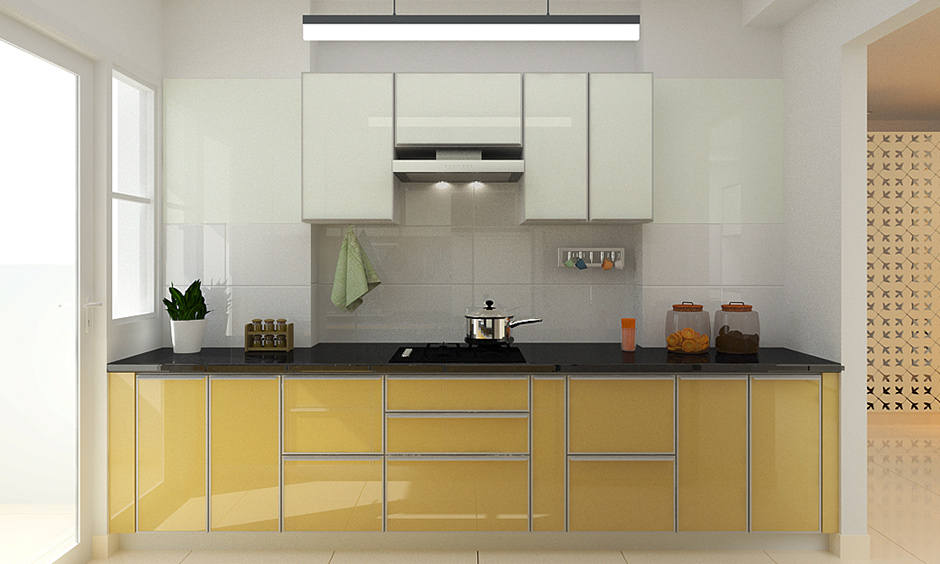 3. Pests and Termites Cannot Infest Aluminium Kitchen Cabinets
Termites and other pests are constantly looking for a place to live in wood. Worries about a bug infestation will be a thing of the past with an aluminium fabrication kitchen. The non-porous nature of aluminium prevents germs and other microbes from developing in your aluminium modular kitchen cabinets. A kitchen made from aluminium can prevent pests like termites from damaging the wood. Also, it prevents the growth of bacteria and mold.
4. Aluminium is Moisture Free
The durability of wooden cabinets is not best in a wet and humid atmosphere. While moist utensils are a concern, the continual expansion and contraction of wood fibres over time can also cause long-term harm. The monsoon is particularly hard on wooden cabinets, requiring regular repair or replacement. Aluminium's water resistance makes it suitable for use in kitchen.
In Malaysia and other nations where the temperature is hot, humid, and shifting, an aluminium kitchen and aluminium modular kitchen cabinets are becoming increasingly popular. It doesn't attract other unwanted guests like mildew and mold either. Considering food items are a mainstay in the kitchen, this is one of the most important benefits of aluminium furniture for the kitchen.
5. Aluminium does not rust
Aluminium kitchen cabinet is made from high-quality aluminium and features an oxide layer that helps prevent the spread of corrosion. Another feature that makes aluminium the preferred metal for the kitchen is its lack of corrosion potential. In fact, the oxide layer that covers aluminium protects it against corrosion and degradation over time. That is a feature that makes using aluminium furniture in the kitchen a smart choice.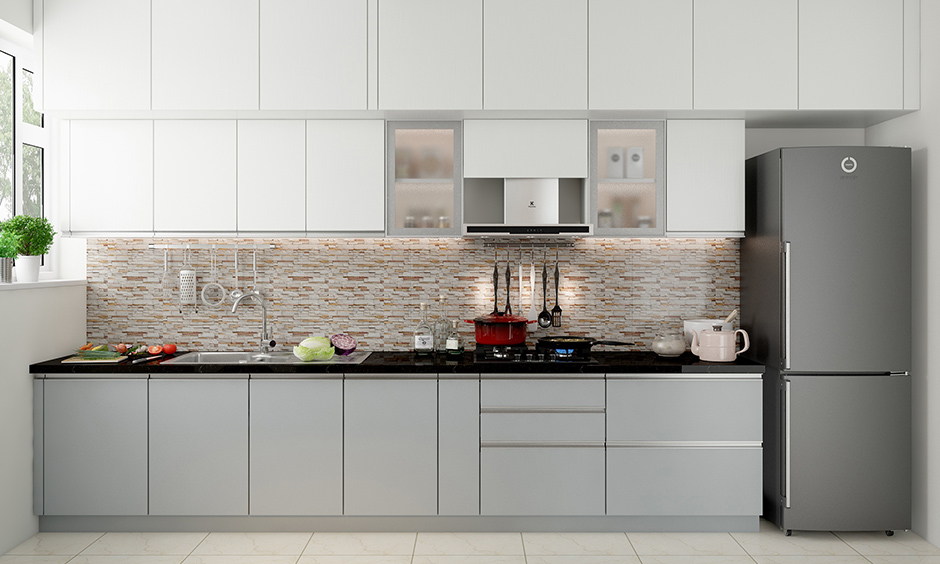 6. Aluminium Kitchen Cabinets Resists Fire and Heat
A kitchen cabinet's fire resistance is another advantage of its metal construction. Unlike water, it does not damage the durability of a modular kitchen. Another advantage of having this stable metal in the kitchen is its resistance to fire. Heat, like water, has no effect on the longevity of aluminium kitchen cabinets. Its fire resistance also ensures that your aluminium modular kitchen is safe in the case of accidents.
7. Aluminium Kitchen Cabinets are Environment-Friendly Storage Solutions
An aluminium kitchen is an environment-friendly storage solution that can be used for various purposes. Its use of aluminium eliminates the need for deforestation and is also 100 percent recyclable. This is an added perk for individuals who like to make environmentally responsible selections. Aluminium kitchen cabinets are one of the most environmentally friendly and long-lasting storage options that are available. Unlike the use of wood, which supports deforestation, the usage of aluminium has no such negative impact on the environment. The material is also 100 percent recyclable so you can rest assured that your aluminium kitchen cabinet won't add a burden to the planet.
8. Top Quality Aluminium Kitchen Cabinets
The quality of the aluminium that you choose will affect the overall cost of your kitchen. However, if you are looking for a durable and functional kitchen, then choosing an aluminium modular kitchen is the way to go. When compared to standard kitchen cabinets, the cost of an aluminium kitchen cabinet may be greater. Aluminium modular kitchen cabinets, on the other hand, are an investment in quality and endurance.
9. Aluminium Kitchen Cabinet Last A Lifetime
The cost of buying an aluminium modular kitchen cabinet should not deter you from choosing the best quality. It is the only way to ensure that your kitchen cabinet is durable and will not get damaged by regular use. Your aluminium modular kitchen cabinets will be strong enough to bear pressure if they are made of high-quality aluminium and with proper thickness. It's also the only method to ensure that your aluminium kitchen cabinet is resistant to the effects of everyday kitchen activity and avoids dents. The secret to a long life for your aluminium kitchen is to choose high-quality aluminium.
10. Aluminium Kitchen Cabinets have Fantastic Designs.
Modern, minimalist kitchen designs work well with aluminium kitchens. This implies no knobs on drawers or doors and clean lines. You can even create a kitchen out of aluminium that appears like real wood. Manufacturers may produce hundreds of wood-like colours using innovative painting and coating methods (either powder coating or sublimation. Common wood grain colours include Oak, Walnut, Cedar, Chestnut, Cherry, Gum, and more, depending on whether you like a light or dark wood grain.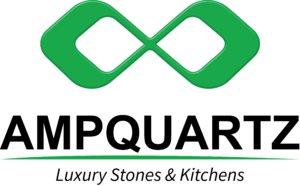 Here at Ampquartz, we can provide you with the perfect kitchen with the best material for your home. From kitchen countertop to cabinet. We got a variety of other materials such as MARBLE, QUARTZ, GRANITE and many more at our headquarters. Your perfect kitchen starts with us. Do contact us to get FREE CONSULTATION to achieve your perfect kitchen.
CONTACT US NOW AT : +6018-7942927 (Ann Sin)