Get To Know SPC Flooring and Its Benefits
What is SPC Flooring?
SPC flooring stands for Stone Plastic Composite. Known for being 100% waterproof with unparalleled durability, these engineered luxury vinyl planks use advanced technologies to beautifully mimic natural wood and stone at a lower price point.
By most accounts, stone plastic composite vinyl flooring is considered to be an upgraded version of engineered vinyl flooring. The major point of difference between SPC flooring options and other types of vinyl flooring is its unique resilient core layer.
SPC FLOORING LAYERS:
Wear Layer – This transparent layer is at the top. It provides resistance to scratches and stains and is easy to keep clean with low maintenance.
Vinyl Layer – This layer provides the decoration for the plank. Customized colors, patterns, and even textures are printed onto the vinyl.
SPC Layer – This is the dense, waterproof core for the plank made of natural limestone powder, polyvinyl chloride, and stabilizers. It provides rigidity and stability for the plank.
Pre-Attached Underpad – This layer is usually comprised of IXPE or EVA foam, which provides sound insulation and cushioning.
Advantages of SPC Flooring 1: The Material is safe-Waterproof and Fireproof
SPC is the preparation of stone-plastic composite material which is used in the planks, it's one of the best fire-resistant materials around and It is not like composite wood, it is more like composite stone.
The raw material is polyester ester resin, which is the PPC material that everyone often talks about. It strengthens the performance of PC material.
The internal interlayer coating is avoided in the process of mold extrusion so that its function is more abundant, and it has a series of characteristics such as non-toxic, formaldehyde-free, pollutions, and material renewable and the SPC flooring should be able to be recycled like plastic in the future so that you can reduce the cost of home decoration.
Advantages of SPC Flooring 2: Affordable as it gets
Many people think that the price of green and healthy materials is expensive, this is not necessarily, although the material of SPC vinyl plank flooring can rank among the zero pollutions, and it has very excellent effect of waterproof and low temperature.
While it is more expensive than other standard vinyl flooring options, SPC flooring is generally less expensive than other types of luxury flooring, such as hardwood and stone. For those opting for DIY, its easy installation also cuts down on labor costs.
Advantages of SPC Flooring 3: Good Anti-slip Effect
SPC flooring is suitable for most rooms, whether it is a bathroom or a balcony. When it is used as a bathroom floor material. It has a 100% waterproof effect. And the anti-slip effect is also good.
The anti-slip index of the SPC flooring is not weaker than the non-slip floor, because the nanofiber material on the surface will cause the slippers to have a feeling of dampness after being stained with water. This peculiar function causes the frictional force to rise after the slippers are wet.
Recommended for any homes that have elderly or children living in them.
Advantages of SPC Flooring 4: Easy Maintenance-Wear Resistance and Scratch Resistance
The service life of flooring often depends on its wear-resisting effect. The surface enamel of many ceramic tile floors will show signs of aging after they have been used for ten or twenty years, which directly leads to pollution in the interior of the tile and it is not easy to remove.
The wooden floor is prone to be damaged, it seems to have a feeling of riddling holes over time, which greatly affects the visual sense. And it will lead to a significant reduction in the service life of the wood.
SPC flooring is wear-resistant and scratch-resistant. Because the material itself is a stone-plastic composite, the hardness is very high. Although the thickness of the board is relatively thin, it does not affect its durability.
It's a great choice for busy households because, in addition to holding up well, it is easy to keep clean. Maintenance involves only regular vacuuming or sweeping and occasional mopping.
Advantages of SPC Flooring 5: Easy Installation-Click system
SPC flooring is popular as you can place them on top of many different types of subfloors or existing flooring. Most designs simply click into place, eliminating the need for messy, complicated, and potentially toxic glues. The installation process is really easy that you can even do it yourself.
WHERE TO FIND SPC FLOORING MATERIALS?
Well, that's only the tip of the iceberg. There are plenty more options to choose from. If you are having doubts, you can always contact us HERE AT Amquartz for a free consultation session and we are here to always give you the best kitchen there is. We provide the kitchen renovations in Johor Bahru and we are the best for a reason. Book your appointment now to start.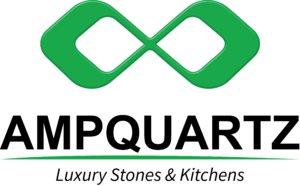 Here at Ampquartz, we can provide you with the perfect kitchen with the best material for your home. From kitchen countertop to cabinet. We got a variety of other materials such as MARBLE, QUARTZ, GRANITE and many more at our headquarters. Your perfect kitchen starts with us. Do contact us to get FREE CONSULTATION to achieve your perfect kitchen.
CONTACT US NOW AT : +6018-7942927 (Ann Sin)