The 5 Differences between SPC Flooring and Laminate Flooring
The 5 Differences between SPC Flooring and Laminate Flooring
Looking at the floor, we might not know what the flooring is made out of at the first glance. Laminate flooring and SPC Flooring have the same look. Many people might mistakenly think that both SPC and laminate flooring are the same. Well, there are tons of differences between you will be convinced how different they are.
1. Core Material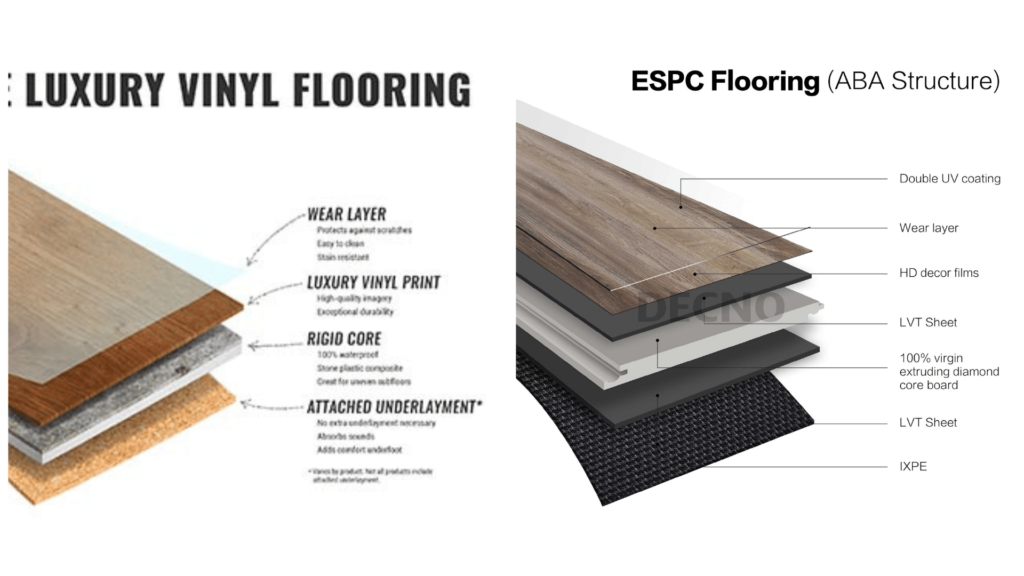 Generally, both laminate and SPC flooring consist of 4 layers which are the backing layer, core, printed design layer, and top with a wear layer.
The differences are the material used for each layer, especially the core material.
Laminate floor:

has four layers of structure, including abrasion layer, decor paper layer,

HDF

Core board layer

,

and balance layer.

The use of compressed wood fiber as core material also makes laminate flooring prone to have similar existing problems of wood flooring. So don't be surprised if you found your laminate flooring affected by mold, mildew, and even termite sometimes.

SPC floor:

has an abrasion layer, decor paper layer, and SPC core board layer.

As the name goes, SPC flooring uses solid SPC as the material for the core layer. Solid SPC has high density which makes it tough enough to sustain heavy foot traffic, durable, and of course water-resistant.
2. Waterproof
Credit: Trade X
Laminate flooring

is not waterproof and is widely used in the living room and bedroom due to its low resistance to water. It is not suitable to use laminate where it tends to be wet or water in it.

SPC flooring

good in water resistance. This is why the SPC floors can be used in any area, including the bathroom or kitchen.

However, some low-quality or poorly installed SPC flooring may not able to handle moisture as efficiently as luxury SPC flooring. In such a case, moisture trap between gaps and causes odor and growth of mold.

So, first thing first, be clear about the purpose of your flooring usage. If possible, do look for the type of SPC flooring that features good water resistance
3. Thickness

Laminate floor:

The average thickness of laminate flooring is around 6mm to 12mm. Due to the structure of layers and materials used, laminate flooring is generally much thicker than SPC flooring.

SPC floor:

The thickness

of SPC flooring can be as thin as 1.5mm and a maximum of up to 5mm. Heavy-duty SPC flooring will normally have a thickness up to 5mm and it also comes with a thicker wear layer.
4. Installation
You can say that both laminate and SPC flooring comes with a range of products that are suitable for DIY. The installation process may seem simple but still, it requires some experience and skills.
5. Flooring Maintenance & Cleaning
Too Many Choice and No Idea?
Ampquartz has been in the industry since 2008 with 10 years of experience in the realm of natural & man-made stones & kitchens in Johor Bahru. Our objective is to grow internationally to cater to the different market segments. We believe in treating all our clients with excellent service and 100% dedication. We are well known for providing tip-top service, experience, and knowledge to our customers.
Well, that's only the tip of the iceberg. There are plenty more options to choose from. If you are having doubts, you can always contact us HERE AT Amquartz for a free consultation session and we are here to always give you the best kitchen there is. We provide the kitchen renovations in Johor Bahru and we are the best for a reason. Book your appointment now to start.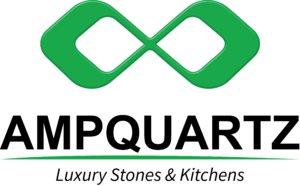 Here at Ampquartz, we can provide you with the perfect kitchen with the best material for your home. From kitchen countertop to cabinet. We got a variety of other materials such as MARBLE, QUARTZ, GRANITE and many more at our headquarters. Your perfect kitchen starts with us. Do contact us to get FREE CONSULTATION to achieve your perfect kitchen.
CONTACT US NOW AT : +6018-7942927 (Ann Sin)