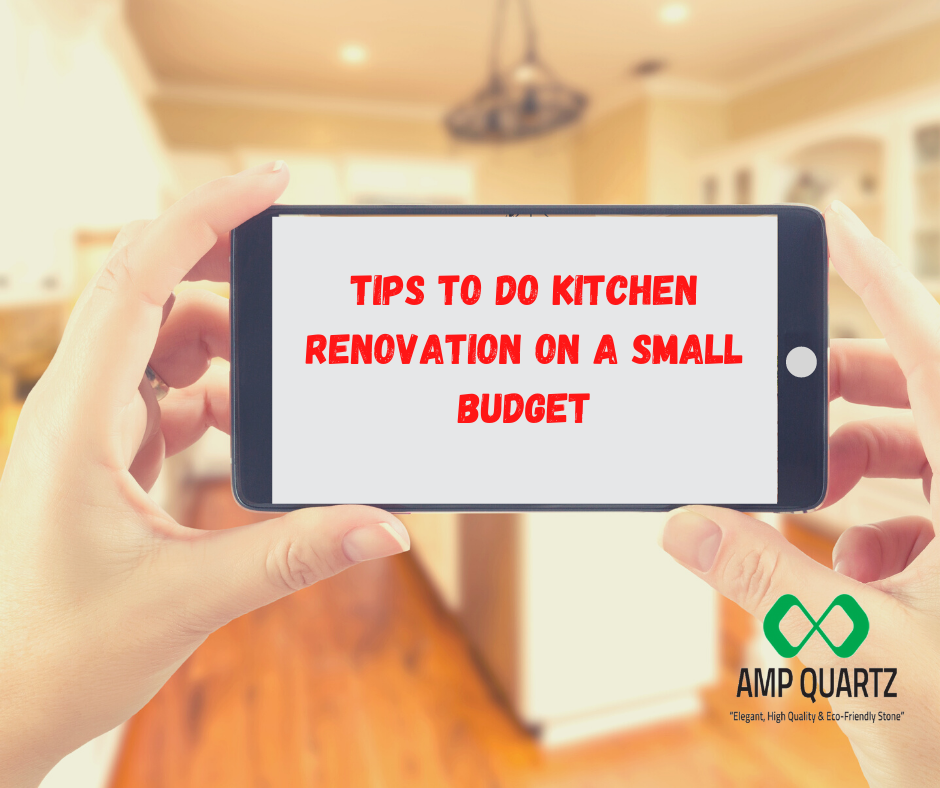 16+1 Simple Tips to do Kitchen Renovation on a Small Budget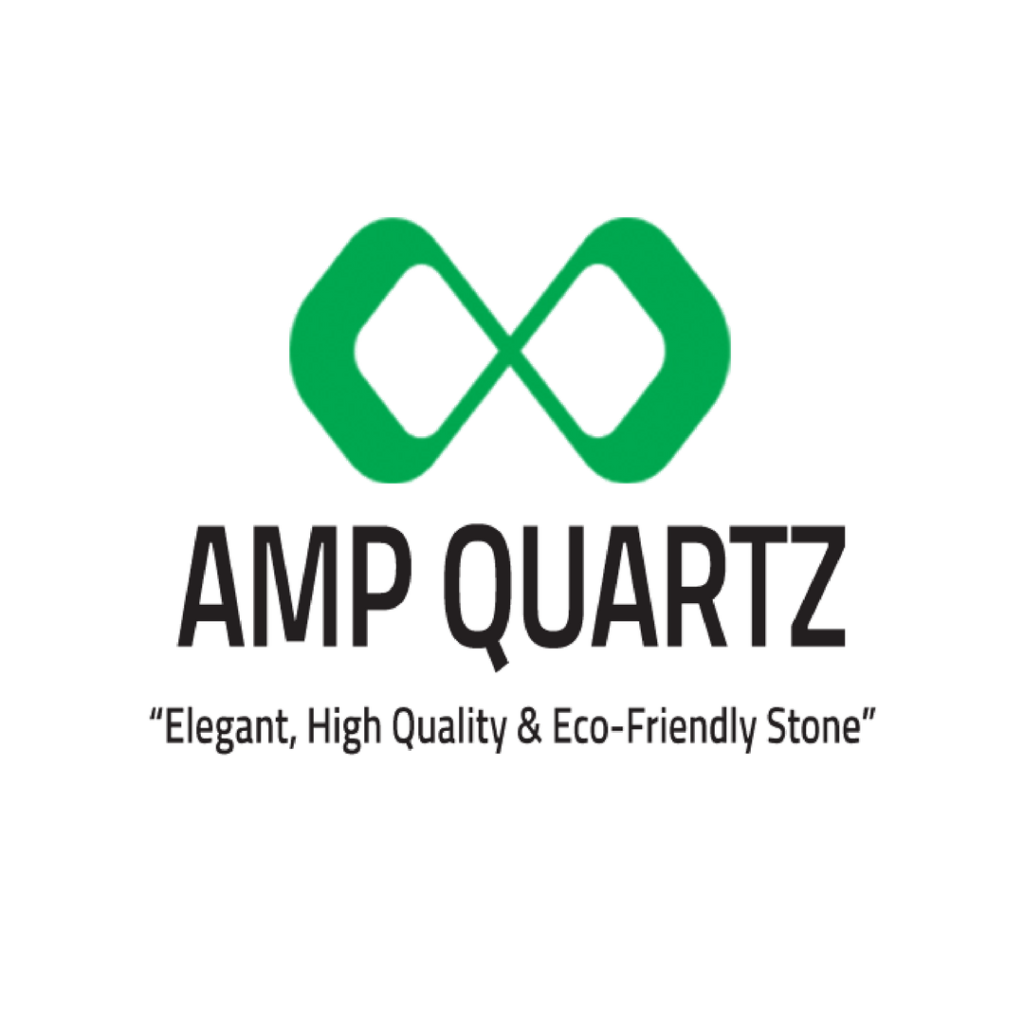 Image via Ampquartz
For more relevant articles:
If you have only a small budget and you want to renovate one part of your house. Which part will you choose? For me, I will choose kitchen. Why? Because kitchen is the heart of the whole house. We rest ourselves there, gather with our family there, eat there, and more importantly, gossip there. Thus, we will sometimes consider making some renovation to improve this "heart" in order for it to serve us better. But the problem is: how can I do kitchen renovation depending on only a small budget? Actually, it is not hard- really. You just need to think out of the box a little bit. No worries. I will give you some helpful advice here.
1.Don't Change the Layout
We all hope to cook or eat in a spacious kitchen. We dreamt of that. However, if you only want to do kitchen renovation on a small budget, don't think to expand your kitchen. Remain it. Because the expansion fees really will cost you a lot. But if you still think that your kitchen space is really too small, one possibility of that is you do not optimize the use of your cabinet. Try to improve the use of the kitchen cabinet space will help you to solve this problem.
Above: kitchen cabinets; Image via Lazada
If you don't know how to improve the use of your kitchen cabinet, please don't mind to contact us. We can help you.
2. Go for the Standard Size
Generally, manufacturers in Malaysia will build kitchen cabinets according to a standard size of 1.5ft (width) x 2.5ft (height) x 1ft (depth). This is equivalent to 45.72 cm (width) x 76.2 cm (height) x 30.48 cm (depth).
Image via Canvas
But some people will like to request to customize the cabinet sizes, such as cabinet that is 3.5ft, or extra deep drawers (like those in a filing cabinet). Or, they want to have double width "pull-up" doors. But if you are on a tight budget, and just want to do kitchen renovation on a small budget, it is not so highly recommended. The most important factor is because such customizations need extra cost. When you request extra-large doors, it also means that your cabinet makers will have to use better quality hinges. And if you ask for extra-deep drawers, you need special drawer runners to match, and ones that can hold up the added weight. Thus, in order to cut down your budget for your kitchen renovation, it should be avoided.
3. Cut Out Unnecessary Accessories
Modern kitchen cabinet manufacturers such as Blum and Hafele offer a wide range of accessories. But if you are looking for a small budget kitchen renovation, just go for standard empty cabinets with doors, and then look for cheaper alternatives. For example, you can find an organizer tray for your cutlery and knives at IKEA or Daiso at less than RM10. Other accessories like spice racks or shelf inserts that create more space in your cabinet are also available at a cheaper price. However, always bear in mind that store-bought organizers may not fit nicely into your drawers or kitchen. So make sure you have the sizes of the items you are planning to buy and give them to your kitchen specialist to add to their design planning. Want to find a kitchen specialist? Click here.
4. Keep Existing Cabinets if Possible
If you have your own cabinets in your kitchen, and they are still of good quality, resurfacing it may be a great option instead of buying a new one, in order to save your renovation budget.
5. Instead of Built-in Oven, Get a Freestanding Oven
When come to oven, most people prefer to just install the built-in oven because it can fit the overall design look. But for you who want to do kitchen renovation on a small budget, a freestanding oven will be a better alternative. This helps you save on the cost of a built-in cabinet as the dimension of your cabinet will be smaller.
6. Instead of Under Mounted Sink, Get a Top Mounted Sink
Above: Top mounted sink and under mounted sink; Image via Amazon and Canvas.
A top mounted sink, which is cheaper, is placed into the hole in the countertop that has been prepared for this purpose whereas an under mounted one hangs underneath the countertop. Another way homeowners can save during a kitchen renovation is to choose a top mount sink over an under mounted one. The reason for that is because when the top mount sink is spoilt, it can be easily lifted up from the hole and a replacement sink can be installed at the same place. However, if there is any damage to an under mounted sink, the entire countertop will have to be removed and replaced, which will cost more.
7. Instead of Cooker Hoods, Get a Ventilation Fan
Above: Ventilation Fan vs Cooker Hoods; Image via Amazon and Canvas.
Cooker hoods work well to remove odor, airborne grease, smoke, heat, and steam but it is not something you can't live without. Instead of buying a cooker hood, you may consider installing a ventilation fan, which is much more cheaper, to pull out the air from your kitchen and eliminate the cooking smell. A ventilation fan is great too for Malaysian kitchens as it works well in keeping a room cool even when you are not cooking. However, remember to be sure to design your cooking area nearer to the ventilation fan as the suction may not be as good as a cooker hood.
8. Keep your Existing Floor or Just Paint It
In order to do kitchen renovation on a small budget, you can just simply retain your existing floor.
Nowadays many new homes come with tiles in the kitchen and not changing them will help keep the renovation cost low.
If your existing kitchen floor is really too old, you can paint it or replace it with vinyl flooring as it is a cheaper option compared to laminate or tiles.
9. Choose Open Shelves where Possible
Open shelving can not only be a cost-effective choice but can also display all of your everyday dishes. Open shelving can help you to save a few thousand dollars, but while it may be tempting to do away with fitted cabinets altogether, they're still valuable and efficient for storage, particularly if you have a small kitchen and a lot to pack into it.
Above: Open Shelves; Image via Taobao
10. Consider Alternative Countertop Materials
There is a wide range of countertops to choose from — solid surfaces, recyclable products, concrete, tile, stone and more. Granite is still a popular choice for countertops. However, for a budget-friendly plan (as granite is a bit too expensive indeed), try two different surfaces instead, such as making the outside perimeter butcher block and the island granite. This can cut the cost in half.
Image via Houzz
Finding cheaper countertop? Why not visit us?
11. Look for Different Option for Island
A 6-foot island with new cabinets can cost you much. Believe me. For a lower budget of kitchen renovation, instead of using cabinets for your kitchen island, think of repurposing a piece of furniture. An old table or a dresser will be a great alternative to bringing unique character into space.
Tip: When looking for a piece, make sure it is countertop height (36 inches).
12. Opt for a Cutout Rather Than Removing a Wall
Many homeowners want to open the space between the kitchen and their family room to create an open floor plan. But have you thought of it before: removing a wall is not an easy matter. It not only needs a lot of costs but also needs much consideration, for example: Is it load-bearing? Does it have venting, water pipes, or electrical running through it, which will need to be rerouted? Furthermore, after removing a wall, the ceiling, other walls, and the floor may need to be cut into and repaired. A less expensive option to consider is a cutout. Not only does it open a room, but it can provide extra countertop space and an area for additional seating. You will still need to check for mechanics and plumbing, but the floor and ceiling will not need to be repaired, which will save you money.
13. Instead of Recessed Lighting, Try Track Lighting
Above: Track Lighting vs Recessed Lighting; Image via Amazon and Canvas.
Adding recessed lighting is undeniably an expensive choice and also a large project to do. Holes need to be cut into the ceiling, electrical wiring needs to be added, and there may be hidden costs in repairing the ceiling. To keep the cost down, why not consider track lighting? There are many styles, shapes, and finishes. They give off plenty of light for tasks in the kitchen and, when placed on a dimmer, give off a nice ambient light.
14. Save Electrical Outlets and Light
Lots of showroom kitchens have under-cabinet lights along the entire length of the cabinet. They look great, but may not be necessary. In order to do kitchen renovation on a small budget, just install these lights at the sink area and skip the rest.
In the rest of the kitchen counter areas, very few homeowners would actually switch them on in a real home environment.
In addition, instead of installing power outlets built into the cabinets or walls, you can also opt for power tracks. It is because the more built-in power points you request, the more you need to pay for hacking and installation. For a cheaper option, you can use power tracks that work equally well. They also give you the flexibility to add more outlets later.
15. Plan Ahead and Don't Change your Mind Later
Many people will change their mind midway through a renovation. However, this is wrong and will cost you a large amount of necessary money.
Any changes to the original plan will incur extra charges, especially when an order has been placed.
Ideally, you should make a thorough plan before your kitchen renovation. If you don't know how to make your plan, you can simply refer to point 17 (which is the last point).
16. If you have a Standard Floor Plan, go for a Kitchen Package
If you want to do kitchen renovation on a small budget, why not consider buying a kitchen package? There are many websites online that provide a selection of made-to-order kitchen cabinets from different cabinet contractors, based on a pre-designed template. The cost of design is absorbed, and by consolidating orders, the kitchen can be offered at a lower price, while maintaining the quality of materials and workmanship.
17. Hire an Interior Designer
As I said before, a thorough plan should be made in order to save your kitchen renovation money. To do this, you can hire an interior designer to help you if you are not familiar with it.
Image via Canvas
This may sound like an additional cost, but hiring an interior design for your kitchen can actually save money.
You may not plan for these things up front if you try to design the kitchen on your own. Hiring a designer who specialises in kitchens will help owners save money because it will avoid any additional work later.
Also, don't forget to have everything in black and white to avoid having any dispute at a later stage. Want to hire an interior designer? Amquartz can help you. Ampquartz has been in the industry since 2008 with 10 years of experience in the realm of kitchen renovation and they will provide the best service of kitchen renovation for you.
CONTACT US NOW AT : +6018-7942927 (Ann Sin)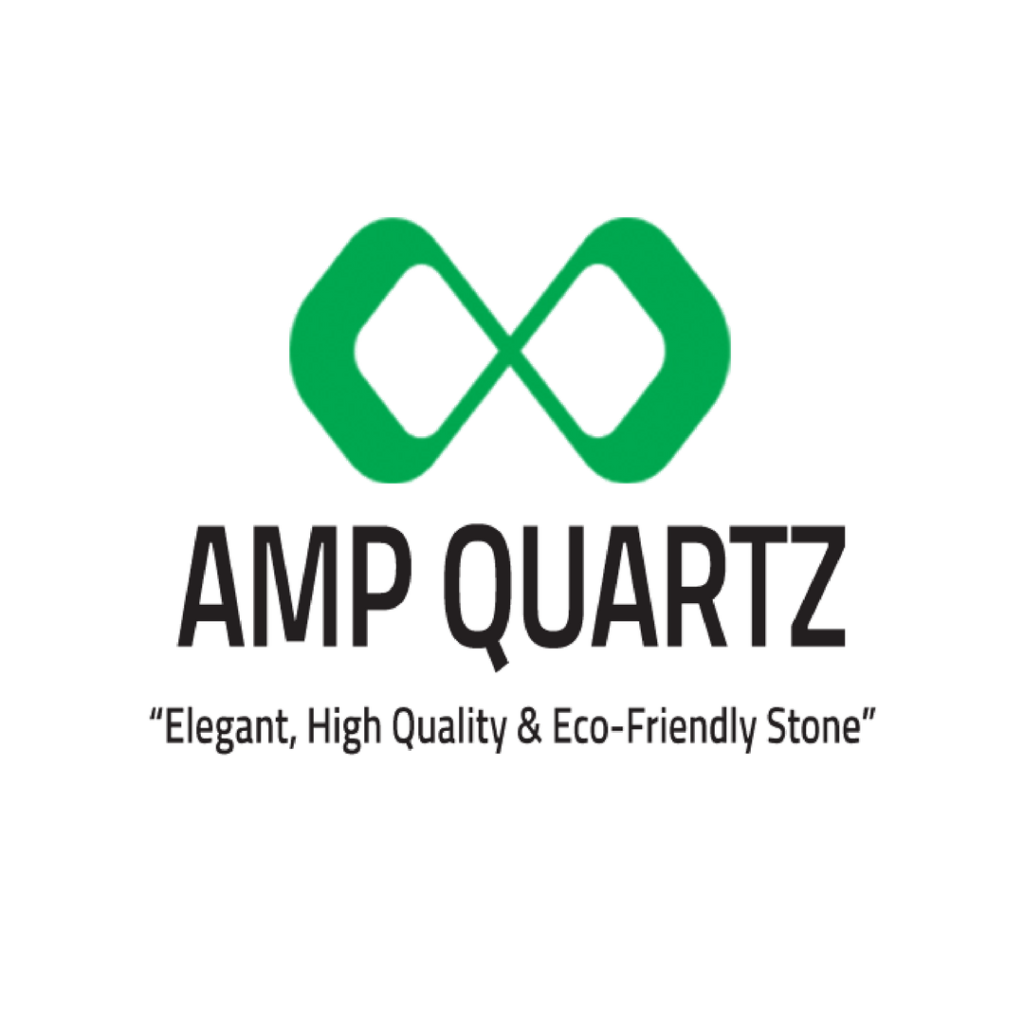 Image via Ampquartz
For more relevant articles: