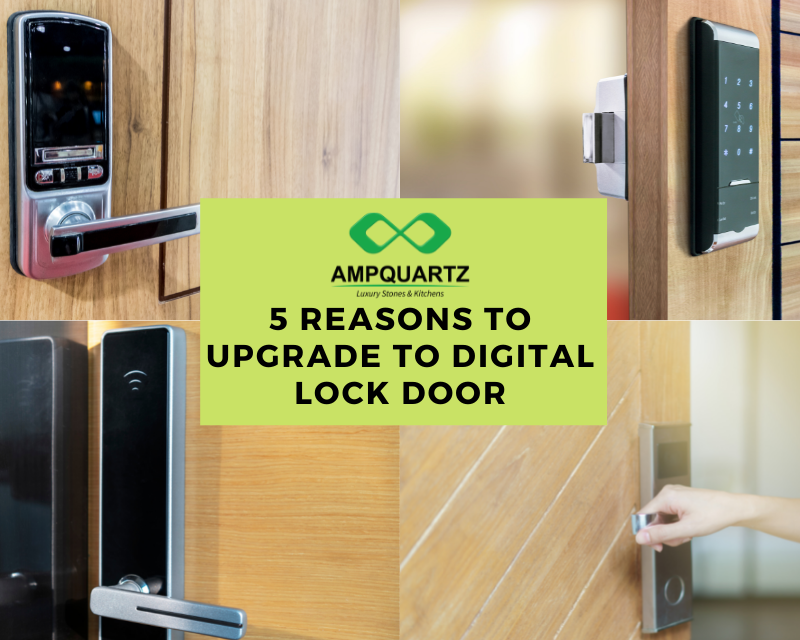 5 Reasons to Upgrade to Digital Lock Door
5 Reasons to Upgrade to Digital Lock Door
I believe every one of you encounters many problems with key locks. Forget to bring the house key is the most common issue with the mechanical key lock door. On a hurried morning to work, the house key is always left behind without knowing it. It is too late to realise the house key is on the table after come back from work at late night when everybody is out for dinner.
Another common issue is being locked out of your home. Accidentally push the lock button inside the house could turn your day miserable by doing nothing outside wait for family members to come back to open the door.
Digital Lockset Has Multiple Ways of Access
Digital Lock and Key Door make so much difference
Digital lock and key door are giving security to your home. With a digital lock door, you will never need to bring a bunch of keys with the key chain string altogether, room key, front door, gate, and many more keys. It is so bulky to bring all of them to one hour jog outside of your house. If you have experienced both digital lock and key door will know how convenient the digital lock door in your daily life.
1. Digital Lock Door Never Locked You Out of Home
Inadvertently exit with inside locked happens frequently especially with the kind of lock shown in the picture below. The lock button protruding out having a high possibility of being pushed locked.
With a digital lock door, it is impossible of forgetting your key inside and locking yourself outside. Since most digital locks offer multiple ways to unlock like biometric scan, numeric keypad, or by your phone digital lock app.
2. Identity each of the Family Entering and Exit the house
This is the big difference between digital lock and key lock. Digital lock allows you to set a different password for each of the family members. The digital lock could link various family member's identities with passwords. You will get to know immediately who has come into your home by judging the password that was entered.
You can just monitor from the phone's digital lock app that all of the children have reached home safely from school. The key lock has never given you this kind of extra feature.
3. Keyless Entry is Convenient
Upgrade to a digital lock to enjoy the biggest change by entering your home. There will be no more fumbling for the key in your bag, purse, or pocket. Say no to the wiggling of your key in the slot and praying that it opens. All you need is to key in the pin on the panel and you are in.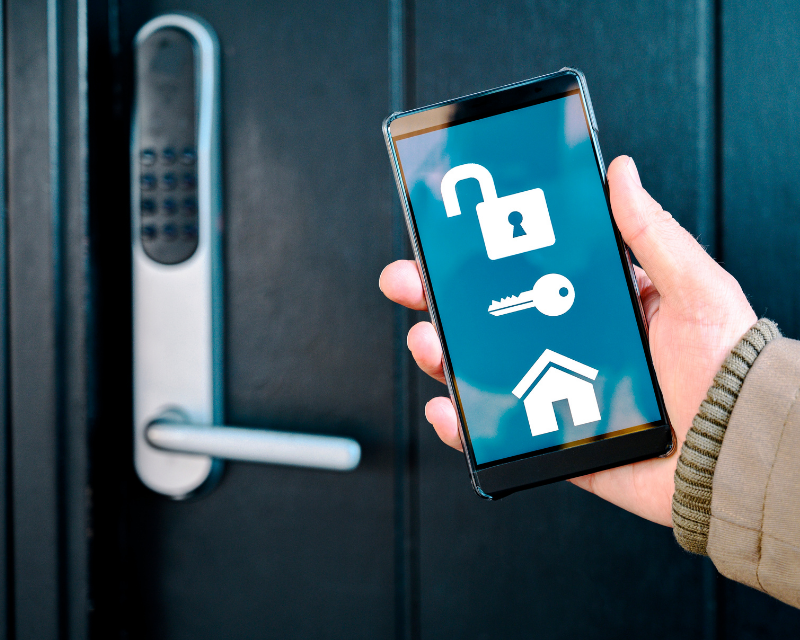 Of course, there are many types of digital locks in the market, depending on which one you opted for, some of the digital lock door systems even can unlock with your smartphone's digital lock app, or keep your key fob in your pocket and open the door without taking it out.
4. Never Need to Hide The Key at Insecure Place
When you have short of key sets for all family members, hiding the key below the floor mat, inside the shoes, put it inside the mailbox, just to make sure the following person be able to enter the house.
You are putting the house security at risk by doing so because the first thing burglars will do when attempting to break into your house is to check the floor mat, shoes, or in the mailbox for a spare key. This habit is extremely dangerous since it may cause a burglary in your home with great ease. You will less worry about not enough key sets with an extra family member by doing such silly things. Digital lock door allows you to unlock the door with a smartphone app, any of your friends and family can wait for you inside the house.
5. Digital Lockset Provide Advanced Security
You can choose the digital lockset with an additional safety feature where it enables you to link your house's security alarm. Some even offer more advanced systems to contact the authorities or security guards if multiple incorrect passwords have entered, suspecting an unauthorized person's entry.
Some digital lockset can reset your lock wirelessly if you suspect a burglary attempting to breakthrough. In this case, all existing data will be wiped out, the system will go factory reset, only the first master code will be able to unlock it. Unlike key lock door could be easily broken with simple tools in a short period of time. The powerful digital lock door adds a little bit to your home security compared to the traditional key door.
Conclusion – Could you see the difference between digital lock and key lock door?
Now you have an idea of digital lock door can value add in terms of home security, and better convenience gives to access your home. It is more flexible changing the password, add or remove a person from the device wirelessly in the digital lock app. These benefits of digital door lock are so empowering that nothing should stop you from upgrading to a digital lock door system.
Do you want to have a digital lock door like the below video? You see how convenient it present in your daily life. After watching the video below, not hesitate to contact us at the 'whatsapp' button below.
There are plenty of other types of digital lock door to explore, we have only covered the tip of the iceberg. There are plenty more options to choose from. If you are having doubts, you can always contact us HERE AT AMPQUARTZ for a free consultation session and we are here to always give you the best kitchen there is. We provide the best marble in Johor Bahru and we are the best for a reason. Book your appointment now to start.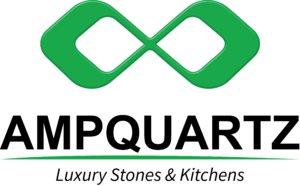 Here at Ampquartz, we can provide you with the perfect digital lockset with better suits your home. Do contact us to get FREE CONSULTATION.
CONTACT US NOW AT : +6018-7942927 (Ann Sin)