How to clean and maintain aluminium kitchen cabinet?
How to clean and maintain aluminium kitchen cabinet?
Would you like to have a beautiful and well-maintained aluminium kitchen cabinet? Many people nowadays opt for aluminium kitchen cabinets when building, designing, or renovating their kitchens. Is it trendy to have aluminium kitchen cabinets these days? Before we get into it, let's start with an overview of aluminium kitchen cabinets.
What is an Aluminium Kitchen Cabinet?
The first aluminium kitchen cabinet was introduced to the Malaysian market in 2008. It is recognized as a breakthrough in the area of kitchen cabinetry since aluminium outperforms wood-based cabinets. Aluminium kitchen cabinets, as the name implies, are built entirely of aluminium and do not contain any wood derivatives.
The uniqueness about Aluminium Kitchen Cabinet
Aluminium is a long-lasting metal; non-corrosive, and non-flammable.
Aluminium kitchen cabinets are extremely robust, safe, hygienic, termite-free, waterproof, and anti-rust.
Aluminium kitchen cabinets have a smooth finish that is seldom seen in other types of kitchen cabinets and it is easy to clean.
Learn more about the advantages of aluminium kitchen cabinets at our other article on our official website.
How Do You Maintain Your Aluminium Kitchen Cabinet in Good Condition?
Well, folks, the moment you have been waiting for, tips on how to maintain aluminium kitchen cabinets so that it can last a lifetime. After we have finished cooking, cleaning is a must task to be accomplished. For some people, cleaning could be an unmanageable task to do.
Worry not, here are some tips that all of us can use whenever we do cleaning! With these simple but powerful aluminium cleaning tips, you are able to give your aluminium kitchen cabinet the shine they deserve. It is super easy. Let's get started!
1. Dirt and germs can be removed by dampening a cloth with water and wiping it away. Rinse with water and dry.
2. Mix a solution of mild dishwashing soap, vinegar, and warm water to clean the aluminium kitchen cabinet.
3. Wipe down the aluminium kitchen cabinet with a cleaning solution using a cloth or sponge.
4. Aluminium kitchen cabinets require less care and maintenance. Cleaning aluminium kitchen cabinets is as easy as wiping away dust, dust, and oil with a moist cloth. Aluminium kitchen cabinets fit in perfectly with the hectic lifestyle of working homeowners due to their simplicity of cleaning and maintenance.
Do remember that although aluminium is chemically resistant, this does not imply you can clean it with a harsh cleaning product. Strong detergents or chemicals will tarnish the surface of the aluminium and may even cause corrosion.
Is it simple to fix aluminium kitchen cabinets?
Even though aluminium panels are strong, they can be scratched or dented. It is possible to softly clean and paint a tiny scratch. You'll need the assistance of a cabinet professional to put the panel back into shape if there are any apparent dents. What are you waiting for? Give any aluminium kitchen cabinet companies a call or drop them a message and get your amazing aluminium kitchen cabinet immediately!
Well, that's only the tips of the iceberg. There are plenty more options to choose from. If you are having doubts, you can always contact us HERE AT Amquartz for a free consultation session and we are here to always give you the best kitchen there is. We provide the best marble in Johor Bahru and we are the best for a reason. Book your appointment now to start.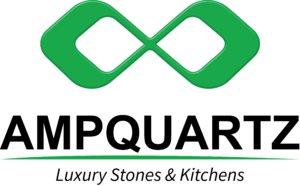 Here at Ampquartz, we can provide you with the perfect kitchen with the best material for your home. From kitchen countertop to cabinet. We got a variety of other materials such as MARBLE, QUARTZ, GRANITE and many more at our headquarters. Your perfect kitchen starts with us. Do contact us to get FREE CONSULTATION to achieve your perfect kitchen.
CONTACT US NOW AT : +6018-7942927 (Ann Sin)