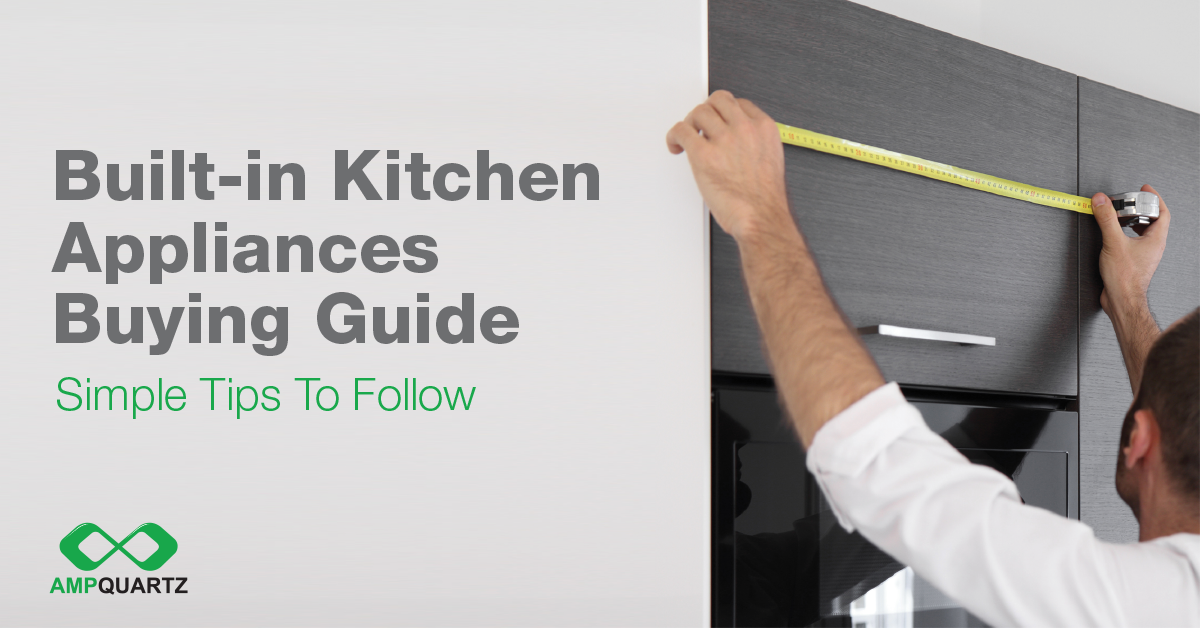 Built-in Kitchen Appliances Buying Guide: Simple Tips To Follow
The kitchen is not merely the place for cooking food, but also the heart and core of the home. Hence, it is worth to invest funds and time in renovating the kitchen, to offer a stylish look but with great functionality. Built-in kitchen appliances become the preferable option in the modern kitchen renovation. Not only save space and create a minimalist design, but also increase functional space. It means, no longer needs to be concerned with the crowded, relatively cramped kitchen. Purchasing the wrong and unsuitable kitchen appliances is an absolute disaster. Do consult our team to get best quality kitchen appliances! In this built-in kitchen appliances buying guide, we'll share with you some simple tips to follow in choosing it. Related: Must-have Kitchen Appliances For A Modern Kitchen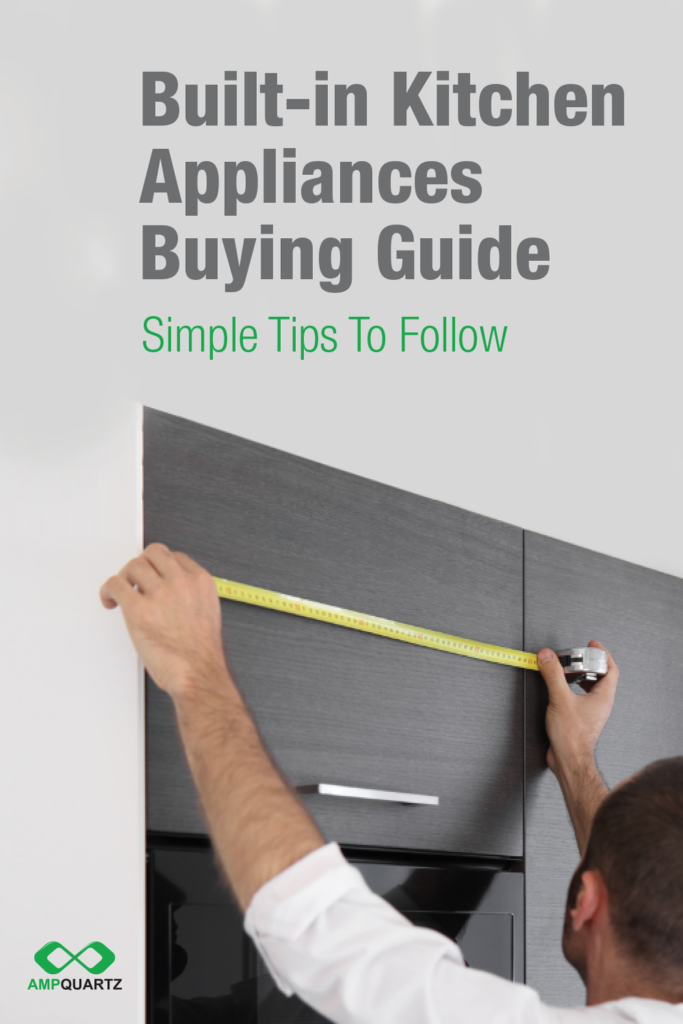 Content:
Must-do Steps Before Purchasing
1. Make a Purchase List
To prevent buying unnecessary kitchen appliances, a purchase list is necessary to help you identify your needs. List out the current kitchen appliances and desired appliances that you would like to buy, then check out all those functions.
When planning to buy a new kitchen appliance, you just have to answer these two critical questions: Do I need this function? Will I use it? It is the best way to avoid you to get something but not use it.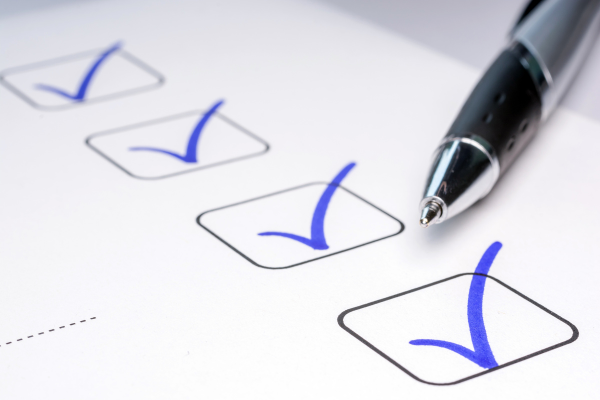 Image via Canva
2. Measure Space
When you hard to fully open the kitchen appliance in a full 90 degrees, this is a terrible problem. Obviously, this is caused by the fail and inaccurate measurement for the new kitchen appliances. Furthermore, many customers return their appliances to the store, especially those with a large volume. This is a prevalent problem in buying new kitchen appliances. Hence, it is vital to provide cut out dimensions to avoid this situation. Prior to installment, all measurements should be double checked for accuracy. Check out this video to learn the correct way for the measurement of a new appliance! https://www.youtube.com/watch?v=wfQfAnMADcM&ab_channel=LighthouseMediaSolutions Ampquartz offers one-stop supply and install service for all types of kitchen countertops, kitchen cabinets and kitchen appliances in Malaysia. Of course, including door-to-door service! Don't hesitate to contact us for your kitchen renovation.
3. Research & Compare
Price For sure, price is a more important consideration for shoppers in choosing kitchen appliances to buy. You definitely won't buy an expensive kitchen appliance that would make you over-budget. So, you should research the price range of your desired kitchen appliance and compare with others before making the final decision. Brand There must be some popular and famous appliance brand that appears in your mind, and those most probably are reliable.
Nowadays, the internet would be your best partner for assisting you in doing in-depth research. Whether regarding function or quality, you can gather all suggestions and reviews from netizens on those reliable appliance brands.
Feeling hard to find your desired kitchen appliance with an affordable price and reliable brand? Find us now!
Major Kitchen Appliances
Dishwasher
Image via Real Homes
Most people find the household chores a tedious task, when they just want to unwind after a stress-filled day on the job. Dishwasher is a saviour for them when they feel frustrated to wash those dishes after enjoying the meal. Here're some essential points to keep in mind for choosing dishwasher: 1. Cleaning & Drying Performance: A right dishwasher needs good power in cleaning and drying. This will determine the effectiveness of dishwasher. 2. Quiet Performance: A dishwasher with a noisy sound will annoy you to the point of near rage. Must ensure that the decibel level of the dishwasher is in the normal range before placing the order. 3. Cycles and Options: Three essential functions on an excellent dishwasher: Cycle duration, Water temperature, Intensity. Take note, lots of cycles doesn't mean that a specific dishwasher is good. You just need a dishwasher that contains cycles which can fulfil your needs. Looking for a dishwasher? Check out our product!
Refrigerator
Image via Business Insider
Refrigerators are an indispensable part of the kitchen, in every house. Various types of refrigerators are gradually appear in the market. It is worth mentioning that the smart refrigerator's invention marks a significant step forward in technology. However, although there are many available options, it would be better to choose based on your needs. There are some aspects for highlighting: 1. Size: Exterior size and interior space are both crucial factors in purchasing a refrigerator. The decision should depend on the size of your family. 2. Freezer: Every refrigerator has a different position for its freezer. It depends on personal preference. 3. Types of Door: Quad door,french-style door, or whatever you want. Just make sure there is space available for the opening of the refrigerator door.
Wall Oven
Image via Wirecutter
There are two major types of oven: freestanding or built-in. Built-in oven also named as wall oven, which has an advantage on convenience. It allows you to quickly put in or take out your dishes, avoiding tired from keep bending. Before placing your order, make sure you have considered these two points below: 1. Capacity: Oven capacity is not determined by exterior size, but by interior space. Exactly, capacity means the amount of food or the size of the container that it can hold. 2. Usage: Oven capacity has a close connection with usage as well. If you prefer all types of cooking, then you should consider a double wall oven. We have a perfect built oven in our store: A modern pyrolytic oven with 'automatic' self-cleaning function! Check it out now.
Ventilation Hood
Image via Miele
Ventilation hoods become a must for every kitchen. It helps to keep you away from kitchen diseases. More and more people prefer built-in ventilation, but why? Built-in ventilation hood is integrated into wall units above the cooktop. It brings a sensation of simplicity and creates a clean feel and look. Start your ventilation hood research by focusing on these two points: 1. Noice: Commonly, ventilation hoods cause some noisy sound; however, it depends on the blower level. If you are very concerned about this, take a test run in the store before placing the order. 2. Fan Power: The more extensive your kitchen's volume, the stronger the fan power you need. Make sure the fan power is strong enough for clearing the air and avoiding cooking odours. Wish to make your kitchen look stylish and minimalist? Try out our Downair Cooker Hood System, with the cooker hood and induction hob all in one!
Conclusion
These are some simple tips for buying built-in kitchen appliances to avoid detours on your research and purchase. Just follow those tips, and you can get a desired kitchen! If you are finding any kitchen appliances, contact us, as we serve more than others. We also provide experts to help you to design your kitchen. Check here for more detailed information.
CONTACT US NOW AT : +6018-7942927 (Ann Sin)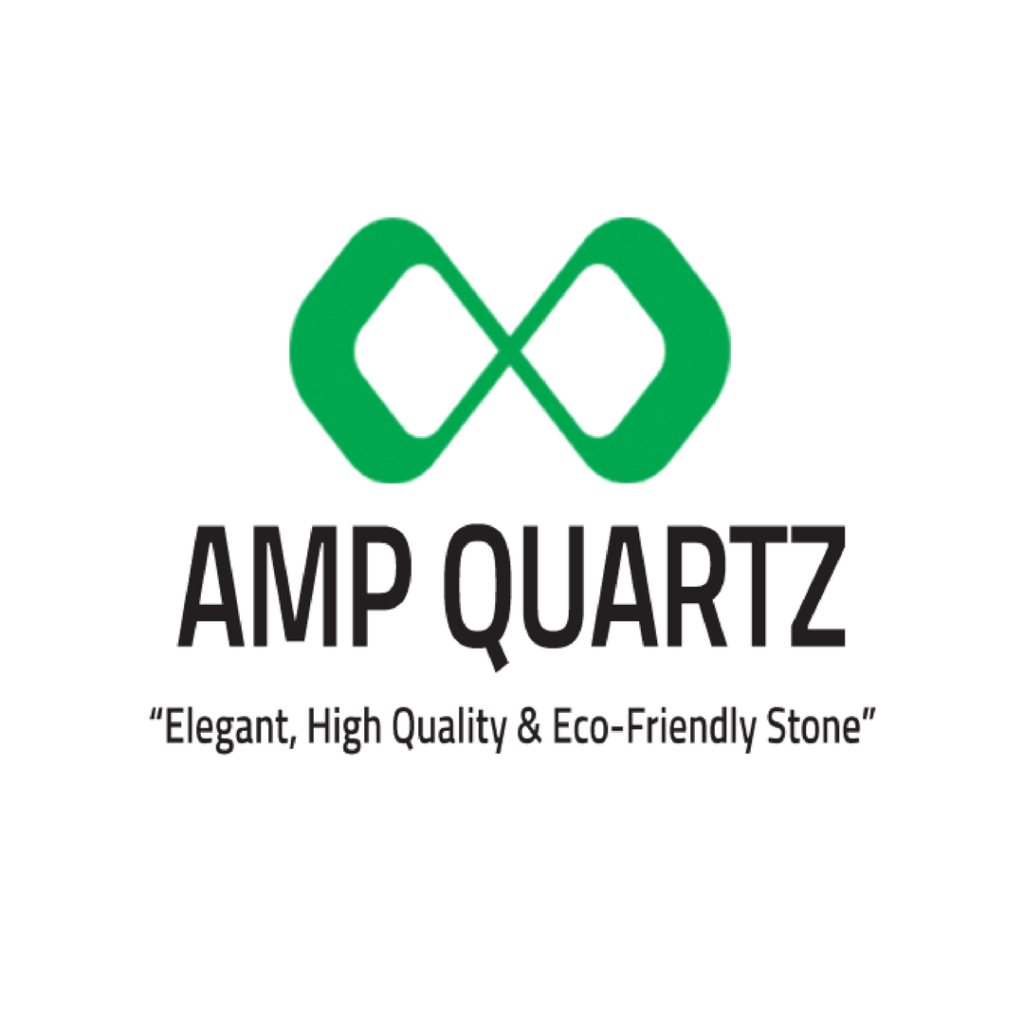 Image via Ampquartz
For more relevant articles, please read: