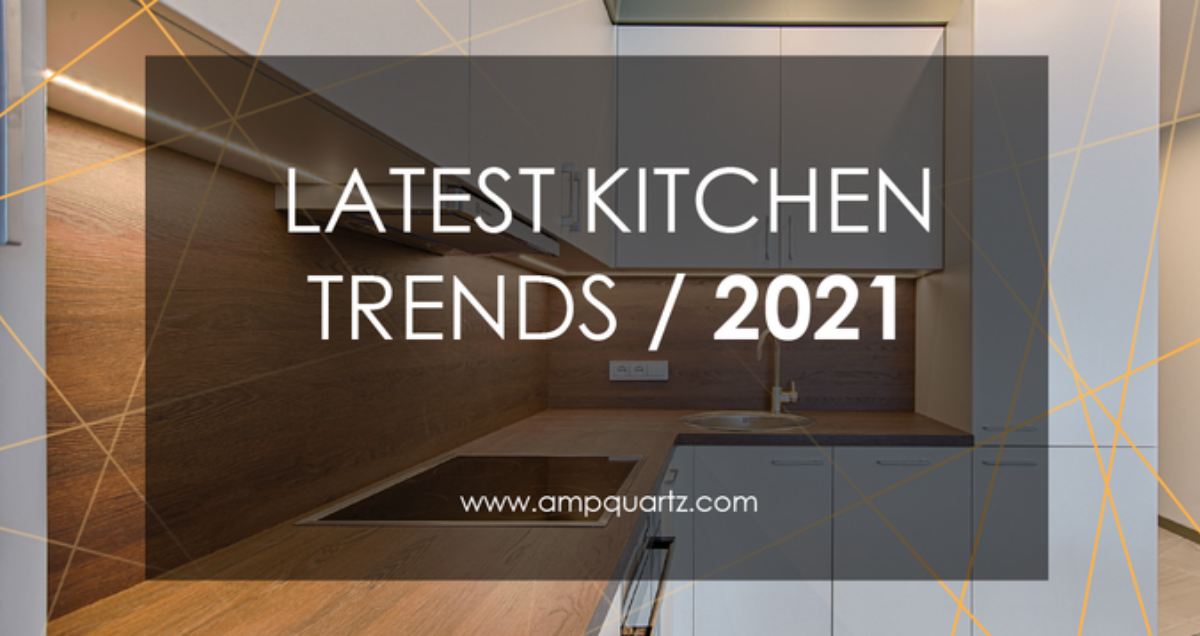 Latest Kitchen Trends for 2021- Don't miss it!
Now is already December. 2021 is coming! Are you looking forward to that? In conjunction with the upcoming 2021, we have asked the expert for the latest kitchen trends for 2021. Plus, we have also thrown in a few hot trends of our own. More inspiration: Tips to do Kitchen Renovation on a Small Budget
Image credit:Canva
Content:
15 Kitchen trends for 2021:
Three global trends of a modern kitchen interior: Minimalist style – This brings sleek structures, minimum decor, neutral colors, expensive interior design materials, and contemporary finishes. Light structural designs, elegant hardware create beauty and chic in modern kitchen interiors. Even the classic kitchen design uses the minimalist approach. Living kitchen design – It blends wood, concrete, natural stone, and all interior materials that are typical for living areas. Built-in appliances, small details, and minimalist design create modern kitchen interiors that are mimicking living spaces. Smart appliances – It can enhance kitchen design by bringing contemporary technologies into modern homes.
1. Colour
The main colour of your kitchen is important, as this will create the tone and style of your kitchen. There are three preferable colours to recommend to you which fit the 2021 trends.
(i) Black
Image credit:Canva
Our kitchens are following the fashion for taking surfaces to the dark side. It also has been one of the kitchen trends for 2021. Often overlooked as purely an 'accent' color, black walls, cabinetry and work surfaces are having something of a moment. Black becomes liveable, luxe and inviting, with textured woods adding rustic, homely charm.
(ii)Green
Image credit: Ideal Home
Nowadays green has become a trend of colour for kitchen cabinetry and accessories especially in 2021. Most likely to take the form of tiles and cabinetry, in tones of emerald and forest green. Undoubtedly, green can be equally dramatic and luxurious when used in the kitchen.
The trend for bold dark hues was prominent throughout 2020, and as we move in to 2021, green kitchen cabinetry is set to be a new, key style.-Hayley Simmons, the Head of Merchandising for Magnet
Moreover, the addition of white marble and brass through design aspects like lighting and worktops, or even accessories, help to bounce the light around the space and offset the heavier hues. Need assistance to design your kitchen? Check here.
(iii)Navy Blue
Image credit: Ideal Home
Shades of navy blue are still a big trend for kitchen cabinet options. It is the most sophisticated and dramatic color choice when it comes to kitchens.
The smart shade stands out even more against light worktops and when paired with silver accents.-Iain McColgan, the Director of Showrooms at B&Q.
2.Two-Toned Kitchen
Image credit: Elle Decor
The trend for combining two colours throughout kitchen cabinetry is set to soar in 2021. It is a great approach to adding an interesting twist to your aesthetic and it can change the whole feel of the room. Opt for deep, dark units and contrast with brighter shades elsewhere in order to add depth and character to space. The trend extends beyond just a contrasting paint colour on the walls. From the cabinets to the worktops, it gives you the freedom to explore different design elements.
3.Broken-Plan Kitchens
Image credit: Grand Design Magazine
Set to define the next decade, zoning will replace open-plan in a phenomenon being referred to as 'broken-plan'. Retaining the spacious feel of an open plan design, the trend employs the use of screens, freestanding furniture, cabinetry and house plants to create distinct zones and nest-like nooks intended for cooking, relaxing and entertaining.
Broken-plan kitchen is an evolution of open-planned living and allows for a more sociable experience for everyone. -Daniele Brutto, the co-founder of Hub Kitchens.
4.Handleless Design
Image credit: Kandm
Handleless kitchen cabinets are one of the biggest kitchen trends for 2021 for more pared-back, streamlined look. Notably, technological advances in push-open and close doors means that it has become possible to dispense with handles in both wall and base cabinets. If you prefer not to have push-open cupboards, then recessed handles provide the same sleek look and can be lined with contrasting colours and materials to add interest.
5.Larder
Image credit: House Beautiful
Larder cupboards, sometimes known as pantry cupboards, have been kitchen staples for centuries and, in the last few years, have established themselves as one of the must-have items in modern homes. We have so many things in kitchen, from the ingredients to the cooking equipment in which to make meals. Thus, well-placed, concealed storage – larder has been a savour for the aesthetic of our kitchens.
6.Pendant Lighting
Image credit:Canva
Lighting is key to any kitchen design scheme. Among the lightings, pendant lighting has emerged to be one of the popular kitchen trends for 2021.
Homeowners should be open to exploring the use of a pendant light in different ways; for example, grouping multiple pendants to add drama to the kitchen.-Sarah Davies of Floella Interiors
7.Caesarstone Countertop
Image credit: Art Stone Atlanta
It's the time of strongly veined Caesarstone. If you are finding for a countertop, choose a Caesarstone one! It is not only a gorgeous choice, but also one of the kitchen trends for 2021! You can buy high-quality Caesarstone countertop with us at a cheaper price!!
For more information about caesarstone countertop, read our previous article:

Why Caesarstone Quartz?
8.Brass Finishes
Image credit: Liberty Hardware
We're seeing more and more warming tones of brass in modern kitchens. Brass is the ideal shade for enhancing on-trend blues and green cabinetry while adding a sophisticated touch. Often overlooked, attractive taps, hinges, knobs and handles can really transform a kitchen design. It's the finishing touches that can make or break a scheme.
9.Hot Water
Image credit:Canva
Hot water taps are going to be a sought-after item for one of the kitchen trends for 2021. According to a market statistic report, sales of steaming hot water taps has increased drastically by 13 percent merely from July to August this year. This is mainly because more people working from home and therefore wanting hot water on demand for making tea and coffee in between Zoom calls. Moreover, google searches of hot water taps increased by 25 percent in 2020, suggesting that this is definitely a trend to look out for in 2021.
10.Taps
Image credit:Canva
Now, taps are available in a wide choice of colors and finishes. Models are introduced to meet customers' demands for a sink which, in addition to being purely functional, also makes a definitive style statement. Brass, industrial-looking taps with unusual handles and interesting features are a great way to draw the eye and compliment the space. It can be paired with similar finishes for cupboard and draw grips to keep a consistent style.
11.Downdraft Kitchen Hoods
Image credit:Canva
Contemporary kitchen hoods are attractive architectural elements of modern kitchen design.
The trend of having a kitchen hoods has reached a whole new level.-Paul Jenkinson of LochAnna Kitchens
Finding cheap but high-quality downdraft kitchen hoods? Check here!!
12.Living Room Furnishing
Image credit: Ofdesign
It's no surprise to see that living room furnishing growing in popularity in our kitchens. Now more than ever kitchens are the heart of our homes, so creating a comfortable well-presented space has never been more important.
13.Modern Twist on Tradition
Image credit: Magnet
While traditional styles remain popular, such as Shaker-style cabinetry, the way to do traditional for 2021 is in a modern on-trend colour. Choose traditional designs but opt for a statement contemporary colour can give your kitchen a modern twist.
14.Industrial Style
Image credit: Wren Kitchen
In kitchen design, the use of raw materials that are rich in tones and texture will definitely continue to be one of the kitchen trends for 2021.
Many companies have offered a unique aesthetic which is proving exceptionally popular for that on-trend industrial look.-Darren Watts, the Design Director at Wren Kitchens Showroom.
15.Vinyl Floor
Image credit:Canva
The trick here is to let the floor do all the talking – and keep everything else relatively minimal. To achieve this, vinyl floor can be extremely effective if zoning an open-plan kitchen. Here, they sit beautifully against wooden planks that bring warmth to the bright space. Have a vinyl floor here!!
Conclusion
These are 15 trends that will be popular for a modern kitchen in 2021. Follow the above 15 trends and make your kitchen to be an ideal and comfortable place for you and your family to eat or rest. Hope that this article can truly help you.
If you are finding any kitchen appliances, contact us, as we serve more than others. We also provide experts to help you to design your kitchen. Check here for more detailed information.
CONTACT US NOW AT : +6018-7942927 (Ann Sin)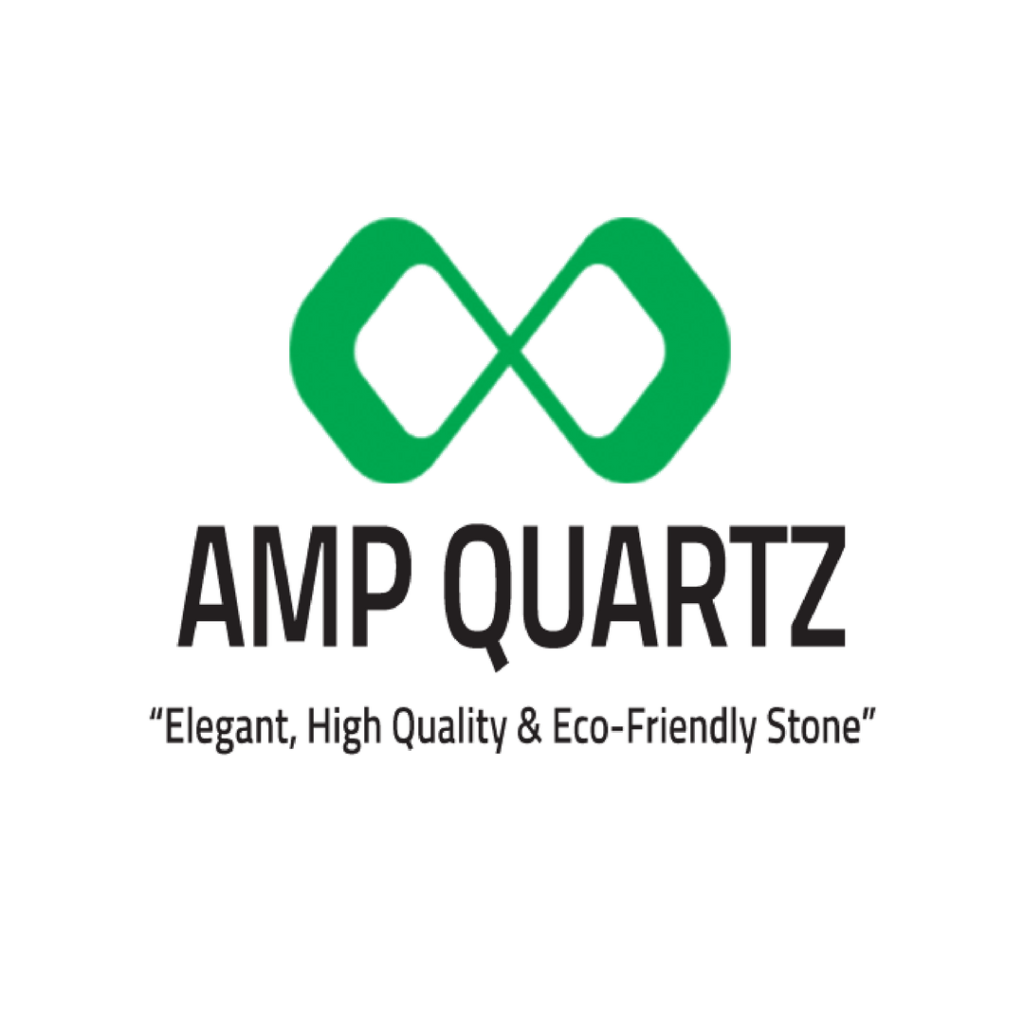 Image credit: Ampquartz
For more relevant articles: